.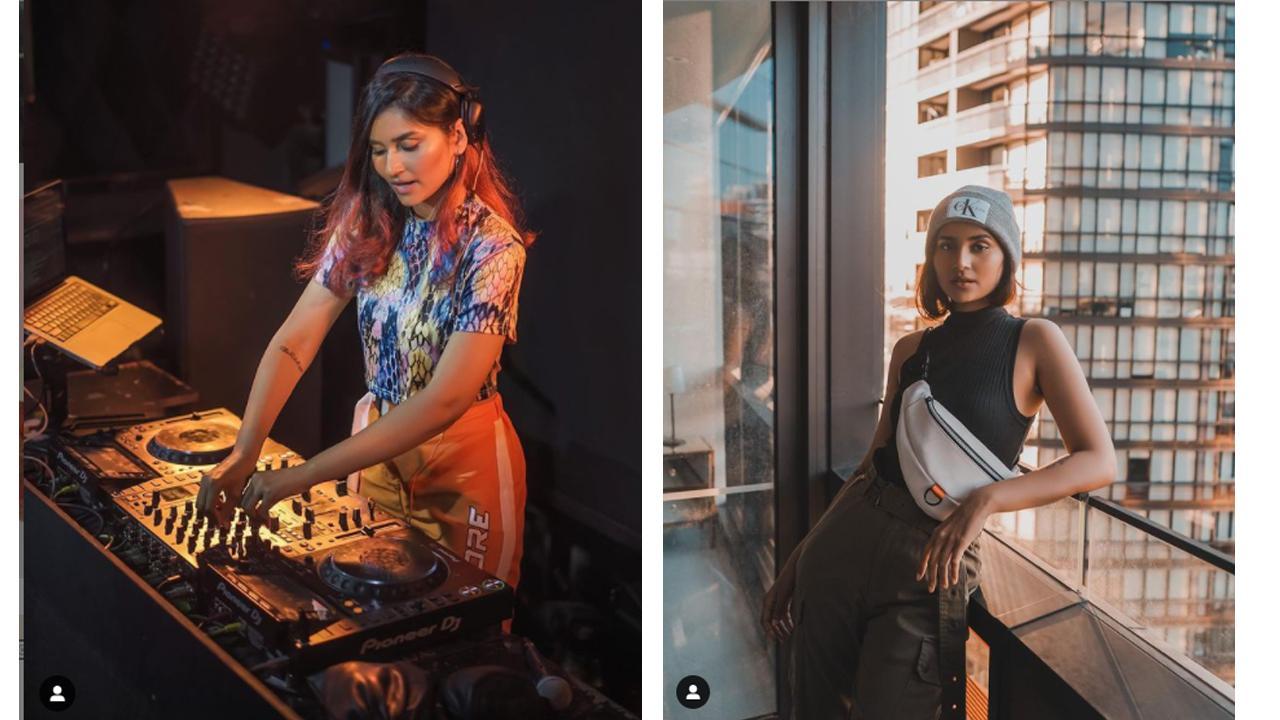 DJ Shanaya
A household name in the DJing circuit, DJ Shanaya started her career as a seventeen-year-old and has been performing for almost a decade! Known for her hard-hitting sets across multiple genres such as Hip-Hop, Commercial, House, and Trap, anybody who has attended any of her gigs knows that it is impossible to stand still.
Before we begin the interview, let's get to know her a little. Shanaya Sardesai, who goes by her stage name Shanaya, is a twenty-seven-year-old from Mumbai. As a young adult, her world revolved around music and one day, she decided to do something about it on a whim. A friend started teaching her how to DJ at his restaurant; one thing led to another, and things started snowballing. She has performed in over 10+ countries internationally and all the major cities in the country. Let's see what she has to say about her journey so far.
How does it feel to be a DJ?
In one word, amazing. After my first few gigs, I knew this was what I was meant to do. I am a performer by nature, transforming into a different person every time I step on stage. I love the moment in which the audience and I connect, just singing and dancing our hearts out. Seeing people enjoying what you have poured your heart and soul into is truly an incredible feeling.
What makes your sets different from someone else's?
I like to do a sort of storytelling via my sets. During the performance, I explore multiple genres and BPMs, taking my audience through a journey that I crafted myself. I sort through thousands of songs to find and select only the best of the best for my sets. I make sure there is always something new that I am putting out there, refreshing the mixes and keeping things creative.
We know the genres you play, but what do you personally listen to?
It depends on my mood and changes pretty frequently, but the few genres that have been constant are afrobeat, dancehall, R&B, and house.
What is the latest music trend in the country?
House music has made its comeback in a big way, and so have underground and techno. The Indian hip-hop and rap scene is also booming after the release of Gully Gang.
Is there any DJ/artist that you dream of collaborating with?
I love Diplo! He has always been my favourite artist. He is way ahead of the game, always delivering something unexpected. It would be a dream come true to be able to collaborate with him.
What important lessons have you learnt that you wish you had known when you first started out?
There was a lot of unprofessionalism that I came across when I was starting out, facing difficulties with payments or basic hospitality. Don't be afraid to speak up or take advance payments. Before you accept any gigs, make sure to be completely clear on what both parties (the DJ and the club/event company) expect from each other.
What can we expect from you in the coming months?
After a huge pause due to the pandemic, I am happy that things are finally moving ahead again. There are a lot of shows lined up in the month of November and December that I am super excited for. Also working on something special, which will be releasing soon, so stay tuned!
To know more about DJ Shanaya, you can visit her Instagram: www.instagram.com/ShanayaS_  or Facebook: www.facebook.com/DJShanaya