"Traveling – it leaves you speechless, then turns you into a storyteller." – Ibn Battuta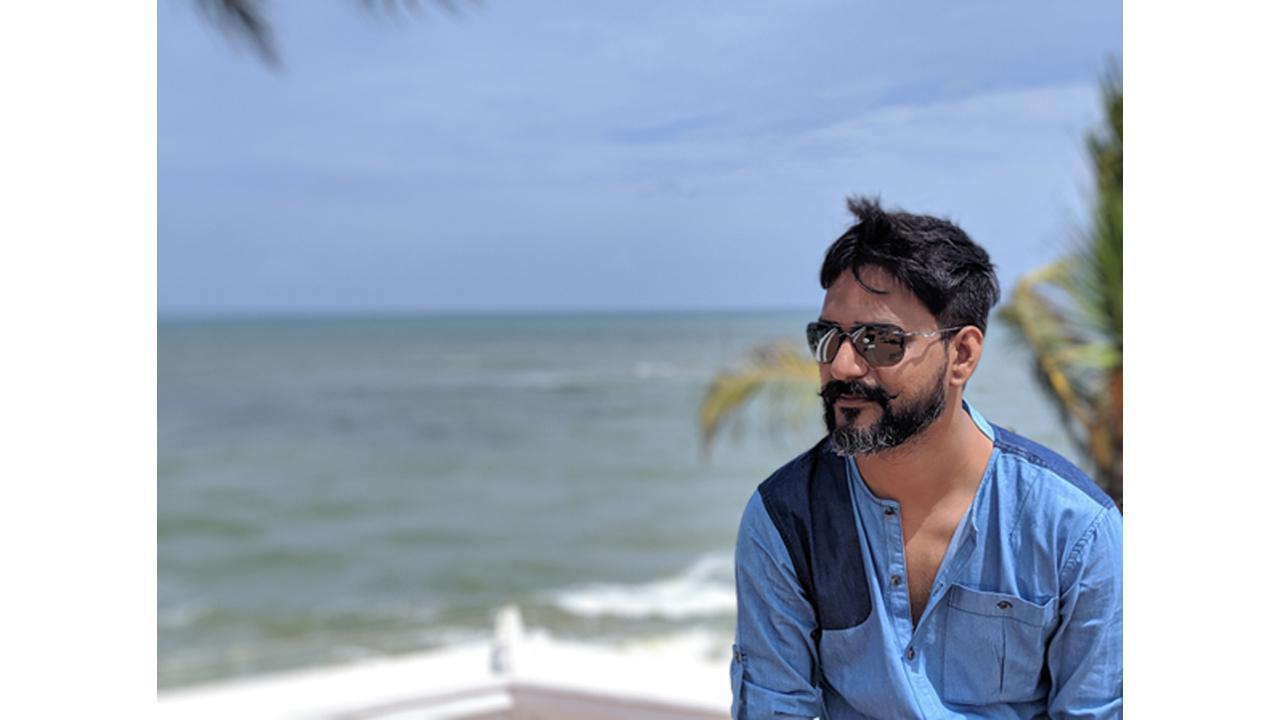 Bhavin Bhavsar
It's not untrue when said that travel opens up your eyes, mind and soul. Experiences like travel completely changes the persona of an individual and makes them welcoming to aspects unknown till that moment. Travel today has become one of the most favoured activities among individuals and people are not staying behind from exploring exotic locations and unseen destinations even if they do not have anyone to accompany them. Solo Travel has way surpassed the idea of group tours and tourism and has paved the way for numerous people who live for an adventure everyday.
ADVERTISEMENT
Introducing himself as a Travelpreneur, Bhavin Bhavsar was into a 9-5 job before he started chasing his two passions, Digital Marketing and Travel. Founding the Solo Travel Meet- Up Community, today better known worldwide as STM Community, Bhavin has been tirelessly promoting Solo Travel since 2016 and today his community proudly boasts of around 2000 members around the globe. These solo travellers love to talk about their travel experiences and stories with fellow travellers and aspiring solo travellers.
Bhavin has been arranging regular meets and events wherein these travellers can come together on a common platform. The community meets at travel destinations and let travellers explore these locations by themselves and gather at the end of the day to share their travelogues.
Thailand, Sri Lanka, Vietnam, Singapore are some of the recent international destinations traveled by STM Community in the last year before the Covid restrictions. Inviting the travellers, the travel group consisted of not less than 30 people who all gathered at the venue and continued on their sojourn.
The domestic locations that the STM Community covered included Goa, Kumbhalgarh, Udaipur, the white desert and the silk route. Also included were a couple of special events which included the Women's Day event held at Ahmedabad which is the home of the STM Community and its founder. This event saw various adventurous solo women traveller as keynote speakers who shared their experiences about their travel and also helped change the perspective of many aspiring travellers about the challenges faced especially by women when they head out to travel Solo.
Believe it or not, the promotion of the concept of Solo Travel does help the society in ways more than one, which are totally out of the imagination of a layman. A drastic cultural change apart from opening the mindsets of people, making people and especially women more independent and self reliant, Solo travel has played a major role in shaping the future of travel and paved a way for the changes that are much required in our society.
Contributing to this cause, Bhavin is not boastful about the accolades that he has won for his inputs for the travel industry and promoting travel and tourism through various organisations. Being a key speaker at various travel expos and also a regular on some radio channels and TV news channels to talk about his role as a travelpreneur and digipreneur, Bhavin has always been passionate about travel and keeps expanding his reach and the STM Community to reach out to more travel-freaks around the globe to come together and share more of the experiences to people who are afraid to take the first step.