Grover's content beautifully personifies her work about fashion, beauty, skincare and lifestyle. With her roots in New Delhi, she is currently based in London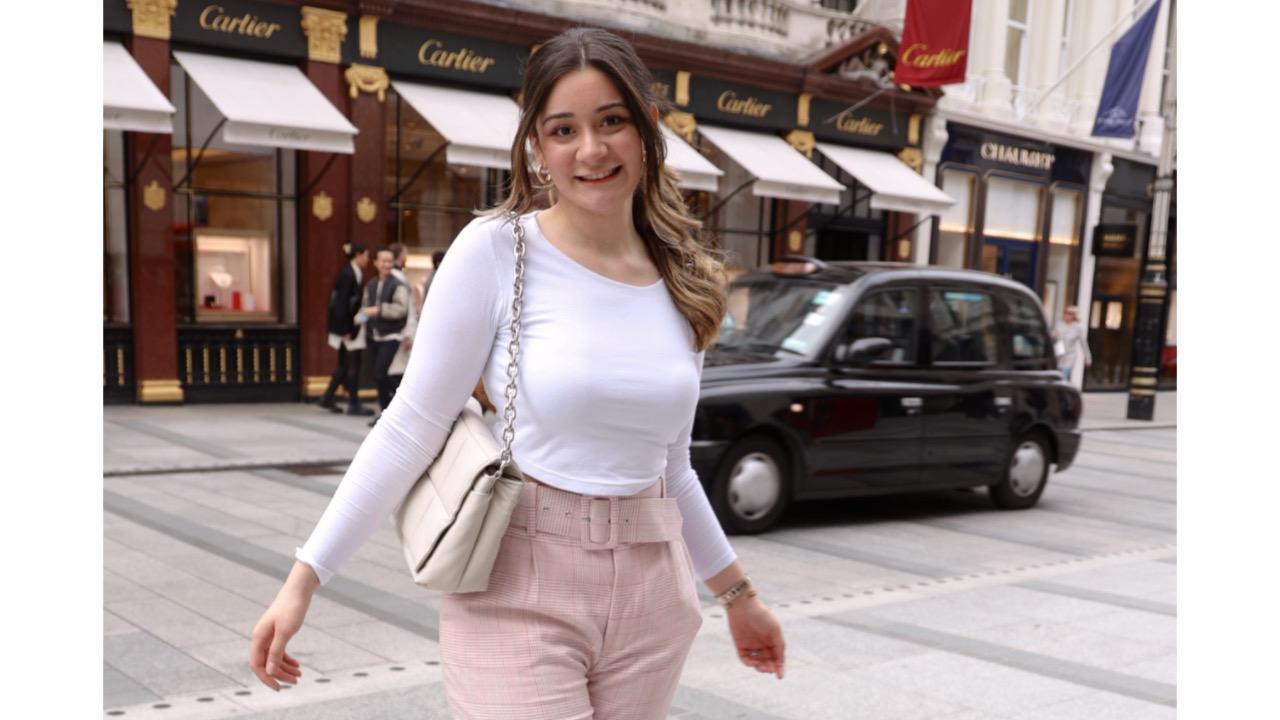 Sana Grover
Zeroing down the best fashion and lifestyle influencers can be a daunting task. The primary reason behind it is that the influencers have changed our perspective about fashion. More and more, every influencer has a unique approach that makes them stand apart from others. Going through the internet among a myriad of content creators, Sana Grover has carved her name as one of the most admired fashion and lifestyle influencers. Known for impeccable style and creativity, Sana is influencing people's lives with her best fashion choices.
Grover's content beautifully personifies her work about fashion, beauty, skincare and lifestyle. With her roots in New Delhi, she is currently based in London. The 22-year old is one of the most preferred influencers on social media as she carries the quality of relatability in her content. Keeping a perfect blend of ethnic wear and western wear on her feed, Sana's choices have been adored by many fashion enthusiasts.
She has been working in the content creation industry for almost four years and is well-versed with the potential of social media. As much as she pays attention to her work as an influencer, she is also determined to complete her higher studies. Sana Grover has self-funded her education at the coveted King's College in London where she is doing her master's in Global Media Industries.
In the past, the creator has interned with well-known companies like Ogilvy & Mather, The Times Group and FDCI. For Sana, education is a prerequisite to succeed in life. She has always been a bright student and was equally creative in other curricular activities. Maintaining a balance between her studies and professional commitments, Sana says, "I want to make my family proud. I want to set an example of being a self-made person in my family. Besides making them proud, I want to inspire all the girls and women to follow their dreams."
On various occasions in the past, she has been featured in reputed news portals and global publications. According to Sana, the only way to sustain on the internet is to be real. Apart from this, she believes in creating content that is meaningful and relatable. It is her elegance, grace and the style of donning Indian and Western wear that has impressed her followers. Right from saree to lehenga and jumpsuit to thigh-slit gown, she has mesmerized the audience with different fashion choices.
The beautiful influencer has built a dedicated audience on two different platforms. Her Instagram page '@sanagrover' and her YouTube channel 'Sana Grover' is home to all things about fashion, beauty, makeup and lifestyle. More so, she has a podcast of her own titled 'Florals For Spring' - an ultimate guide to fashion and styling. Some of the renowned brands the influencer has collaborated with are Uniqlo, Kiehl's, Lakme, L'Oréal, Revlon and Nykaa to name a few.