Thanks to technological advancements made in recent decades, now floating docks are sleeker and more attractive, suitable for all types of waterfront properties.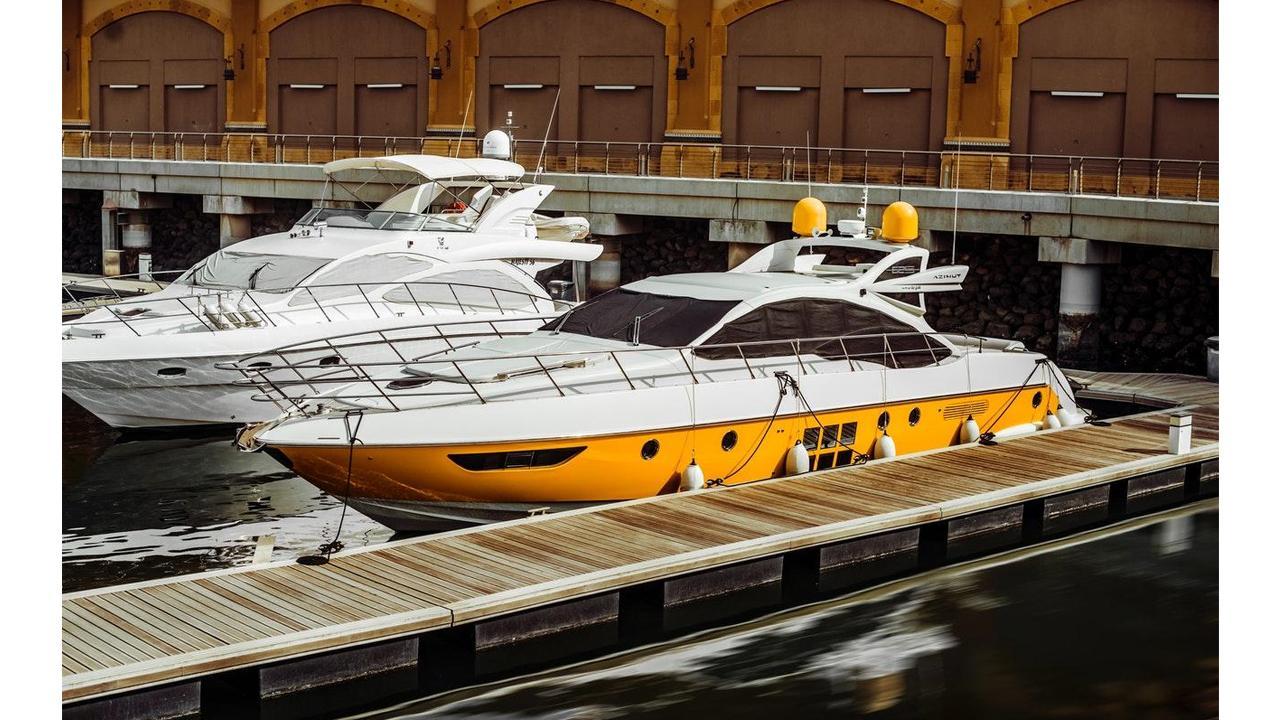 Floating Docks
Being a boat or waterfront property owner, you know how a durable and stable dock can transform the aesthetics and utility value of your property. Besides easy boarding and exit, a dock can be an excellent gathering space for lounging and entertaining.
When it comes to choosing the best docks suitable for your waterfront property, floating docks outweighs other available options as it gives you better adaptability, durability, and easy maintenance.
Thanks to technological advancements made in recent decades, now floating docks are sleeker and more attractive, suitable for all types of waterfront properties.
How does a floating dock work?
To understand how a floating dock works, it is important to understand how a dock stays afloat. Basically, a dock will stay afloat if it is buoyant. Buoyancy is summarized by Archimedes' principle as the condition that "every object that is completely or partially immersed in a liquid is caught by a force that corresponds to the weight of the liquid displaced by the object."
The dock sections
A floating dock usually consists of two or more dock sections that start on the shoreline of a lake or ocean and go out into the water. In general, the further out the water stays shallow, the longer the dock needs to be. The reason for this is that most floating docks are used for docking and access to boats and if the water is too shallow a boat will not be able to go to the dock. Once it has been determined how far out into the water the floating dock must go to accommodate the boats, the number of dock sections required can be calculated.
Part of what a floating dock does is the ability to hold it in place so it doesn't swim away. This is where dock posts come into play, which must be provided with augers at the bottom so that they can be screwed into the lake or sea bed (the posts with a flat lower plate, which only sit on the lake floor, depend on the weight) of the dock, to keep them in place; the buoyancy factor of a floating dock wouldn't work here).
To hold a floating dock together and hold it in place, screw posts with connecting cross members are used. The dock sections each have four U-shaped brackets that loosely wrap around the posts at each corner to hold the dock in place but also let it float up and down with waves and movement as needed. In summary, it is the combination of the buoyancy of the dock, the raised posts and the brackets that allow a dock to float without floating off.
Type of Floating Docks
 Choosing the right dock suitable for your waterfront property, aesthetics priority, and budget is challenging. You have to consider the depth of water, frequency and magnitude of water level change, local weather conditions, possible boat traffic, and of course the time availability for maintenance. Here are some common types of floating dock options to choose from:
Wood Docks
Wood is one of the most commonly used decking materials for docks. It enhances the aesthetic appeal of your property, but wood docks come with their upkeep, maintenance, durability, and safety drawbacks. The cost could vary depending on the wood selected and if maintained well, a dock made of pressure-treated lumber could last for up to 20 years.
Aluminum Docks
This easy to assemble floating dock is four times lighter and three times stronger than wood material. However, aluminum floating docks are more expensive compared to wood. Considering the low maintenance, repair cost, and life of 30 to 50 years, it is a better alternative to wooden docks. 
Plastic Docks
Fortunately, it is free of the drawbacks of wood and aluminum docks. Designed specifically to offer compactness, durability, easy maintenance, plastic floating docks are the best investment to add value to your waterfront property.