Manpreet Singh founder and Director of Third Eye Blind Productions & 6th street Artist serving the key leadership roles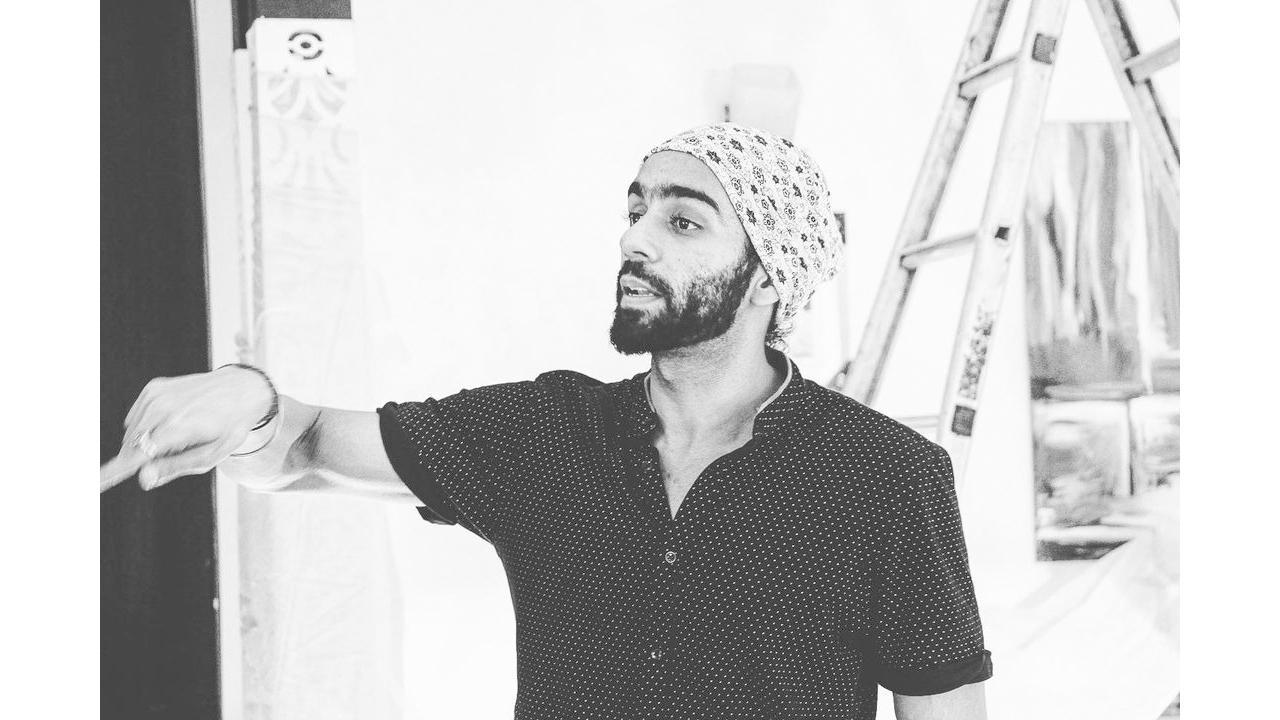 Manpreet Singh
Positivity in the thought process and analysis effect comes into action when you work hard with sheer determination and willpower. With no guidance, I had already started my journey in the industry where people used tyranny to gain growth and create hurdles for people who had ambitions to live.
Not setting apart, I got a chance to work in a feature film, 'Kuch Umeedein Aesi', with a cast like Naseeruddin Shah, Aamir Bashir, Naveen Kasturia, and Sonali Kulkarni. Working with such great directors, DOP's, and talented individuals, I got a feeling of starting something that would be owned by me. I had to take the risk and build something maybe then or later, but I chose to take up my passion & ambition. The key points that I fixed were quality, cost-effectiveness, quick turnaround, one-stop solutions to brand, end to end media services, and transparency.
Ideation, developing good content, and direction were driving my inertia of creating something unique that would have my name attached to it and get a click with Influencer Marketing. This was the time when Influencer Marketing had started growing from its roots. Right after completing this feature film with Thumbnail Pictures, I got a brief to make ad films for a very renowned brand Happn. Facing many difficulties, I had a gut feeling that yes, I can do it!
I kicked off with a start-up called,'Third Eye Blind Productions', as Happn was looking for someone who could make these ads for them with regards to cost-effective methods. I was accompanied by some professionals in the team, Shivangi Patankar (Brand Manager & Operational Head) and Monal Shrivastava (Influencer Marketing Manager) who followed my directions and created a benchmark for others to compete.
And guess what? We cracked the Happn deal!
We were awarded approximately 7-10 ads by the Happn brand which turned out to increase more than 50 executed ad films with over 100+ creators considering locations in Mumbai and Delhi in a very short time period that helped us build our business at a rapid growth. Enlarging connections with over 1000 influencers, and also shooting with many of them, made us well known in the influencers' world. With time, we evolved, Third Eye Blind Productions that gave wings to your ideas.
From pre-production to post-production, I had gathered all the ingredients that would have helped in making good films, documentaries, or ad films. With a grinding effect of omnific ideas, we started casting influencers for this project as I knew that Influencers are the future of the marketing industry. Right from discussing the process to making the scripts, shooting, editing, DOP streamlining, and direction, every aspect was taken care of by me.
With our team's hard work and my seamless direction, Happn got massive reach due to these ad films. In return, the brand was keen to deploy us with more projects. I still remember one of the Ad films we made with Mohit Hiranandani and Akshata Sonawane that almost crashed amongst the audience. With my realistic writing and prolific intentions, Kara Scentric - a perfume brand, shook hands with us to make advertisements for them as well.
By that time, we had performed way beyond the expectations of our brand partners with experienced influencers who themselves started posting the ad films on their networking platforms. Third Eye Blind Productions had not only completed Fintech projects but also worked with the product companies. We understood the importance of Influencer Marketing with this digital boom and worked more on the content-based videos to create a benchmark of its kind.
Remember one thing,"If you have the will to work hard with dedication and profound knowledge, no one can cross your path to limit your ideation".
Manpreet Singh 
Over the years, Manpreet Singh has ignited a creative fire in himself to express his imagination in everything. Currently, Founder and Director of Third Eye Blind Productions & 6th street Artist serving the key leadership roles. He has been producing premium content from feature films, reality shows, verticals series, branded content to breathtaking ones.