He doesn't simply design a space but takes into account the lifestyle of the client and the purpose of the room to create an area that is both functional and comfortable as well as being aesthetically beautiful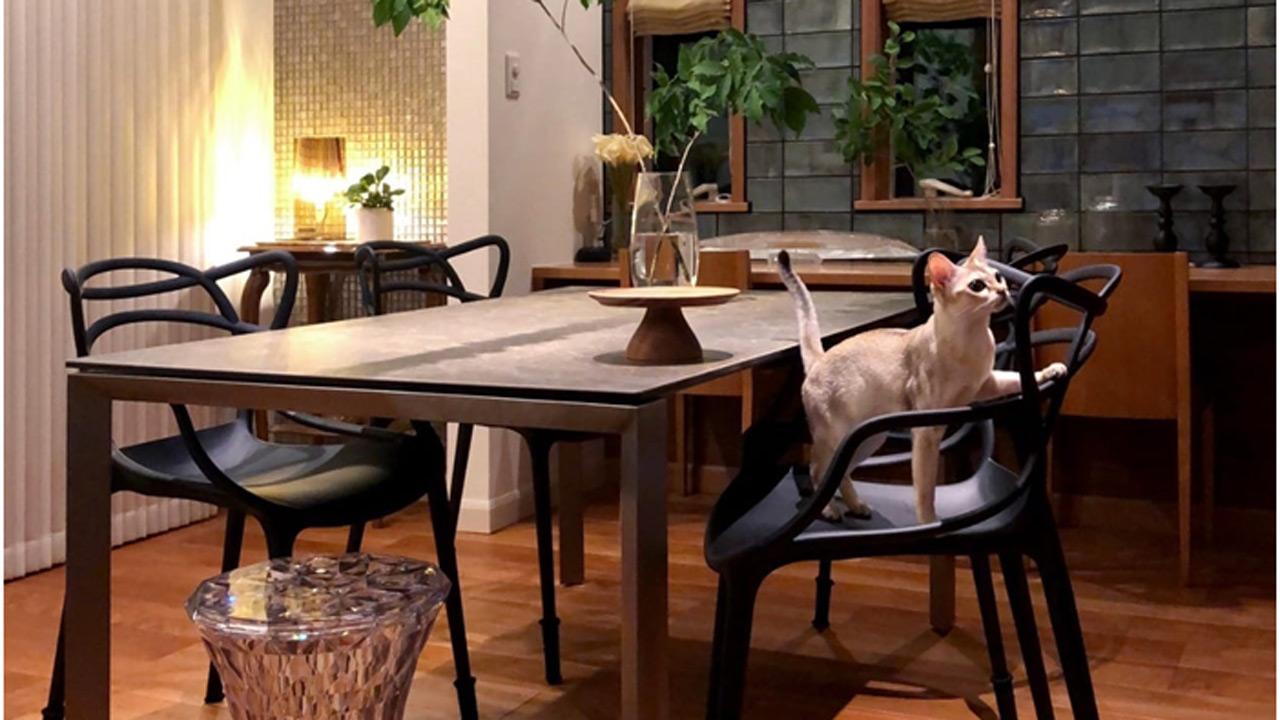 Interior Design
The art of minimalism is on the rise thanks to designer Ikuhiro Yamagata. The Japanese interior designer has been making waves in Japan thanks to his minimalistic style and mastery of creating unique designs from the simplest of elements. Yamagata's style is heavily influenced from the interior design style known as Japandi. Yamagata incorporates the naturalistic and simplistic concepts of Japandi and combines it with his focus on the client first, this is what has placed him at the top over other interior designers. He doesn't simply design a space but takes into account the lifestyle of the client and the purpose of the room to create an area that is both functional and comfortable as well as being aesthetically beautiful.
 
Japandi is an interior design style that is a combination of Scandinavian and Japanese influences. Both cultures carry a deep love and respect for nature and their environment which is why though not similar in location, their taste in design is a match made in heaven. The comfort and warmth aspect comes from the Scandinavian influence where the natural minimalism comes from the Japanese influence. This creates "Japandi" which is rooted deep in the belief of a simple, functional, aesthetic room made of clean lines and natural colors. Less is more when you're creating a room with Zen as the end goal.
 
A designer's job isn't to simply design a space but create a home. This is where Yamagata gets his edge. Strong communication is what sets Yamagata apart from the competition. Yamagata begins his process with a conversation with the client. He aims to find out what exactly the purpose of the room will be and the lifestyle of the client who will be using it. His style is to design a space that will live in a client's home forever. The pieces involved will be good for all time. This is why it's important to Yamagata to see the clear vision of the client. Once the vision is made clear then he can start on design. 
 
Japanese culture puts great value on its love and respect for nature, something that Yamagata always employs in his designs. Every detail of the room is created with nature in mind. Natural light, plants, simple colors, and open space are four concepts that Yamagata focuses on when designing a space. The idea is to create a room that is beautiful in simple ways. Anyone can throw furniture into a room and call it a design, but it takes a true expert to craft comfort from simplicity. 
 
Yamagata's minimalistic approach often begins with the search for high quality pieces. In order to design a room that will last, the furniture needs to be only the best. Once each of the pieces are acquired, the design process can begin. There are easy ways to achieve each of the natural concepts that encompasses Japandi's and Yamagata's fundamentals of style. Large scale windows and skylights are two ways that any room can be opened up to feel larger and bring in more natural light as well. Plants like bonsai and bamboo are often brought it in to enhance the natural feel of a room. Muted colors are favored to continue with the theme of natural wonder. Curtains and blinds are often omitted and replaced with screens or thin shades to allow light to filter through a room without any heavy obstruction.
 
Yamagata was one of the first to employ Japandi as the main interior style of his home. The simplicity and elegance of it inspired him to incorporate it into his own original design heavily inspired by Japandi. Those wanting to adopt the style themselves should know the style doesn't allow room clutter. The goal is to create a space that is clean, uniform, and void of excess. If needed, store items out of sight but avoid clunky utility containers.
 
While Japandi is far from flashy it would be wrong to call it sparse. Everything about the style is intentional. Form and function is everything. The goal is to create a space that promotes tranquility and serenity. Palettes used will have natural, soft tones and if brighter colors are used it is done so sparingly and meaningfully. 
Japandi also promotes sustainability and craftsmanship. The style uses pieces that are meant to stand the test of time. Any furniture chosen isn't to be a throwaway. If you're trying to design a room with Japandi influences, use pieces that will withstand people and its environment. Your decor will look pristine for years to come. Again wood especially light oak, and bamboo are pieces that both incorporate a natural color palette, are of natural resources, and are sustainable. Same goes for any material. Fabrics ideally would be made of cotton or wool for anything from upholstery, drapes, curtains, sheets, blankets, etc. The natural, soft materials will allow the room to create a warm, cozy environment within the area.
 
Yamagata believes in the uniqueness that nature has, nothing is created the same and that is what he emphasizes in all of his designs. Every room he designs is meant to reflect Yamagata's intense respect and love of Japanese culture. Defined by the Zen philosophy, a Yamagata design will bring comfort and serenity into any client's home. No two things are the same and it's what makes him a fresh talent and rising star in the world of interior design.