This prestigious award is an honour to those who achieve something great and have established themselves in their fields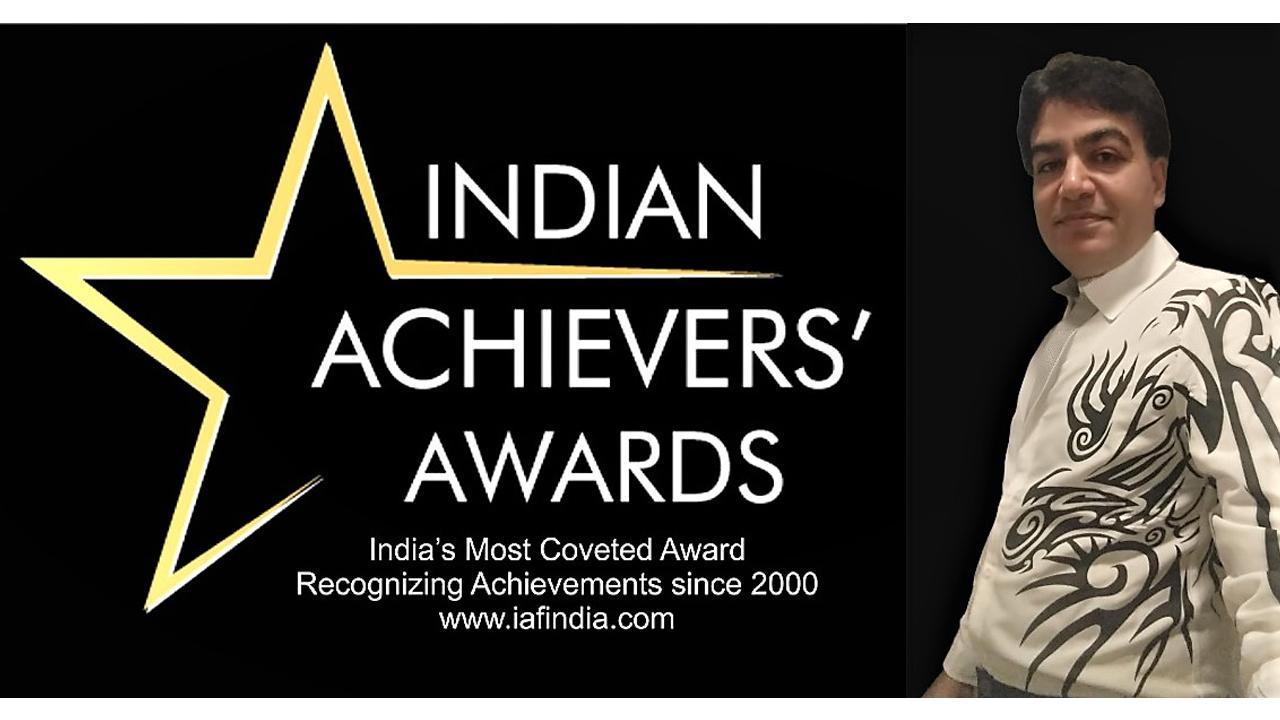 Sandeep Kumar Mishra
Sandeep Kumar Mishra, an international poet, artist, and author & many award winner, has been awarded with the prestigious 'Indian Achievers Award-2021 by The Indian Achievers Forum.
Sandeep Kumar Mishra is announced as the winner of the Indian Achievers award -2021 amongst the selected group of talented individuals for their outstanding work. It is an initiative to appreciate the achievers who have established themselves today in their respective fields. The candidates are nominated and eventually shortlisted by a jury team and finally, the winners are decided. The awards were organized digitally and the success stories of all the winners were published in "Achievers World" magzine.
ADVERTISEMENT
Remember Indian Achievers' Forum was founded in 2000 by Sunil Shastri, the son of Lal Bahadur Shastri, ex-Prime Minister of India. It is the partnership of business, political, professional and other representatives of the Indian community to define and discuss the key issues on the Indian economic agenda.
The Indian Achievers Award celebrates not only the magnitude of the success of the achievers but also the intensity of the efforts they have shown in their work. The famous past recipients include Kiran Bedi, Prem Bhandari, Padmashree H.R. Shah, Balram Jakhar, Harish Rawat, Bharat Mehta, and Diana Hayden.
Sandeep Kumar Mishra on receiving the award says '' It feels extremely proud to be achieving this recognition from the reputable Indian Achievers Forum. My generous contribution would motivate others to do the same and make the society a better place to live in. Thanks to Indian Achievers Forum for the acknowledgement and appreciation. It makes me realize that I have become the change that I wanted to see. I would like to take this opportunity to thank my family for their constant support throughout all that I choose to do".
It is to be mentioned that Sandeep Kumar Mishra is an Amazon Bestseller author of poetry Collection "One Heart- Many Breaks-2020", an outsider artist, poet and lecturer in English Literature and political Science. He is the art instructor at Kishlaya Outsider Art Academy.He has edited a collection of poems by various poets - Pearls (2002) and written a professional guide book -How to be (2016).
He has received "IPR Annual Poetry Award-2020" and "Literary Titan Book Award-2020".He was shortlisted for "International Book Award-2021,  "Indies Today Book of the Year Award -2020" and "Joy Bale Boone Poetry Prize- 2021"" and Oprelle Rise up Poetry Prize- 2021".He was also "The Story Mirror Author of the Year" nominee-2019.