.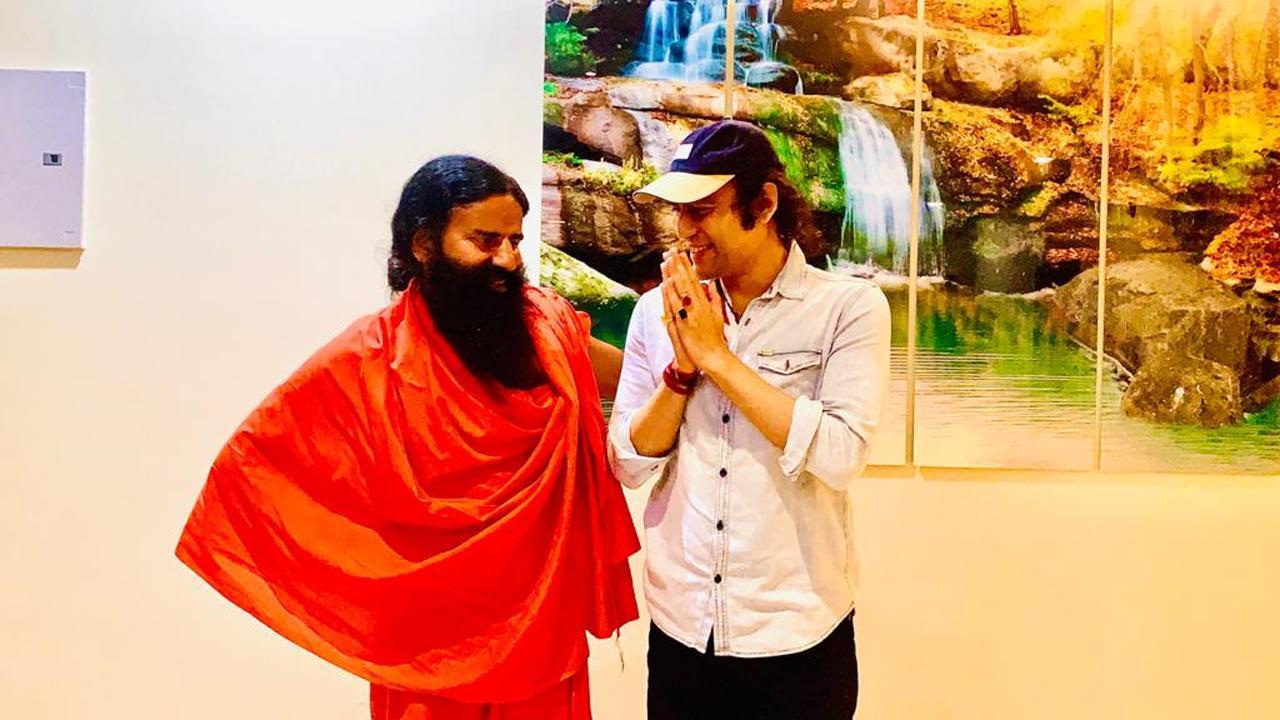 International brand Ambassador of Sanskrit, Megastar Maharishi Aazaad with Yog Guru Ramdev Baba
Sanskrit Mahanayak Maharishi Aazaad and Swami Ramdev Baba met for the development of Sanatan Culture WorldwideSanskrit Shiromani, Sanskrit Kalanidhi, Sanskrit Mahanayak, International Brand Ambassador of Sanskrit and the Cultural Ambassador of World Maharishi Aazaad, who promoted and projected the Sanskrit language by spreading Bhrahma Vakya of Vedas 'Aham Brahmasmi'  all over the word, visited Patanjali Yog Gram in Haridwar, Uttarakhand to meet the great Yog Guru Baba Ramdev for the mission to restore the lost heritage of Sanatan Bharat.
International Brand Ambassador of Sanskrit Maharishi Aazaad had a long meeting with Baba Ramdev who promoted the essence and importance of Yoga and introduced it to the people all over the World.
The Meeting of Maharishi Aazaad and Baba Ramved, who are working towards re-establishing the Sanatan Culture of Ancient India could turn out to be a Milestone in the development of Sanatan Bharat in today's time.
 Sanskrit Mahanayak Maharishi Aazaad and Swami Ramdev Baba met for the development of Sanatan Culture Worldwide