.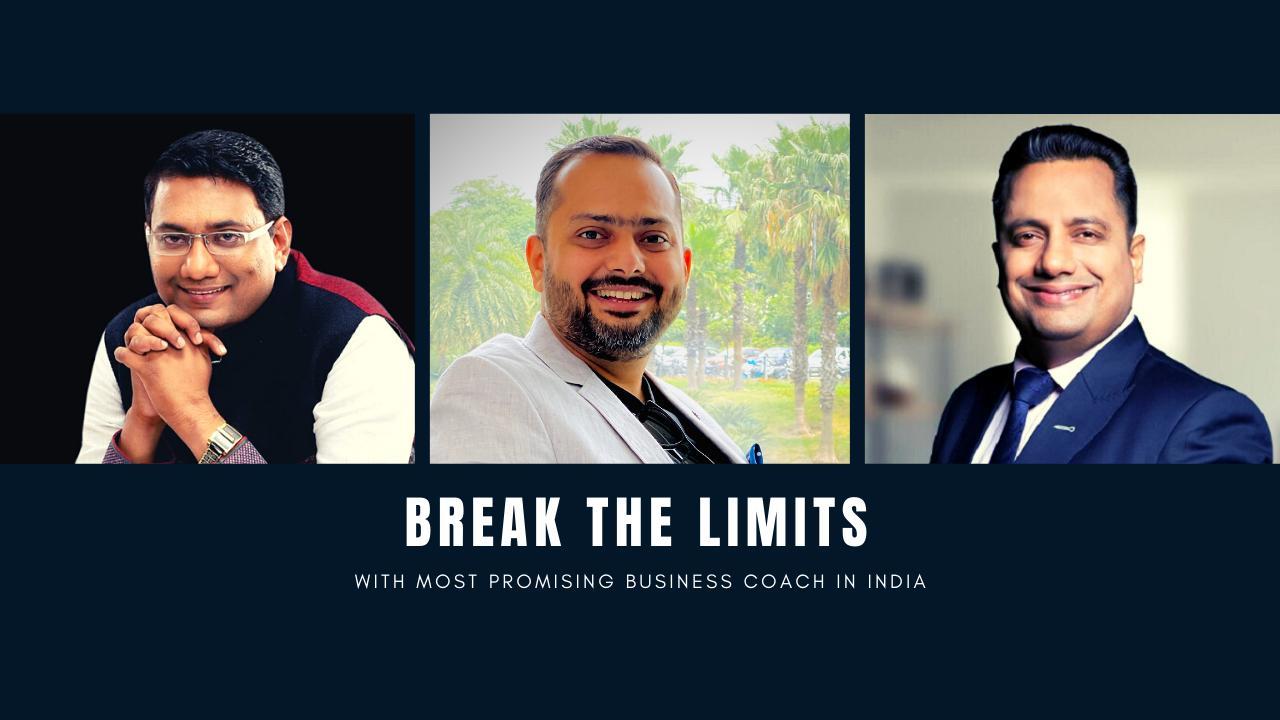 .
We often look for the Best Business Coach in India for successful business and life. Finding the best business coach is always a challenge and when I say "best business coach," you might immediately picture cheesy motivational speakers, a cold hotel conference room, and equally dismal coffee. But business coaching can be the single greatest investment you make in your career or business. Whether you're a business professional struggling to earn a promotion or an entrepreneur unsure of your next move, the right business coach can set you on a lucrative path to success.
What Coach does for you?
If you are stuck in your business and life.
If want to harness your true untapped potentials.
If you are fed-up of being Average and want to thrive.
If you are looking for right direction and clarity in business and life.
If you want to scale your business exponentially, etc.
What Coach does for you?
Help you to identify your true purpose and mission.
Get the best out of yourself in terms of Performance & Productivity.
Gives you an unbiased opinion and new perspective for better decisions.
Help you to make successful business strategies.
Help you to grow your profits, sales and happiness in life, etc.
Successful entrepreneurs, industrialists, investors even celebrities have a coach nowadays and its not new legends like Bill Gates, Warren Buffet, Mark Zukurberg, Sachin Tendulkar, Leonardo di Caprio etc all had a coach who  helped them identify their true potentials,  true purpose, align their thoughts, impart clarity and focus to get the next level in life and business.
Below are the Top 3 best business coaches in India, those who have coached or made billionaires with the help of their coaching techniques and principles, and it is always better to learn from those who have been there and done it.
Saurabh Kaushik – India's Premier Business Coach
Saurabh Kaushik is billionaire business coach in India and the first choice for exclusively personalized, confidential and one on one coaching services to turn around your business and life. He has mastered the art of  coaching billionaires, potential millionaires and their complex businesses, fortune 500's, legacy family businesses etc. with his in-depth knowledge of  understanding the exact need of his  coachee, his business and life. The world's biggest brands operating in the country and serious growth-oriented business owners/ CEO's and entrepreneurs rely on him when it comes to achieving their most critical turnarounds or even speaking at their most important events when nothing less than absolute world-class will do.
Vivek Bindra – Motivational Speaker & Business Coach
We all know about Vivek, If you are stuck in your leadership role and business next you can connect with the team of badabusiness they will surely help you to grow your business faster. The approach of badabusiness is to impart sessions in a group like leadership funnel where they help business owners to solve their complex business puzzle. He is also an international motivational and leadership speaker and triner. With a client base of more than 1500 across the globe, this man is empowering business solutions with Bhagwad Gita references. He is also known to have worked with India's high-profile entrepreneurs and has helped them excel and take their organization to new heights.
Ujjwal Patni – Business Trainer & Coach
He is an international trainer, celebrated motivational author and top business coach. He had inspired and motivated more than one million people throughout the globe by his free motivational videos on life and business in The Ujjwal Patni Show. This show is released on Ujjwal Patni YouTube channel, Facebook page, Ujjwal Patni mobile app and WhatsApp. He has coached various celebrities, industrialists, politicians, and social figures. He runs various seminars throughout 100+ cities in the world and he has a huge client base for his various training programs like Excellence Gurukul, Profit Gurukul, and VIPs.
Today, in India most of the successful entrepreneurs, industrialists, investors and even celebrities have a coach, earlier people were shy, hesitant and not sure about the coaching. They always had a questions like, Do they really need a coach?  What can a Coach do me? Is it worth investing that much money in coaching? Etc. but thanks to the top coaches of our county like Saurabh Kaushik, Vivek Bindra, Ujjwal Patni, etc. moving the industry towards its golden era. 
SO, Do You Have a COACH?