Tushar is a teacher par excellence who has mentored dozens of students with his nuanced and practical approach to digital marketing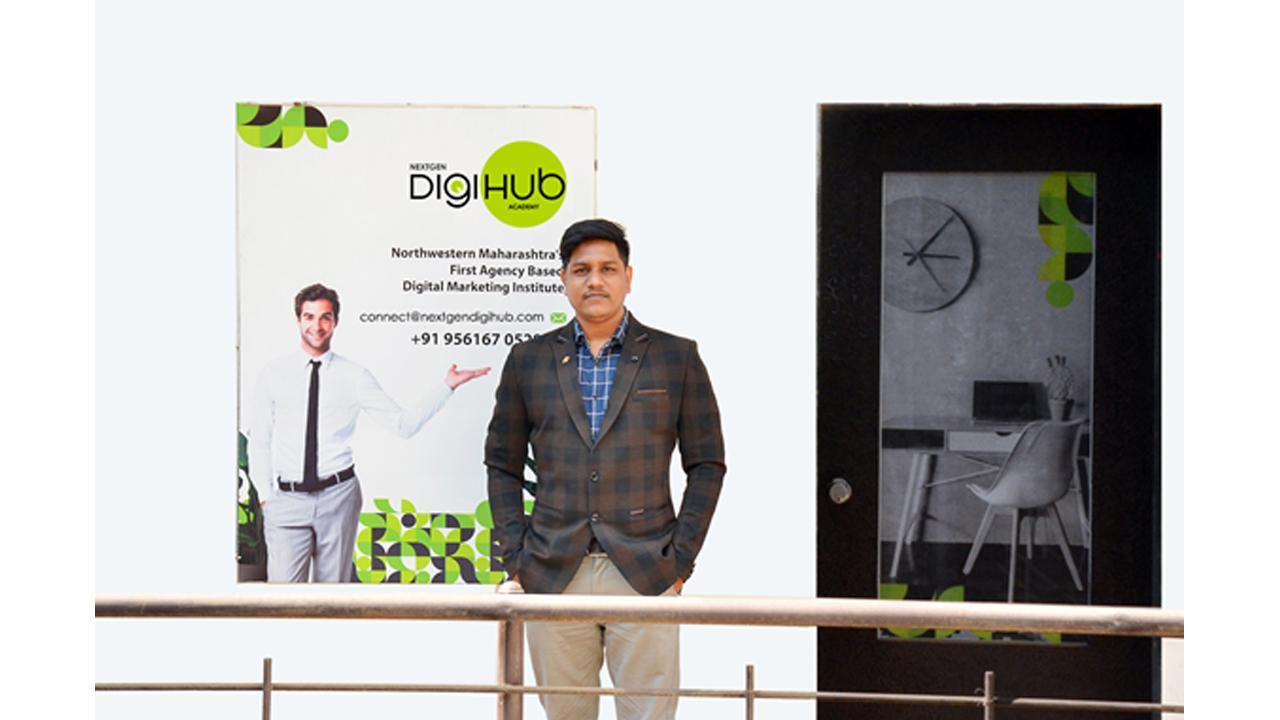 Tushar Rayate
'NextgenDigiHub' is the brainchild of a stalwart digital marketer;Tushar Rayate, who has over 10 years of impeccable experience at leading over 400+ brands with his skills including global giants such as Google, Facebook etc.
Alongwith being a foresighted entrepreneur, Tushar is a teacher par excellence who has mentored dozens of students with his nuanced and practical approach to digital marketing. His students have used the learnings of Tushar to scale their digital marketing careers in various subfields and they often swear by his expertise and proactive teaching skills.
ADVERTISEMENT
Based out of Dhule, Pune, both Tushar and his digital marketing agency have received accolades for being a breakthrough in rural empowerment through this procedure.
Being an entrepreneur, digital and social media marketing consultant, trainer, author, and speaker, Tushar Rayate has been instrumental in shaping the discourse of digitisation across the country, he lives with the dream of connecting each household rural or urban with the process of digitisation seamlessly.
Tushar Rayate had been hailed by many for his efforts at revamping the atmosphere for the comparatively underprivileged sections of the society, in the same spirit, he has been instrumental in providing free classes to the wards of Indian soldiers who laid their lives for the country.
Tushar has been called by many MBA institutes for giving his insights into the vast universe of digital marketing that he has aced, all the courses that are being mentored in NextgenDigiHub Academyare curated by Tushar himself by keeping in mind the various needs of individuals who want to deep dive in this highly profitable field.
From a fledgling to someone who has know how of the digital marketing world, NextgenDigiHub Academyhas basic to advanced courses with a practical curriculum with a consistent support for doubt solving from the expertise of those who have years of experience at making it big in the industry.
"When I began my journey in the year 2012, I had no one to guide me, but I knew that if I keep walking the path towards my digital empowerment, I will be able to pave the way for many others and that is exactly what I am doing today, I wanted to make sure that no one stays deprived of the power of the web at transforming their lives, this idea became the stepping stone for NextgenDigiHub Academy and I am very proud of the strides we are taking in this direction".
In a nutshell, it can be concluded that NextgenDigiHub Academy is a class apart, one of its kind, digital marketing agency cum institute that is becoming a one stop solution for thousands of aspirants who want to scale their careers with the enormous power of the highly rewarding vocations of digital marketing.