Plus, they have little to no generation ego, the same thing that holds back other generations from moving forward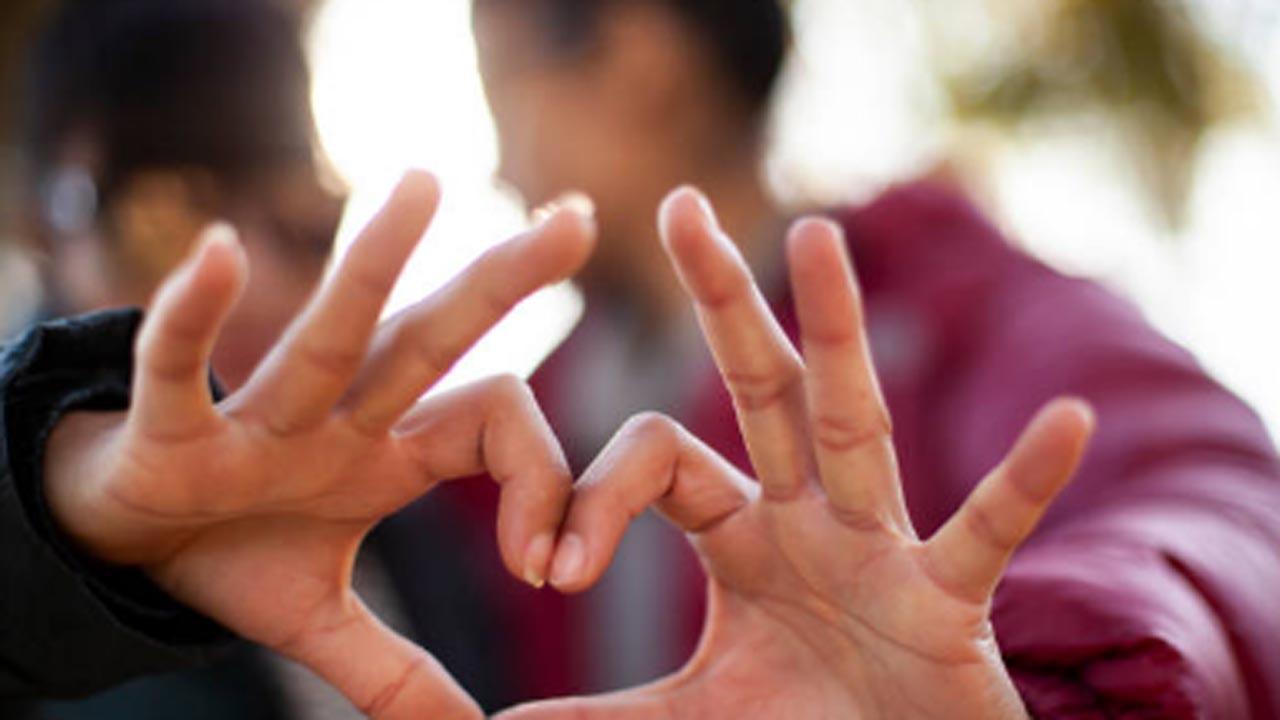 Image for representational purpose only. Photo Courtesy: istock
Daters between 18 to 26, who are colourful, cautious, and well-informed GenZ, are shattering the proverbial dating glass ceiling and breaking toxic dating standards set by the old-gen daters, building a more conscious and inclusive dating world.
Dating app, QuackQuack ran a poll where the app asked 18,000 daters from across India, "How can the dating experience be improved?" and 51 per cent of GenZ daters unanimously answered that breaking the toxic dating standards set by the previous generations is the only way to set a new path that will make dating more comfortable for all. For instance, pretending to like someone and leading them on with the excuse, "we don't want to hurt them," is more damaging than letting them down firmly but with kindness, stated 16 per cent of these participants are ranging between 18 to 26. 57 per cent of the survey participants are students, 34 per cent are employed, and 9 per cent are working professionals who are simultaneously pursuing higher studies.
ADVERTISEMENT
The desi dating app, QuackQuack's, founder and CEO, Ravi Mittal, said, "Every generation has its flaws and strengths. GenZ daters' strength lies in their mindful dating style; they are more conscious. Plus, they have little to no generation ego, the same thing that holds back other generations from moving forward."
No is NO
GenZ daters say a no is a no. It does not mean "convince me some more, and I might say yes." Millennials have been, unknowingly or knowingly, following a trend where they keep trying to make someone fall in love, and 37 percent of GenZ women from metros and smaller cities find it toxic. There's a fine line between convincing and harassing, and people who follow it are playing jump rope with that line, stated 21 per cent of male daters between 18 to 22.
What 3-Days-Rule?
Millennials' favorite Three-Day-Rule is toxic and outdated. 39 per cent of GenZ participants in the survey said they do not appreciate playing games in love. 18 percent of men and women above 24 mentioned that playing hard to get falls under the same category of toxic dating trends once followed by Millennial daters but now chucked for its harmful impact on one's mental health. It is all fun and games when you are playing hard to get, but it's never fun for the person on the receiving end of it, expressed these daters.
Why should men do all the work?
Expecting men to make the first move, ask women out on a date, confess their feelings first, and propose first is toxic and sexist at its very core, and the expectation is more common among Millennial women than GenZ, commented 19 per cent of men between 23 to 26. Female daters from tier 1 and 2 cities, more than 26 per cent, remarked on the trend and mentioned that women who want men to take the lead should not expect feminism to have their backs when they face other sexist trends in society.
Canceling someone over one fight?
One fight and declaring the entire relationship or the person as toxic is uncalled for says 33 per cent of GenZ daters from tier 1 and 2 cities. They explained that being woke about abusive patterns in a relationship is essential, but that does not mean every minor inconvenience should be labeled toxic, and that's what is happening with Millennial daters with half knowledge about unhealthy behavior. Fights are a part of every relationship; why's there a fight, how and how much you fight, and how you manage the aftermath decides its toxicity, and that's what these GenZ daters are focusing on.
Ladies, split the damn bill
27 per cent of female daters between 20 to 24 think a woman expecting her date to pay the bill on the first date just because they are men is enabling male chauvinism, and it has got to go. Millennials, in their yesteryear, might have counted that as chivalrous, but GenZ female daters and the modern Millennial daters are canceling that trend, and they are all in favor of splitting the check.
This story has been sourced from a third party syndicated feed, agencies. Mid-day accepts no responsibility or liability for its dependability, trustworthiness, reliability and data of the text. Mid-day management/mid-day.com reserves the sole right to alter, delete or remove (without notice) the content in its absolute discretion for any reason whatsoever
"Exciting news! Mid-day is now on WhatsApp Channels

Subscribe today by clicking the link and stay updated with the latest news!"
Click here!