Kusha Kapila shares with us relationship hygiene tips, protocols to ensure safety in online dating and how to maintain one's true authentic self without falling into the trap of gender stereotypes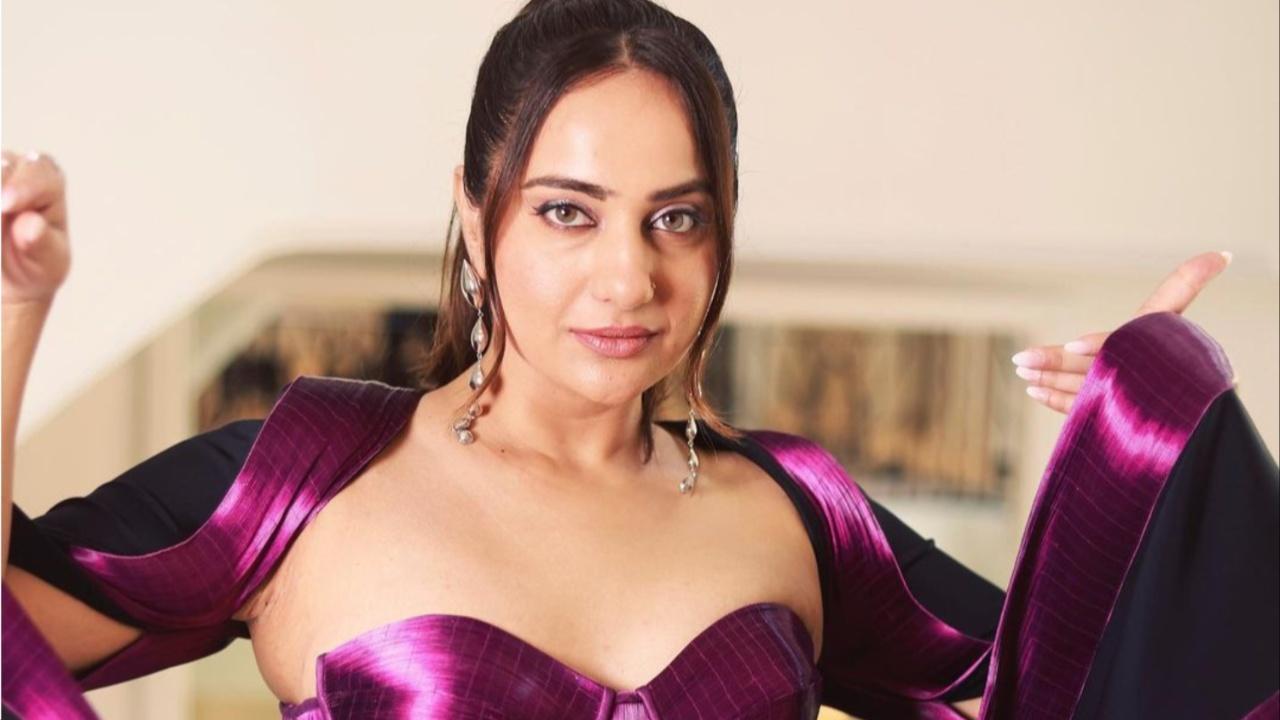 Kusha Kapila shares tips to navigate self-care and priortising individuality while dating online. Image Courtesy: Kusha Kapila
Feeling safe should be a top priority for women when they're dating online
Dating apps have brought in a lot of agency for women to choose their own connections
Women just want to be understood as they truly are, rather than being judged based on othe
Guarding oneself is crucial for women in the realm of online dating in India. A country that is neurotic on socio-cultural norms, presents unique challenges for women trying to find partners via online dating. In a digital landscape where first impressions are often based on display images and bio, practicing self-care equips women to protect and exhibit their authentic selves in a bold manner.
Navigating the complexities of Indian societal expectations in dating can be tricky. To detangle the knots of the online dating scene in India, Midday.com had a candid conversation with Kusha Kapila – An iconic Indian social media personality known for her quirky content on South Delhi culture, relationships and more. She is back as the host of Tinder's Swipe Ride series and shares with us a handy guide to navigating online dating in India.
ADVERTISEMENT
Here are the edited excerpts from the interview:
1. Give us pro tips that women should keep in mind while venturing into dating online.
Feeling safe should be a top priority for women when they're dating online. It's a whole new world out there and taking precautions is essential. It's a good idea to do a quick background check on your match and look at their social media profiles to make sure they're a genuine person and who they say they are.
Checking if you have any mutual friends is also like getting a little extra insider info. This isn't stalking, but rather a way to ensure the legitimacy of your match. The photo verification feature on dating apps is something that you can rely on when it comes to putting yourself and your trust out there. Dating apps also have a host of other safety features that allow you to block profiles or report unsolicited messages when you feel uncomfortable.
When meeting in person, many of my friends follow safety measures such as informing someone about their plans, sharing their live location, having an emergency contact and carrying pepper spray. These steps can really make a difference in ensuring a safe and positive dating experience.
2. What unique challenges do Indian women face when trying to express their individuality and authenticity on dating apps?
I think the main concern is the fear of perception. It seems that if women show their true selves, they might not be fully accepted by society and people might find it too overwhelming. So, not conforming to the traditional gender expectations and stereotypes that society has could be a challenge for Indian women using dating apps. I think women just want to be understood as they truly are, rather than being judged based on other people's expectations.
3. How should women practice self-care despite being deeply invested in their date?
In any situation, self-care should never take a back seat and you should always put yourself first. Even when you like someone, it shouldn't come at the cost of your self-worth or authentic self. There aren't any specific actions to follow, but you shouldn't lose your own authentic real self. Don't stop doing things you enjoy just for yourself, like going on a solo coffee date, enjoying art alone, or keeping up with self-care routines.
In fact, having a partner who values your self-care is equally critical in a relationship. In the midst of liking someone, women also shouldn't try too hard to please a potential partner. The initial stages of liking someone might feel like a head rush, but as things settle down, you realise that whether they stay or not, you will always have yourself.
4. How to handle ghosting and not let it affect the way we approach potential partners?
Ghosting is a very raw nerve, especially between me and my friends. I feel it's one of the worst things you can do to a person; it's a show of character and who you are as a person. I've read instances online where people think ghosting is okay and you should get with it. But decency and kindness are not something we should ever get done with.
It's something that should always exist, irrespective of anything. I also read this tweet thread once that said, "If you're ghosting my friend and if you don't want to inform my friend, at least inform me so that I am prepared to take care of my friend in the event of ghosting". If you are ghosted, you should know that it says so much more about the person and not so much about you. It's about that person's inability to have an honest and open conversation, which is so basic. So, I would say don't ghost and don't get ghosted.
5. How to ace the emoji game?
There's no fixed rule for the right number of emojis, but if the conversation is enjoyable, you can use as many as you want. However, I think it's important to see how the other person responds to emojis. If they prefer straightforward conversations, that's one scenario but if they're in the mood to share banter, then it's different. So, it's a trial and error process but your true authentic self should still shine through.
6. In a society with traditional gender roles, how do Indian women redefine dating norms in the digital age?
I often tell my girlfriends, "If you like someone, don't wait for them to reach out, go ahead and approach them." The idea that men should initiate everything is a common belief, but it's just a preference. Some women like it that way, and it's partly because of conditioning. Personally, I don't think you should wait for someone to ask you out based on their gender. If you like someone, gender shouldn't matter.
So, I think dating apps have brought in a lot of agency for women to choose their own connections. Today, if a woman wants something or wants to date someone, she can make the first move. They have also facilitated a lot more clarity for women on what they want or don't want from a partner or a relationship and find creative ways to express themselves for meaningful and authentic connections. I see a growing trend of self-care and fulfillment and the desire for healthier relationships and more intentional dating practices.
7. Share a failsafe pick-up line that a woman must keep handy.
One pickup line my friends have tried before is "You look good, but you look even better with me on a date." I also think if someone has a dog in their picture, it can be a great conversation starter.
8. Do Indian women have a secret society to share screenshots of the most cringeworthy messages they receive on dating apps?
It's not just women, but men too. However, I feel that women do it more to watch out for each other and if someone is acting suss, you kind of enjoy a good laugh.
9. Share your epic online dating fail that became a hilarious story at gatherings.
My epic online dating fail happened way before dating apps were a thing. It was back when we would exchange pictures with potential boyfriends on Facebook. I still remember this one incident where I was chatting with a guy who was also showing interest in my sister. It turned into an epic fail because both of us were talking to him at the same time! 
"Exciting news! Mid-day is now on WhatsApp Channels

Subscribe today by clicking the link and stay updated with the latest news!"
Click here!