Language plays a powerful tool in impressing potential partners. Profiles of individuals on online dating apps having a well-written bio free from grammatical errors and spelling mistakes get more visitors and likes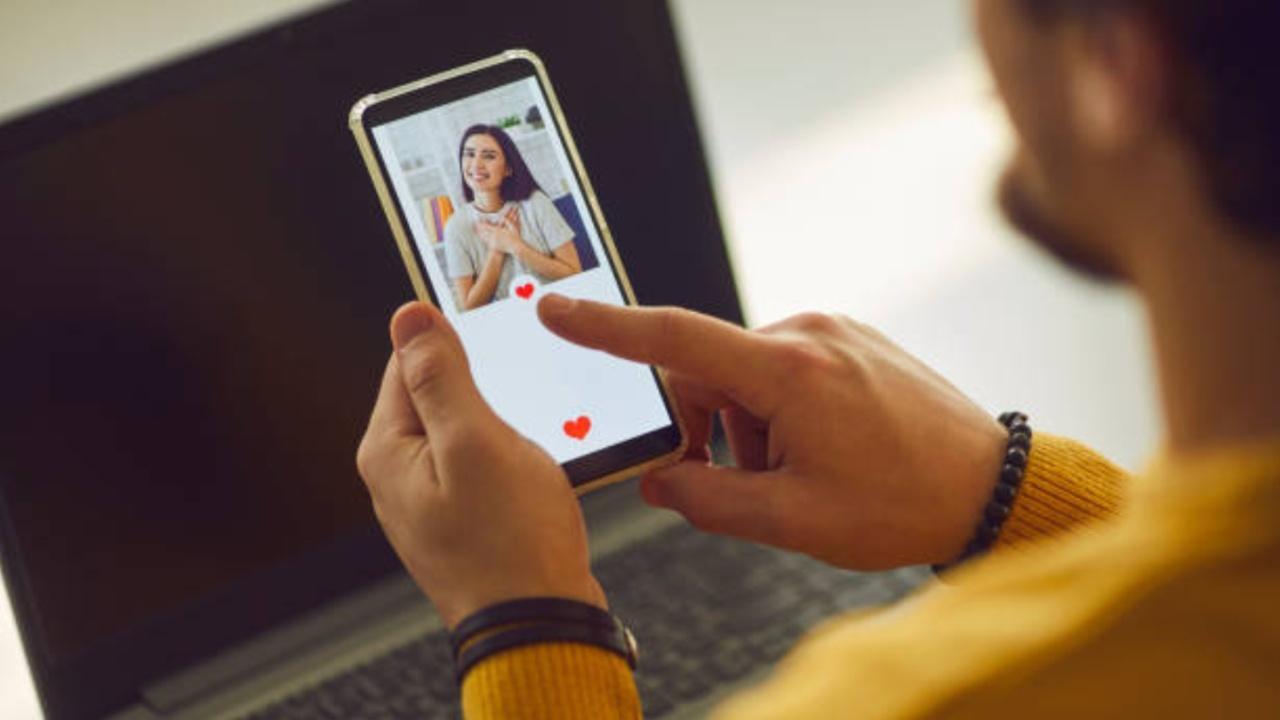 Self-validation is a huge motivator in the process of selecting a match on a dating app. Image Courtesy: iStock
Listen to this article
Gen Z and millennials on online dating apps are swiping left on those weak in grammar: Study
x
The survey indicates that language makes a big difference in the online dating world
37 per cent of participants revealed rejecting profiles with grammatical errors
Profiles with a well-written bio get more visitors and more likes
In the digital realm of dating, where every interaction and every move helps make or break the first impression, a new survey by one of India's online dating apps, QuackQuack, sheds light on the surprising factors that play a crucial part in the process of matching with potential partners. 
The study was conducted among 10,000 dating app users from Tier 1 and Tier 2 cities of India. The results of the survey indicate that language, well-crafted, makes a big difference in the online dating world. Dating individuals between 18 and 30 participated and answered a variety of questions that helped QuackQuack analyse the psychology of attraction in virtual dating. A vast majority of these participants are business owners and students and a chunk of them are working professionals. 
ADVERTISEMENT
QuackQuack's founder and CEO, Ravi Mittal, says, "Our app caters to 2.6 crore Indian dating individuals and from their dating style and trends, we have noticed that language plays a powerful tool for impressing potential partners. We also see that profiles with a well-written bio get more visitors and more likes."
 
The Visual impact 
49 per cent of online dating app users stated that the display image plays the most significant role in online attraction. Explaining how physical attraction is almost always the first step, these users mentioned that an attractive profile picture, with a warm smile and well-styled outfit, has a better chance of attracting matches. Visual cues are essential in online dating, said these Tier 1 and 2 dating individuals. That's how first impressions are made in the virtual dating world. 

Poor grammar can lead to rejections 
In the survey, 37 per cent of QuackQuack users revealed rejecting profiles with grammatical errors in them. 28 per cent of female and 9 per cent of male users admitted to ignoring match requests if their profile bio showcases bad grammar and spelling mistakes. They also voiced that a profile with a well-written bio, not just maintaining the 70-30 ratio, where you talk about yourself 70 per cent of the time and use the remaining 30 per cent to describe the kind of partner you are looking for, but also making it engaging, for instance with open-ended questions, is more likely to get better responses and more matches.
The mirror effect
22 per cent of dating individuals between 18 and 26 mentioned how the mirror effect plays a major part in online attractions. They said that most dating individuals are more drawn toward profiles that reflect their own traits, similar interests and attitudes, creating a sense of familiarity and compatibility. For instance, avid readers tend to match with profiles that mention reading, dog lovers or cat lovers visit profiles with pictures of pets, etc. Clash of ideals and core values are aspects that are best avoided for a better relationship in the long run.
 
Self-validation
Self-validation is a huge motivator in the process of selecting a match on a dating app, said 31 per cent of male dating individuals from Tier 1 and 2 cities. They revealed matching with or at least trying to match with attractive women, usually out of their league in their own words, to contribute to their self-esteem. More often than not, this leads to a negative result rather than the expected positive one. The same people also disclosed that profiles that showcase insensitive and controversial content are less approachable and attract a smaller number of matches because they give out an arrogant vibe and might even be considered a red flag.
Wit and humor
38 per cent of dating individuals above 28 say humour plays a significant role in online attraction. Women in this group specifically mentioned that men who can make people laugh without using vulgarity or with witty jokes are even the most attractive. Contrary to popular belief, men are not only attracted to the face but they are also attracted to a woman's wit, said 27 per cent of the men. Women with a good sense of humour are a catch, commented these men. 
"Exciting news! Mid-day is now on WhatsApp Channels

Subscribe today by clicking the link and stay updated with the latest news!"
Click here!