Musician Lucky Ali, who will be performing at SulaFest next month, discusses his new album in-the-making, why he can't farm anymore and his future plans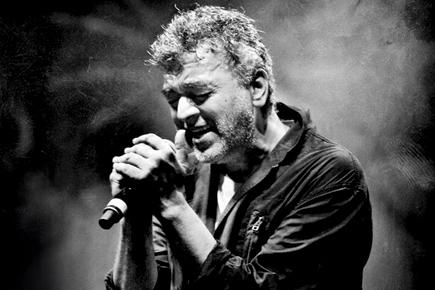 Mumbai Guide, Lucky Ali, interview, Lucky Ali interview, SulaFest, musician, Gentleman's Dub Club, Will And The People, Yes Sir Boss, Kefaya, Rodney Branigan, British acts
By Singing melodious tracks like O Sanam set in enchanting locales, Lucky Ali earned several fans. More albums followed, and films too, but with each project Ali became increasingly reclusive, spending time at his home near Bangalore, amid greenery, .
But those who love his music are now seeing more of the 56-year-old musician; "I am doing one gig a month, it's all I can manage.
ADVERTISEMENT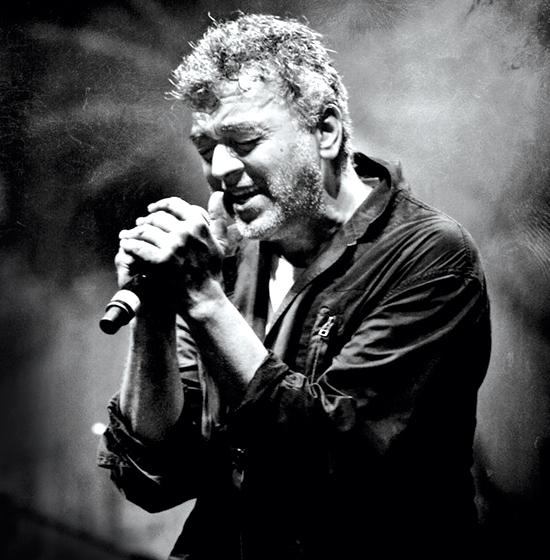 It's mostly at festivals attended by those who actually enjoy music — and not just like a college function where everyone is forced to attend." Apart from these gigs, he is working on new music. Though it's untitled, Ali tells us that it's almost finished. "Working on an album today is different. Technology and space allow you to do singular tracks and not varied thoughts dumped in one album. I haven't set a date because I am not restricted by a label where it has to be released commercially in a particular period of time," he says.
The musician
After his previous album Raasta-Man (2011), Ali says his new works are technique-driven, current, futuristic, beautiful and special, at the same time. "I have been enjoying my free space. I have always called myself a seeker. I love to belt out sounds that are strange, and unheard of. The pathos in music is what attracts one; it's not specific to just my music," says Ali.

Musician Lucky Ali
About collaborating with different artistes for his album, he says, "The people I work with are all teachers; they travel around the world and teach. Mishko, my bassist is like a babaji; the way he dresses and also how he understands things. My flautist Butto, is like Ganpati. I have Kenny, Bharat Kumar who plays the keyboard is also a physics student and our youngest member. Subhash is our stage director who sails the ship. We all create music together."
Ask him about performing live and recording, he says, "When you are on stage, it is alive and there is energy, while on mic you have to be more subtle. It's all peaceful for me, no angst." However, in December, Ali had to face trouble. He reveals how someone had given his 'supari'. "After my dad died, in 2002, I was told by this gentleman (I'm not sure if I can call him that though) that my father had sold off the property where we stay to him, and had documents with his signature.
It looked probable. Later, we found out that there were no sale agreements, and it was fake. The man misused my siblings' innocence, and the fact that they weren't present here. It's a huge 162-acre place; once we learnt about the forgery, I realised what the world can come to.
Now the government, the police and the court knows what is wrong so I have no fear. My father (actor Mehmood) told me that when a dog barks at your car you don't stop and bark like a dog, you carry on and do your own thing," he recalls. With the threat to his life, Ali says his music became more inspirational.
Ali is open to film music but there is nothing on the charts now. Director Sanjay Gupta also recently announced his plans to make a sequel to his popular film Kaante, which also had Ali as part of its cast. "Does he want to be pricked again? (laughs) It was fun when I did it (worked on the film). I see things differently now, I am more into documentaries, or even comedy," he shares.
The father
"All my children sing," Ali tells us proudly. His eldest son Ta'awwuz is studying production at True School of Music, and even performs with his friends, while his elder daughter Tasmiyah is studying drama and music in Auckland. His younger daughter Sara is in fifth grade and is artistic too, while Raiyan who is nine is learning to play the guitar. "My youngest son, Dani, is just four, he loves to sing; his grandfather is a Rock guitarist too. Dani is pursuing his education in England, and is busy doing everything that a toddler would do," he smiles.
With families all over the world, how does he manage to spend time with them, we ask. "I am never busy; it's because I make time for everything. I grew up in a family with a lot of siblings, half-Japanese, and other nationalities. So, I am used to this. We have a connection and it's just beautiful. I am blessed, happy and satisfied," he admits.
The traveller
Ali has dabbled in several things before like organic farming (which he says he can't do now because of the land trouble). He tells us his priority is to sail around the world. "I want to see different places, before the world ends. It's not just a bucket list, I have to do it." on February 7 and 8 (Ali performs on 8, 4.15 pm) cost Rs 1,900 (one-day pass), Rs 3,000 (two-day pass)
On: February 7 and 8 (Ali performs on 8, 4.15 pm)
Cost: Rs 1,900 (one-day pass), R3,000 (two-day pass)
Log on to: www.sulafest.net