Tamil-Swiss artiste Priya Ragu's new track is an energetic, fun and uplifting anthem for children of colour across the globe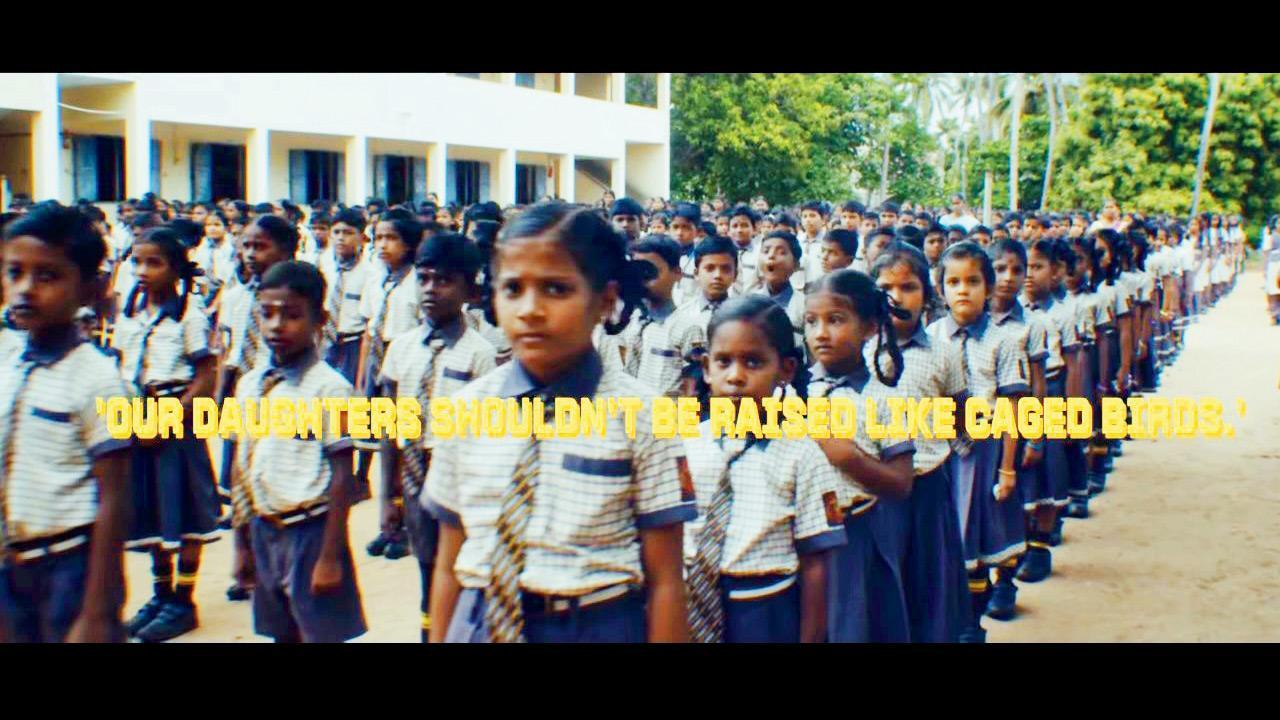 A still from the music video that was shot during the the pandemic
Musician Priya Ragu is busy breaking boundaries and she cannot be contained. Earlier this month, Ragu announced the drop of her debut mix-tape, damnshestamil and in the run up to its release, ever-so-swiftly dropped a banger, a track called Kamali, a highly flavoured sonic fusion of elements like R&B and pop. However, there's more to Kamali than meets the eye; it's a story, an uplifting and unique narrative, based on entirely true events.
About a year ago, Ragu chanced upon a short documentary that followed the life of a seven-year-old girl, in the coastal town of Mahabalipuram, Tamil Nadu. The girl, named Kamali, was the only female skateboarder in the region, and the film captured her identity, her motivation and her mother's strong efforts to guide her, against all odds. This struck a chord with Ragu, who immediately put pen to paper. "Somebody sent me a link to this short movie and when I watched it myself, I was touched by it. I felt this was a story that needed to be told," says Ragu from her current base in St Gallen, Switzerland.

Priya Ragu
We think it was too. Through the song and the subsequent music video, Ragu captures the essence of the child's story, often speaking to her through Tamil verses that appear in each hook; a treat for bilingual listeners. The video, shot during the pandemic, features Kamali, and includes visuals and unseen footage from the original film.  
Ragu's music and visuals were a welcome change. For the most part, watching an artiste like Ragu take her platform by storm is a matter of pride as well, for she represents a community and identity that's uncommon in many international spheres. Ragu uses her Tamil roots and her culture for good and not blindly for aesthetics. This anthem is reassuring and powerful, serving as words of support and encouragement to the Kamalis of the world. "When I first saw an artiste like MIA, somebody who looks like me, do music, it gave me a lot of confidence to create my own sound. It's nice to see the impact on young brown girls, because I get messages from many saying how much it motivates them. There are many such artistes like that coming up now," she signs off.
Log on to: YouTube