Louiz Banks opens up about the genre after launching a weekly video series, Jazz is Fun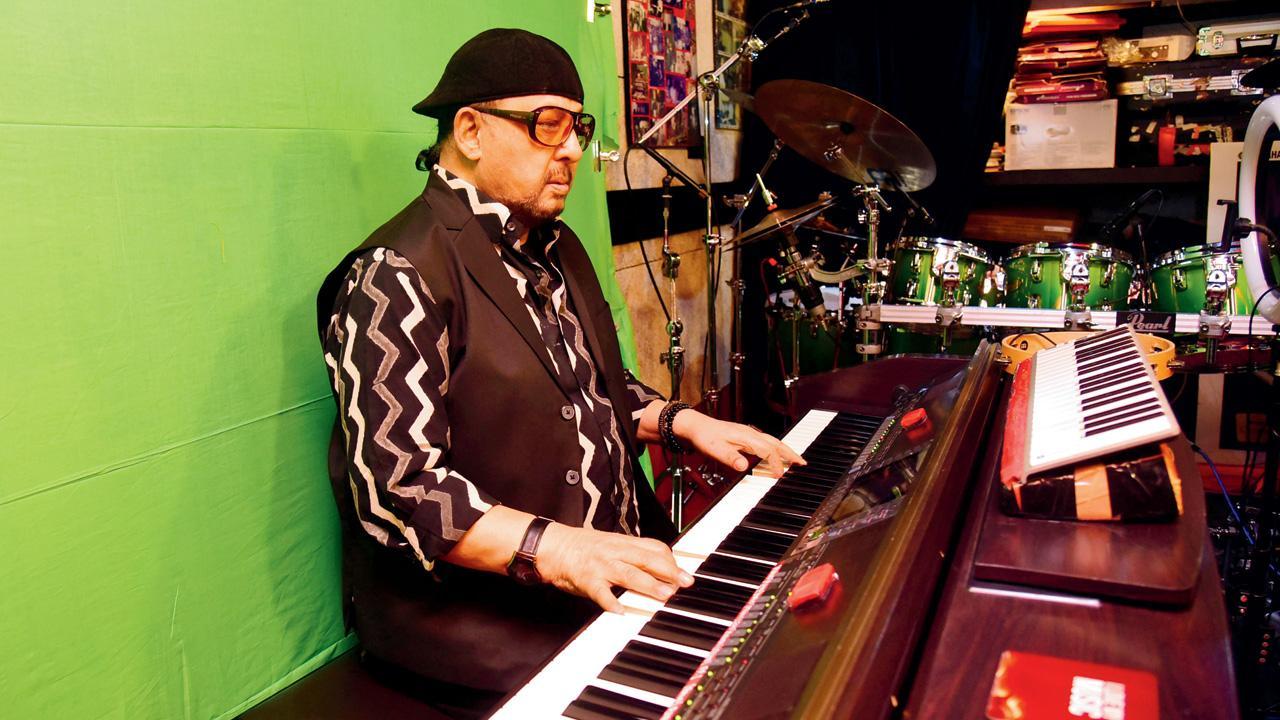 Louiz Banks
Why is jazz sometimes perceived as an unapproachable genre, meant mainly for serious musicians and listeners?
In short, though jazz is recognised as an art form, it is not supported commercially. That's because of its inherent nature of not sounding the same twice, vis-à-vis popular music sounding the same every time. In a jazz performance, the improvisational segment dominates and the melody is not given much importance except to fix the identity of the song. The genre also has a complex nature and harmonic depth. They say it goes over the head of the average listener, hence the misconception that jazz is only for audiophiles and really serious listeners. If only they would listen to and understand its wonderful musicality.   
How is the younger generation of Indian musicians taking to jazz?
I am so happy to see that the younger generation is finally listening to jazz, and learning and enjoying the craft. They have finally begun to understand the depth in the music, that it is a challenge to play it. And they are determined to learn the art form. There is thus a tribe of hugely talented young jazz musicians emerging everywhere in the world. They have discovered that the joys of listening to jazz can be euphoric.   
How do you plan to make jazz more approachable, through  the different Jazz is Fun episodes?
I will begin with the blues, delve into a bit of history, and explain the simple 12-bar structure and then its amalgamation with jazz — all in simple terms, making it more enjoyable to play and explore. I will decode the harmonic progressions in the blues. I will talk about the chord-scale relationship in each 12-bar format, and then move on to bigger formats like the 32-bar one, which will help people develop a yearning to compose original music. Writing your own music can be fun. And I will explain these learning tools in simple terms so that viewers understand that learning jazz can be a fun thing, too, and is not intimidating.
Would you say that modern jazz opens a door to this musical style for more people than traditional jazz standards do?
In jazz, melody has always been a vehicle for improvisation and exploration. It is there mainly for identity. Jazz standards provided a great vehicle for improvisation. Conversely, in modern jazz, getting away from jazz standards gives the musician complete freedom to explore ideas without being chained to the song format of a standard — freedom being of utmost importance. Jazz musicians believe that there is no wrong note in the genre. This is unheard of in any other form of music, from classical to popular, which in turn makes jazz even more unapproachable!