Anirudh Ravichander, who gave the world Kolaveri Di, is now charting a new course as international artiste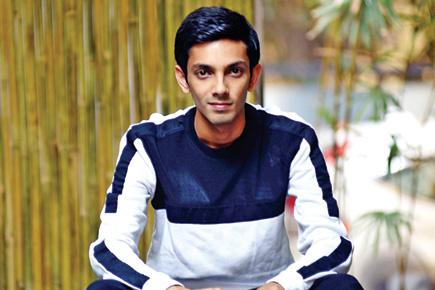 Anirudh Ravichander. Pic/Sameer Markande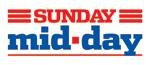 Life at 24 is divided into two phases for musician Anirudh Ravichander — before and after 'Kolaveri Di'. The song that Anirudh composed and co-wrote with actor/singer Dhanush featured in the Tamil movie, 3. Until then, in his words, he was just an ordinary student, studying commerce in Chennai.
"I was a part of two bands — a metal one and a Caranatic-meets-rock band. So, I was all over the place," he laughs when meeting during a visit to the city. But, more on that later.
ADVERTISEMENT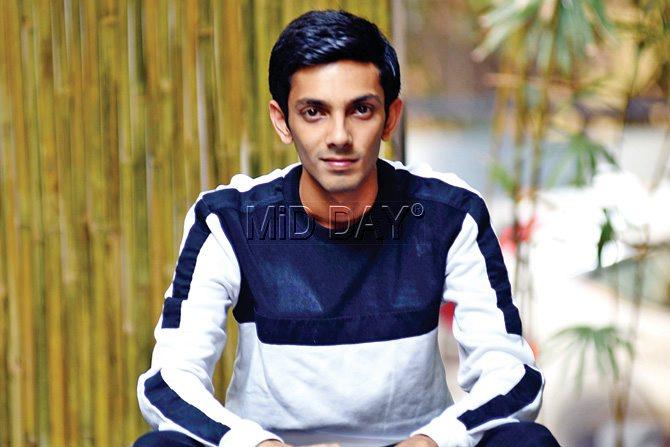 Anirudh Ravichander. Pic/Sameer Markande
In 2012, Anirudh's cousin Aishwarya, Rajinikanth's daughter, asked him to make a track for a thriller she was producing. "They [Aishwarya and Dhanush] would keep making short films which I'd give music for. One of those shorts became 3, and I composed Kolavari!" As Aishwarya said at the time, it all happened in 10 minutes. "If you listen to the song, really listen to it, you know 10 minutes is all it could have taken," he says modestly, "We wanted to do a sad song, but later decided to make it funny!" It turned out to be a good decision. In July 2015, Kolavari became the first Indian video to reach the 100 million mark on YouTube, with over 500 million versions.
The fame that it brought means that an auto ride in Mumbai has become a special event. Back home in Chennai, he is too well known to take public transport. "Fans in the south are very different. Once they like you, they follow your progress, and listen to everything you put out there."
At 24, he is now 12 Tamil films old. The age means he speaks far too candidly given his stardom. "I never make music for films. I just make music, and then ask the filmmakers to fit it into the movie," he says. Does that work? "I only work with people who can work with my method. The songs are about me and my mood. So, for instance, if I have a phone conversation with a girl, and she is angry with me, I get off the phone and write about it. It's really all about how I feel."
Today, he sits in the Sony office, high on the success of his latest song, Hola Amigo, from the Tamil movie Run which, since its release on April 26, has seen six lakh views on YouTube. "After my tour in Canada in December 2015, I went to Cuba for a trip, as I had just watched the Netflix show Narcos and was fascinated with it. There, I heard many 'holas'. So, I decided to write the song." The song also got a shout out last month from Grammy-award winning DJ Diplo, who is part of the American electronic music group Major Lazer, who tweeted about his 'Indian friend' and posted a link.
Post that, he is working on songs with Diplo. "He sent me a few tracks he wants me to produce, one of which might have an Indian influence too," he says. As a Diplo artist, he is also readying to work on his independent music that will release during the course of the year. "We plan to release at least three songs a year. Right now, we are pushing Hola Amigo, and there will be a video as well. After that, a new single soon."
His biggest influence, he says, is his Carnatic band. "I was a student of Western Classical, and was doing my piano masters from Trinity College, London. The Carnatic rock band I was a part of in college opened my mind to other music. I can now fuse different styles," he says. But ask him what he thinks his USP is and his answer is refreshing. "If I knew that, I would be hanging up my boots and doing something else. It's all just about being consistent. I didn't want my fame to be a one-hit-wonder. And that's my aim. To keep going." Then he smiles, "My USP could be my age, right? I know what young people want. And I intend to keep delivering."