Bollywood's first lady Gauri Khan talks about toppling 'star wife' with 'design connoisseur' in her bio, building a hard shell and pinning down globetrotting son AbRam
An August 2015 photo of Gauri Khan (in glares) spotted at the airport with AbRam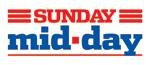 Gauri Khan agrees to this interview. When she realises it's a one-on-one, she requests for an e-chat. We prefer it in person, we say.
We lose a week.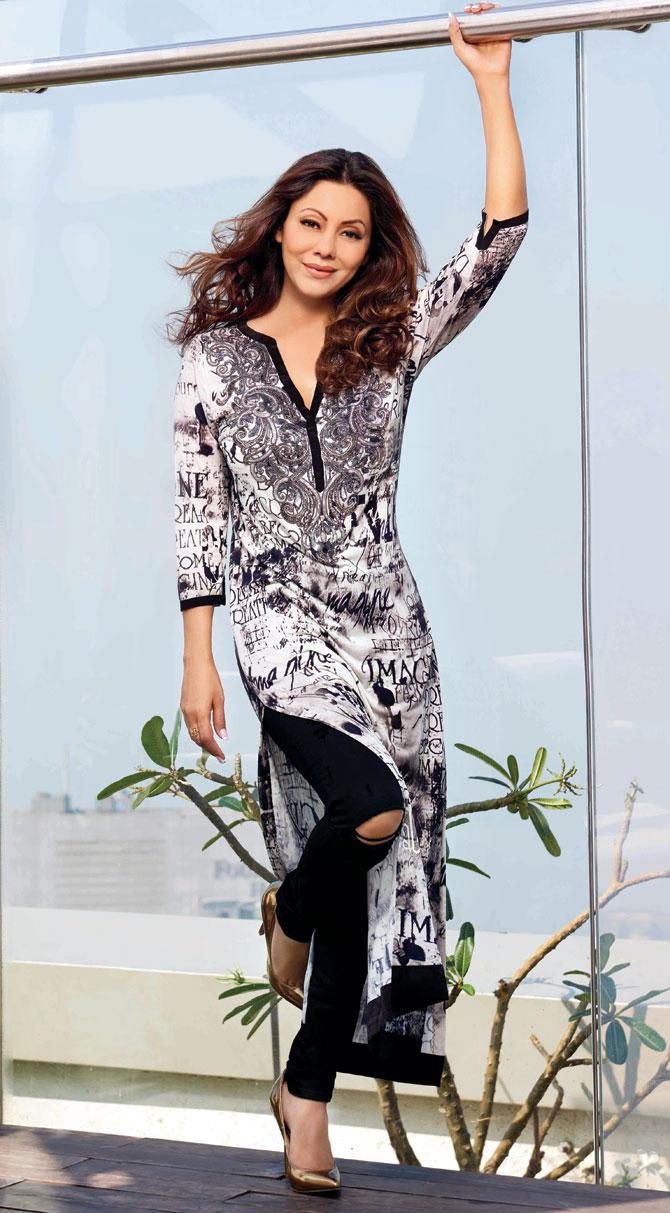 Gauri Khan
Her spokesperson gets in touch to say Gauri has agreed to meet. But she has a request: Can she see your questions?
We say, that won't be possible. And come to a compromise.
For someone fastidious, Gauri appears with her guard down when we meet her at Mannat, the mansion she has built and lives in with actor husband Shah Rukh Khan, and children, Aryan (19), Suhana (15) and AbRam (2).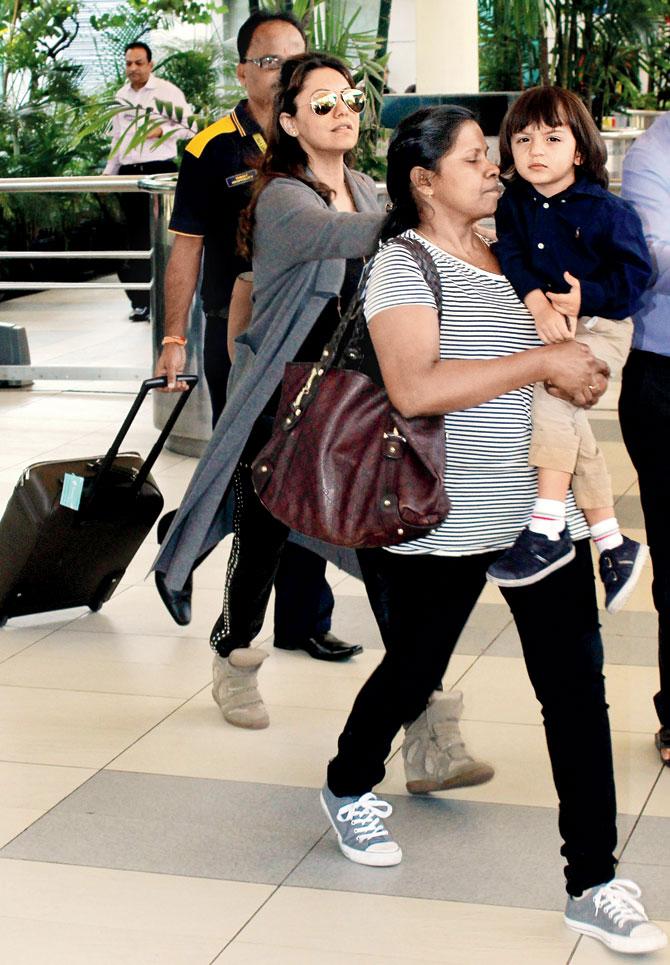 An August 2015 photo of Gauri Khan (in glares) spotted at the airport with AbRam
She is dressed in all black, her hair is pulled back and she is wearing no make-up. She smiles and apologises for being late.
"I have been travelling. The kids are here, and they leave for London tomorrow. But AbRam is with Shah Rukh in Goa. That child is a globetrotter. He is never here. People just pick him up and run — my mum, Shah Rukh — nobody wants to leave him."
Also read: Films have never been a passion of mine, says Gauri Khan
She is keen to steer the conversation to design. "When headlines are only about Shah Rukh, I get upset," she admits. "There is no value then to what I do. His achievements are his, and I have no part in them. I do what I do."
What Gauri does is design — furniture, interiors and sarees. In 2014, she launched Gauri Khan Designs, a label that curates furniture and collectibles from across the world. Her recent big strike was showcasing her collection, Turned Wood on Brass, at the Maison & Objet, one of the world's most celebrated avenues for designer showcase, in Paris. "Just being there was inspiring. At our stall, we wanted to showcase the best of India. So we had the wheel of Konark represented on stools, and a gorgeous peacock wallpaper.
Our stall was named the most beautiful. Watching others at work inspires you," she says.
Like it did with Jean François Lesage, the scion of one of France's legendary embroidery families. The man known for luxurious hand-embroidery on cushions, pillows and throws collaborated with Gauri on the stall. In 2013, Lesage began working with Indian craftsmen, which is why Gauri says, it made sense to team up. "I'd like to think that my aim is to take Indian art wherever I can. My travels and experiences just add a modern touch to it."
She knew design piqued her interest as far back as the '80s when she was a student of history at Lady Sriram College in Delhi. "When we studied the architecture of Indian temples, I was fascinated," she remembers. Gauri followed it up with a stint at the National Institute of Fashion Technology, and an interior design course. "I'd go for evening classes, but it was always design [that I pursued], in whatever form."
But her formal initiation into interiors kicked off when she was working on her sea-facing Bandra Bandstand heritage home. "I had already started collecting. So when the house was being made, I ended up designing rooms around pieces of furniture," she laughs.
The luxurious living room we sit in is littered with art, but she won't pick a favourite. "I like it all, and I don't want to upset anyone by mentioning another. But I like Subodh Gupta and have a few pieces by him," she says. What she's particular about is to showcase Indian talent. "We have so much talent here. Why would I buy an international artist?"
Often discussed for her chic sense of style, turning to fashion design was an organic move. She has designed three collections for contemporary saree label, Satya Paul; the latest is called Cocktails and Dreams. "It was fun for me to do this. I make sure though, that all the colours of the rainbow don't end up on the same saree. I like to stick to a colour palate."
Inspiration, she finds on travels, in "seeing things and meeting people". And in her kids. "We just redid Aryan's room; a new grown-up room. But I can't tell you anything about it. He will kill me! It was inspiring because I had to get in touch with younger designers."
That she has had a child after a long hail means that she must ensure she has time for AbRam. "Everything I do can be done right here from a computer. So I am always next to AbRam, provided he is at home!"
She agrees that Shah Rukh and she are more indulgent parents this time around. "I think he is pampered much more [than Aryan and Suhana]. He is more on sets with Shah Rukh too. My other kids didn't do that. I am now wondering, why?"
But the busy professional and full-time mother roles don't take away from her most in-your-face tour of duty. She knows she is the focus of the media, and she cannot run away from it. "I don't have time to care. My life is too busy. I don't read everything written about me," she says, before figuring we are one of them. "You guys write anything. And those headlines! But then who isn't being written about? Who is spared? When people inquire about what the papers have said about me, I want to ask them, what about what's written about you?' Everyone is being shredded. Everyone has issues, and I am no different."