How does someone convince you that you can land all you want from the universe? We drop in for a session inspired by The Secret to find out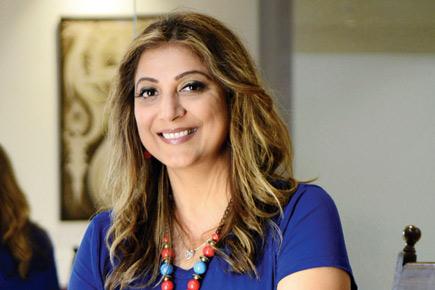 Mona Arora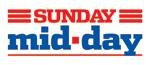 Ever since the December 2012 Delhi rape, why do you think we have been seeing more similar incidents?" asks motivation coach Mona Arora. We want to proffer increased filing of complaints and reporting as reasons, but Arora suggests one more. "It is because news channels go crazy over a rape and the collective conscious keeps focusing on it. That way, we only attract more negative experiences."
ADVERTISEMENT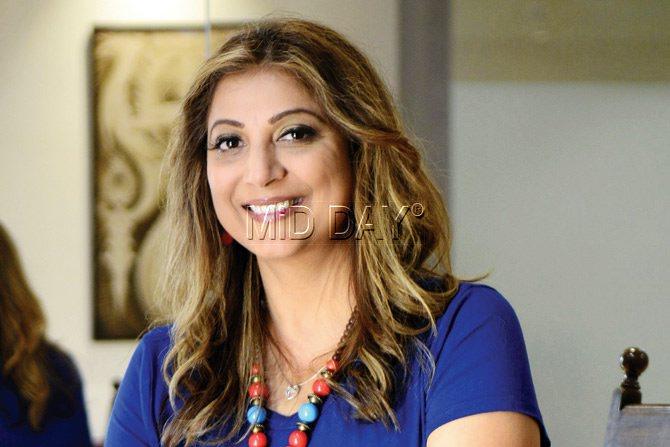 Mona Arora
She is aware that her explanation may have led to amazement and disbelief.
Born in Jalandhar and based in Vancouver, Arora, who was in the city last week to conduct a workshop centred around the law of attraction, lives by the mantra, 'ask, and you shall receive'. The 12-hour-long session spread over three days cost participants Rs 18,000. Arora, who promises "cashback if my tips don't work" has been touring the country in the last fortnight with the mission to help people "align with the universe".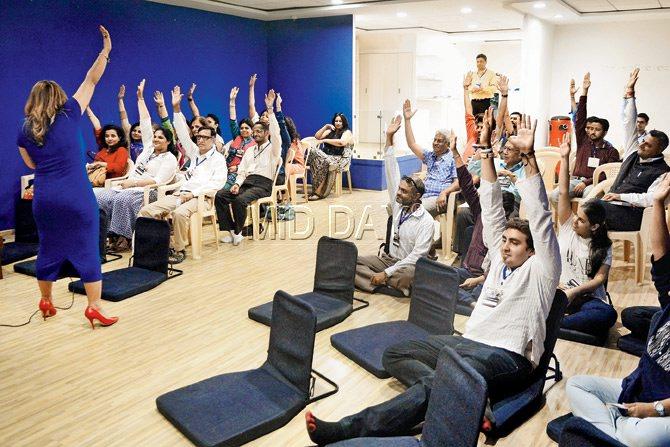 Motivation coach Mona Arora leads a workshop based on the law of attraction in the city last week. Pics/Bipin Kokate
The law of attraction, she professes, found worldwide popularity with Rhonda Bryne's 2006 best-selling book and film, The Secret, pirated copies of which once paved the streets of Flora Fountain.
The Secret, which Arora thinks was well-marketed, posited the law of attraction as a force as legit as gravity. Using quantum physics and neuroscience, The Secret states that your thoughts elicit similar responses from the universe, and if tapped into, can make you richer, wealthier and happier. A decade after the book and film renewed confidence in the hopeless, and was pulled up by skeptics for pseudo-scientific claims, we ask Arora and her participants if the law of attraction worked for them. Did they, after all, unlock The Secret?
At the workshop, spread through last week, the participants were not The Secret surfers and doubters. Most of them practice the steps of visualisation and affirmation proposed in the book, but have met with mixed results. Munish Khanna, who works as director of leasing with Phoenix Marketcity, and describes himself as a 'seeker', says, "Ever since childhood, I have received all that I wanted in life. All I had to do was put a thought in my subconscious, and it would be answered. Now, I want to make a conscious effort and unlock the science." He continues that unshakable faith can be found in religious scriptures, such as the Bible, the Gita and Buddha's teachings, but "it has been presented with cool, understandable language in The Secret".
Mrunalini Gole, who served with Air India as hostess for 20 years, wonders what she's doing wrong. "I gave up the book halfway because I found it repetitive. And, no matter how much I used the visualisation and affirmation techniques for my relationships and monetary gains, nothing seemed to happen. I think I am missing a piece of the puzzle," she says. What's missing, answers Arora, is a whole lot of other laws — for instance, karma, cause and effect, and gratitude — that need to be in place for the big one to click for you. "Only thinking about what you want is not enough. For example, you need to understand the law of detachment, in which you let go of controlling the outcome," she explains, bringing up instances from her own life.
In 2009, Arora went from driving a BMW and living in a seven-room apartment to an empty bank account. Her husband was divorcing her. It took a couple of years for her to get back on her feet. "I had to put the law of forgiveness into action. I have forgiven my ex-husband," she says.
There was a time when she suffered a back injury, and lying in bed one night, decided to put the universe to test. Hungry, but unable to work the stairs to the kitchen, she asked for a platter of food, never mind if it was vegetarian or not, to land on her lap. In 10 minutes, her son, who had just returned from a relative's home, walked in and said, "We made BBQs and I thought you might like to have some." As tears rolled down his mother's cheeks, he guessed, "You created this, didn't you?"
In the workshop's introductory session, which saw participants ranging from a hairstylist to a tarot card reader, a participant asks — "If that's the case, then why can't you get a meal every day in 10 minutes. And, why not everything?" — a question niggling away at those in the room. And another participant asks, "Imagine there is one Mercedes car, and a raffle decides one winner out of two. It is but inevitable that one person will lose out on it."
These questions do not shake Arora, who, out of sheer curiosity, attended coaching sessions with success and positive psychology gurus, Bob Proctor and John Assaraf. As an aside, Arora quips that an hour with Assaraf, author of bestsellers, Having It All and The Answer, cost her 2,000 dollars. She recalls a conversation with Proctor, where he said that the answer to happiness cannot lie fully in a 90-minute long film [The Secret]. It was just the tip of an affirmation iceberg. "The only word that the universe understands is 'Yes'. If you think you are stupid, the universe will find a way to prove that to you. It is what The Moses Code — I am that I am — tells you about, as well," she says referring to James F Twyman's book on manifesting (a word that was popular in the workshop) miracles in our daily life.
But Goel has a simpler formula, for now. If you have time and money, everything is taken care of, she says. A practical observation, and perhaps the universe is listening.
"Exciting news! Mid-day is now on WhatsApp Channels

Subscribe today by clicking the link and stay updated with the latest news!"
Click here!