Sadwear, or clothes that elevate your spirits, has become one of this season's most prolific trends. Here's how you can style yourself to look and feel your best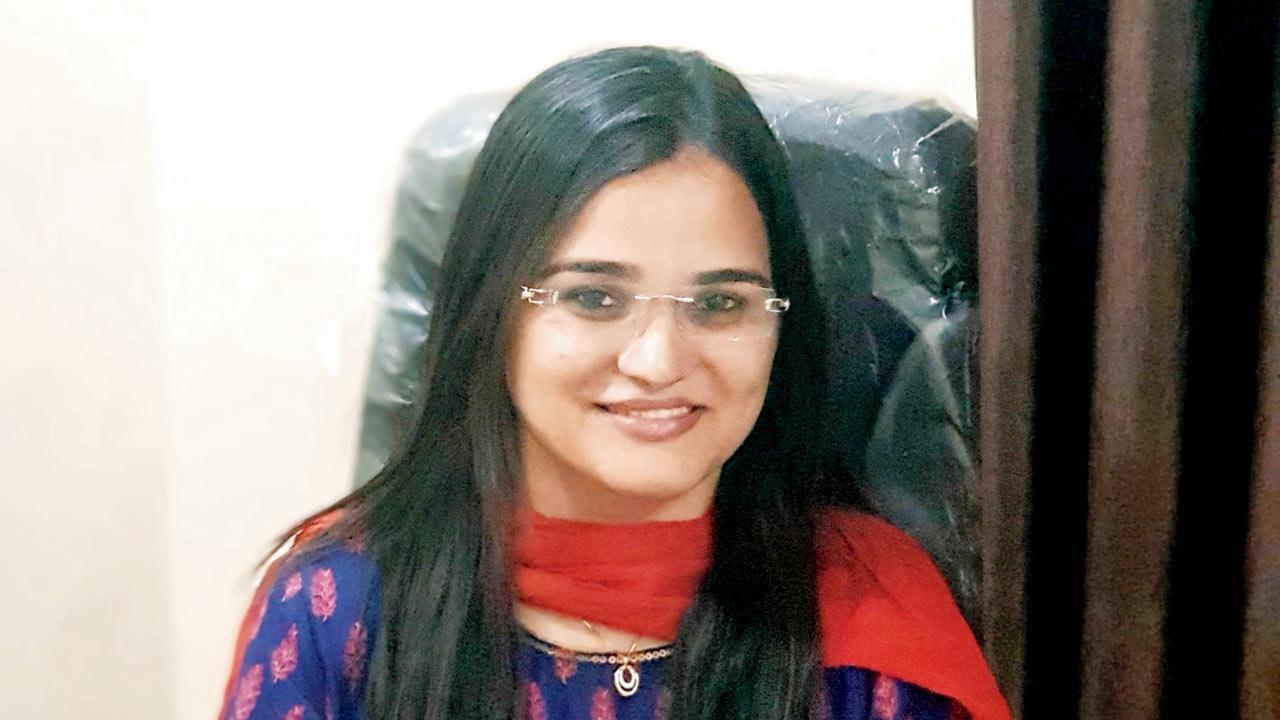 Dr Nahid Dave
Clothing is moving away from an aesthetic standpoint to being a means of elevating the wearer's mood. This has led to the emergence of a new trend called 'sadwear', which is defined not by specific looks, but rather by clothing that offers emotional support and elevates your mood.

Priyanka Bajaria
ADVERTISEMENT
Psychologist Priyanka Bajaria explains, "We have a bi-directional relationship with our clothes. What we wear is influenced by how we are feeling or how we would like to feel. The pandemic has taken away a lot of control from us in our daily lives. Add a layer of disconcerting local and global political events, and the feeling of helplessness becomes further amplified. Under these circumstances, our clothes become both a shield for us to seek comfort in and weapon for us to express our disagreement. Our clothes can become tools of resilience if we leverage this understanding."
For no reason
"As we emerge from months of being locked in at home, clad in pyjamas all day, the simple ritual of getting dressed can refresh your mental state. It makes you feel good and reminds you of the life you had, while inspiring hope about being able to have this life again," says Dr Dave. Fashion influencer Sonam Babani shares that once she realised that getting dressed up to go out was what she missed the most during the lockdown, she began to dress up to even the most mundane chores such as running errands. "Fashion makes me happy and I have realised that I don't need an event to look and feel my best," she says.
Make a statement

Anuradha Mohan
"For many, going through an intense experience such as the pandemic has propelled them to speak up about issues they believe in," explains Dr Nahid Dave, a psychiatrist at Thought Matters. Fashion blogger Anuradha Mohan reveals that her frustration with fake news and realisation about the importance of accurate sources led her to style a newsprint top with distressed jeans.
Reinvent your look

Sujata Biswas
The feeling of being stuck in a rut can lead to listlessness and mounting frustration, says Sujata Biswas, co-founder of apparel brand Suta. "While binge-shopping is a common response to such an emotional state, it is far more exciting and cost-effective to repurpose items you already have in your wardrobe. Simply changing the way you drape your saree, and pairing it with atypical accessories such as a shirt, combat boots or a corset belt can lead to you feeling like a new person. Besides, the exercise is also an excellent outlet for creativity. Do experiment with your make-up and jewellery choices as well," she suggests.
Comfort clothing