A recent report revealed that golden retriever Tucker is a multimillion dollar influencer who rakes in Rs 8 crore from social media every year. Here's what our desi pet parents have to say about their celebrities
Tucker has 25 million followers across social media. Pic courtesy/Instagram
Social media influencers may not necessarily have it easy considering their busy schedules, but some furry influencers out there do nothing more than act cute to lure in followers. Tucker Budzyn, a golden retriever from the US might just be the biggest star of them all. The five-year-old has around 3.4 million followers on Instagram. His pet parent, Courtney Budzyn recently shared with a US-based newspaper that one YouTube-paid post can be anywhere between $40,000 to $60,000. While the good boy has been doing this since 2018, a few city-based pet parents share how they play the influencer game.
Share the cuteness
ADVERTISEMENT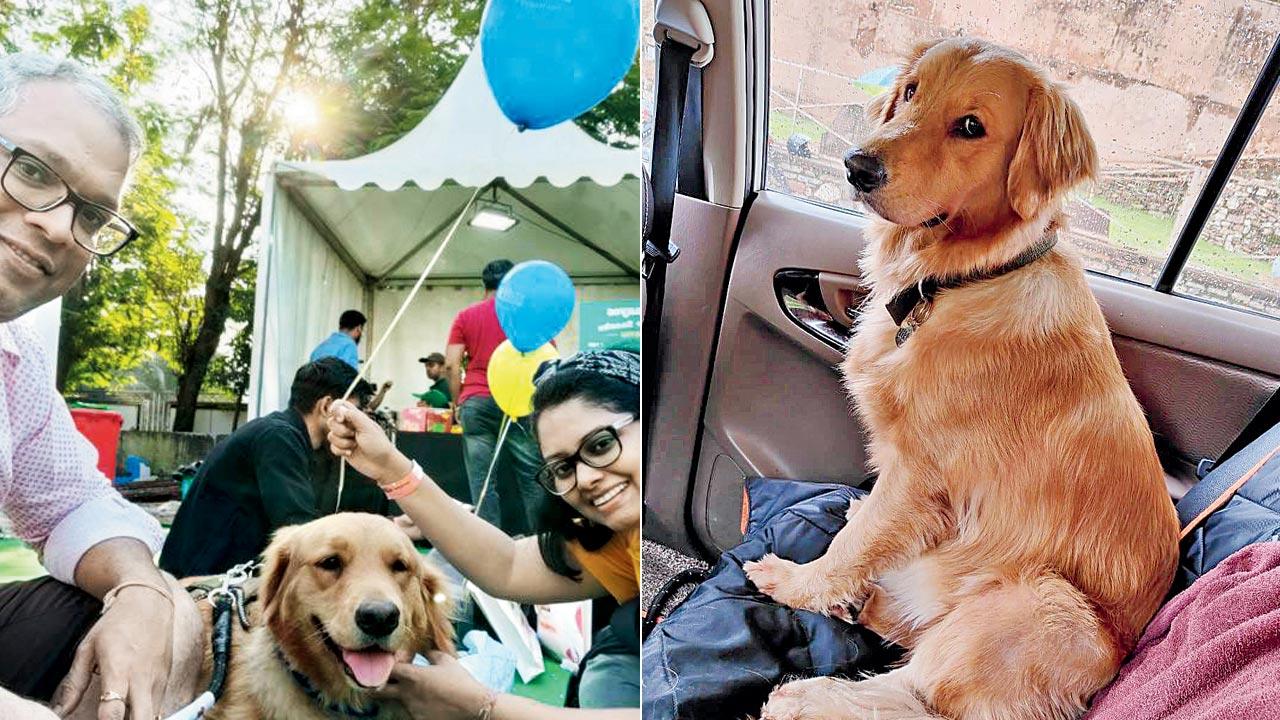 Nikki with Amruta Lad and her husband Siddhesh Lad; (right) Nikki is a regular at pet festivals
With 11.4 K followers on social media, it's easy to imagine that Nikki, the golden retriever from Thane West, could be a busybody. But her pet parent, Amruta Lad mentions that all the posts on Nikki's social media are just clips from her everyday life. "Just like any other mother, I found her adorable. People always ask us her Instagram id. So, we decided to hop on the bandwagon," she reveals. While most of the content on the three-year-old retriever's page is unplanned reaction videos of her, Pal agrees that they try to recreate unrecorded moments for the camera. "I don't actually have to manage much. Even a simple photo of hers gains positive reactions from people," she adds. 
Log on to @nikki_goldenretriever
You are what you eat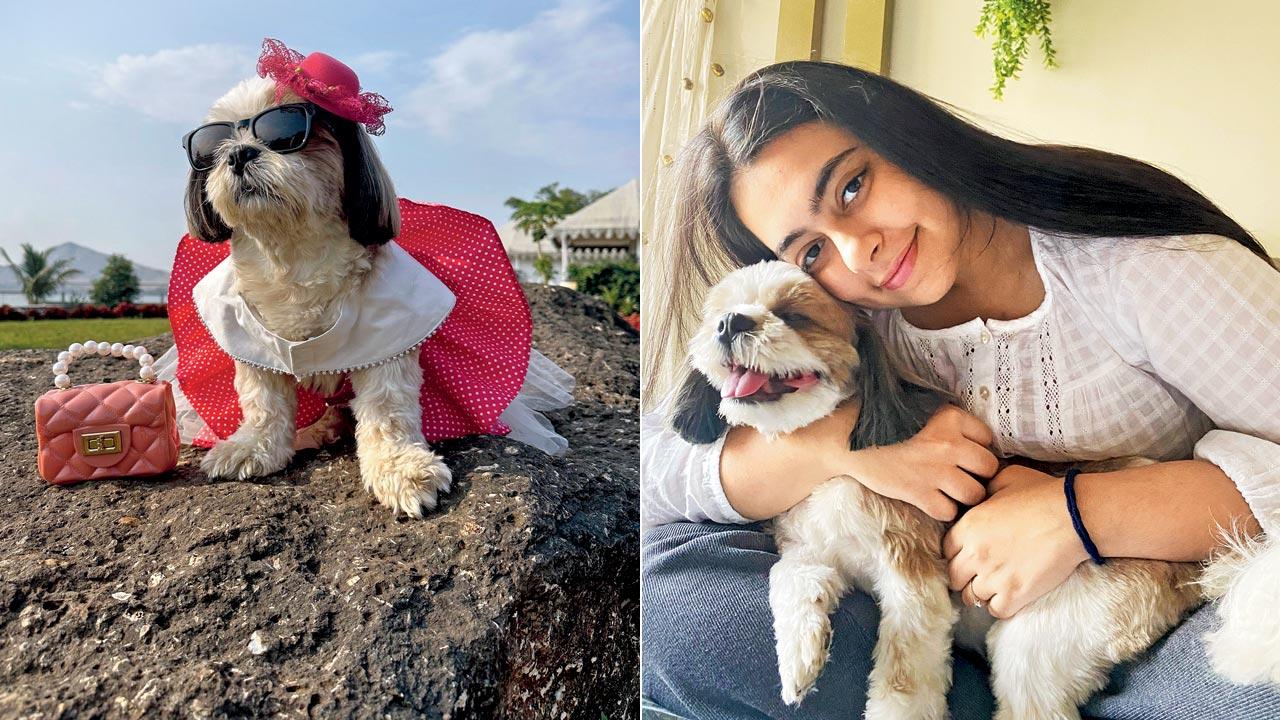 Nifty loves to try new dog-proof recipes; (right) with Simran Punjabi 
If you live in Mumbai and love to follow pets on Instagram, you might be one of the 32.2 K followers of Nifty, the Shih Tzu. Her handle is helmed by 20-year-old pet parent, Simran Punjabi from Andheri West. While three-year-old Nifty's followers cannot get enough of her cuteness, Punjabi mentions that it is her recipe videos that gain the most traction. "We as pet parents know what is harmful for our dogs and what is not. Hence, after researching more about it, I started creating recipes that would help Nifty's health and growth. Her honest reactions while eating helps other pet parents understand that it is safe and delicious for their dogs," Punjabi mentions.
Log on to @niftyinanutshell
Travel on four paws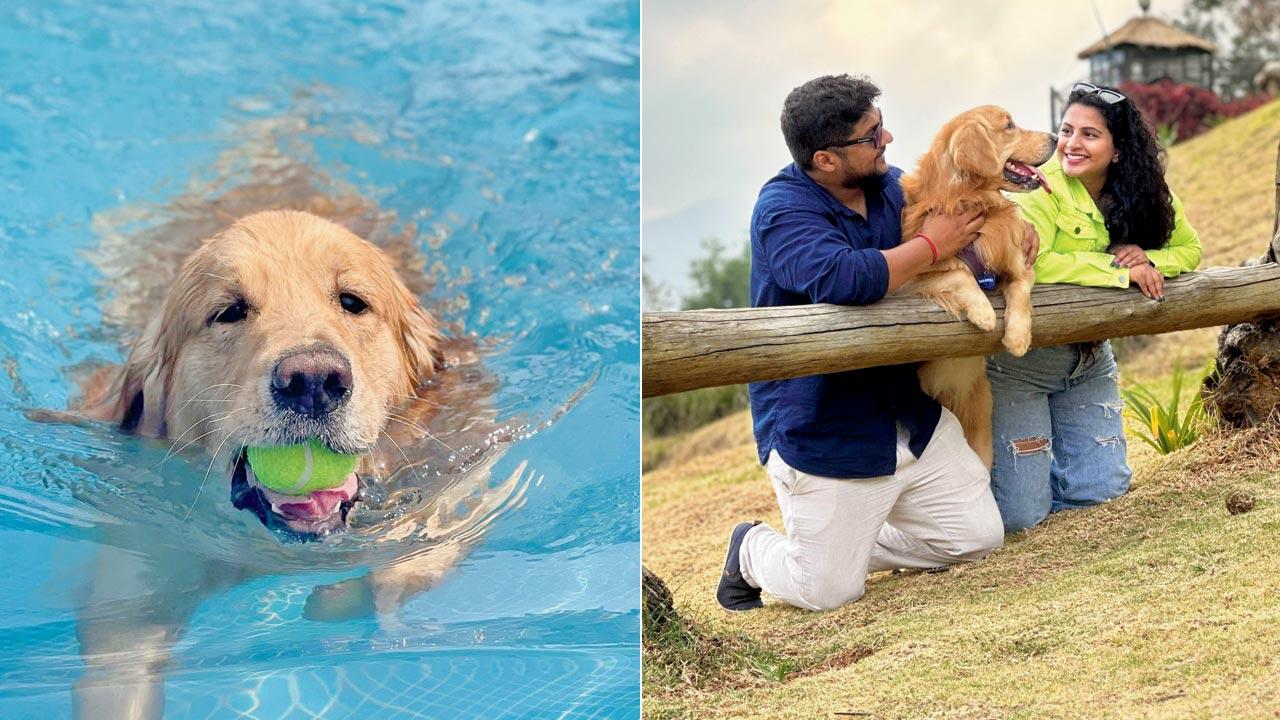 The content on Murphy's account focuses on travelling; (right) Murphy with Vindhya Peethambaran and Rohan Shrivastava
"We started Murphy's account two months after we brought him home during the pandemic with an intention of documenting and sharing all our fun and travel stories," Vindhya Peethambaran, pet parent of two-year-old golden retriever Murphy or Maffu — as they call him — shares. With 112 K followers, this former resident of Powai is among the very few travel influencers in his species. Peethambaran, who moved to Bengaluru 10 months ago, mentions that while their busy schedule during the day takes priority, they reserve their weekends to shoot and edit videos. "We get a lot of reactions from people saying Murphy's posts and stories bring a smile to their faces, and that he is like their very own therapy dog. We wish to share the gala time Maffu has while travelling," she mentions.
Log on to @thepawsomelifeofmurphy