Nearly 80 years ago, on this day, the timeless Wonder Woman was born. To celebrate her legacy, we've curated the best themed souvenirs and a vital reading-listening list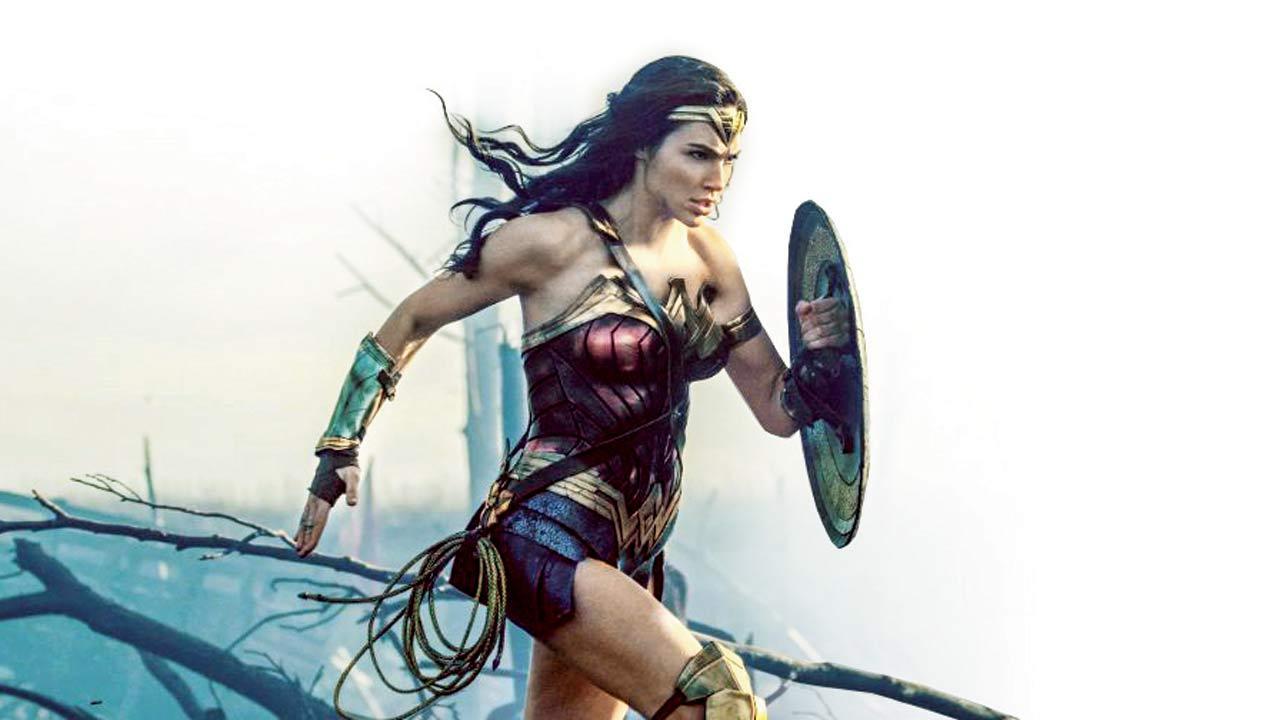 Gal Gadot in a moment from the Wonder Woman series. Pic Courtesy/IMDB.COM
Hold tight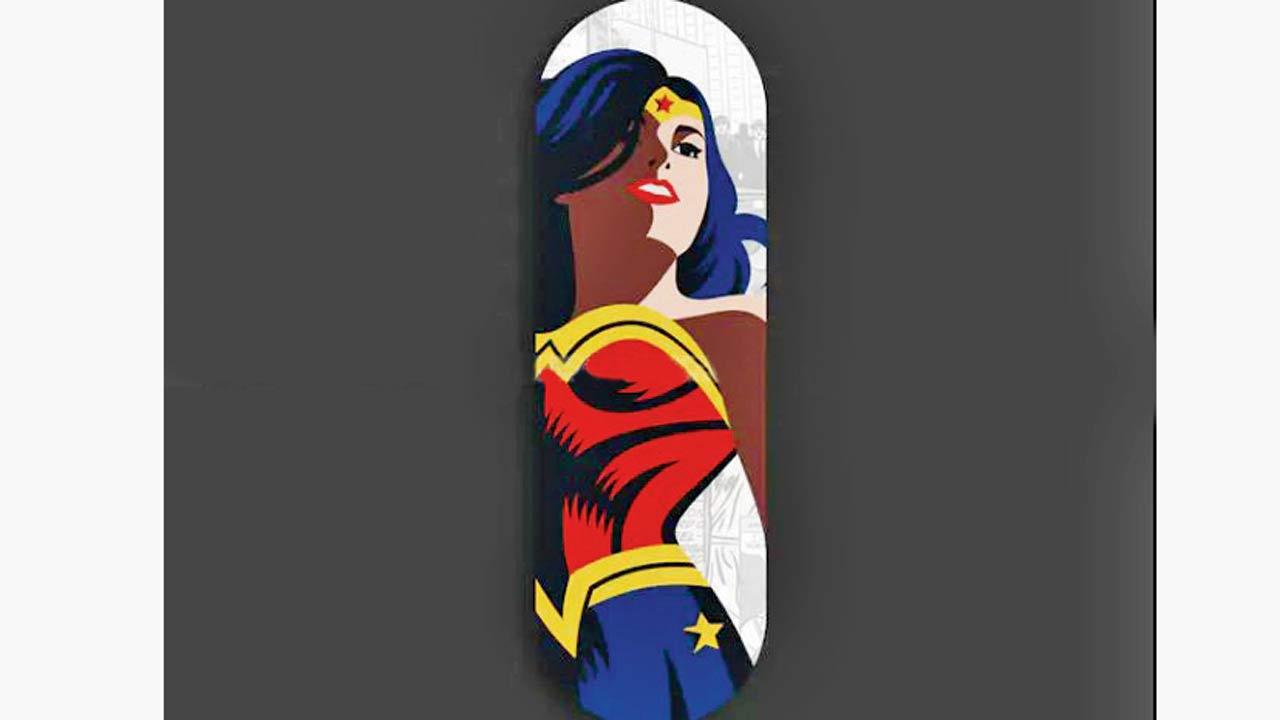 ADVERTISEMENT
Are you someone who can't stay away from their phone even on a moving bus or train? As a fan of the fearless Amazonian, you can use this utility phone gripper to flaunt your taste in comics. Sweaty hands or bumpy ride, your phone stays stylish and safe. And her vibrant costume adds a pop of colour to its steel surface. 
Log on to popitout.in 
Cost Rs 299
Bring it on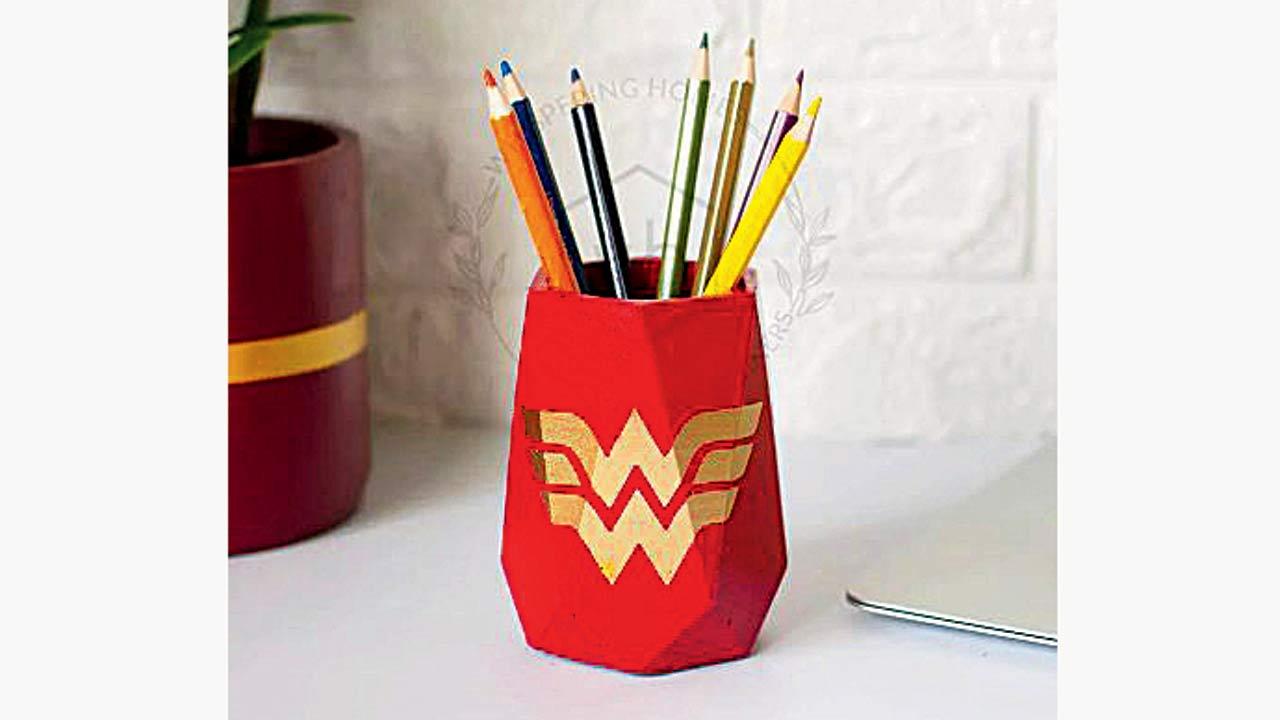 This multi-purpose red holder sports a golden W — the symbol of near invulnerability. It can serve as a pen stand on your desk, encouraging you to take the day on or, can spruce up corners as a toothbrush case, remote stand and make-up brush holder. The product also makes for a versatile gift for that friend, who shares your interest in pop culture.   
Log on to whisperinghomes.com 
Cost Rs649
Print it on a coffee cup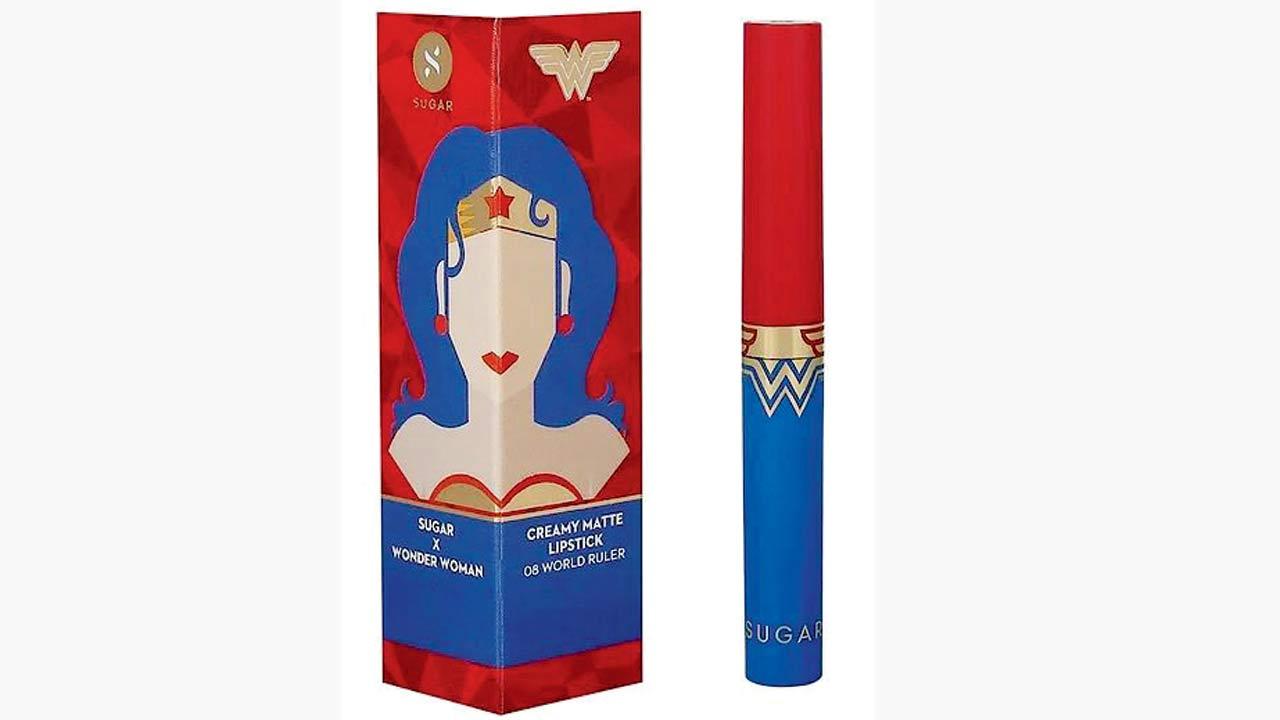 Oh, the joy of wearing a sassy lip colour and leaving an imprint on a coffee cup! Play up your strength, vibe and beauty with a special range by Sugar Cosmetics, and claim your pictures with #wonderwomanlips. The shades are called firezoid, dreamella, gritlaza, bravedo and so on.    
Log on to sugarcosmetics.com
Cost Rs 299
No biting the bullet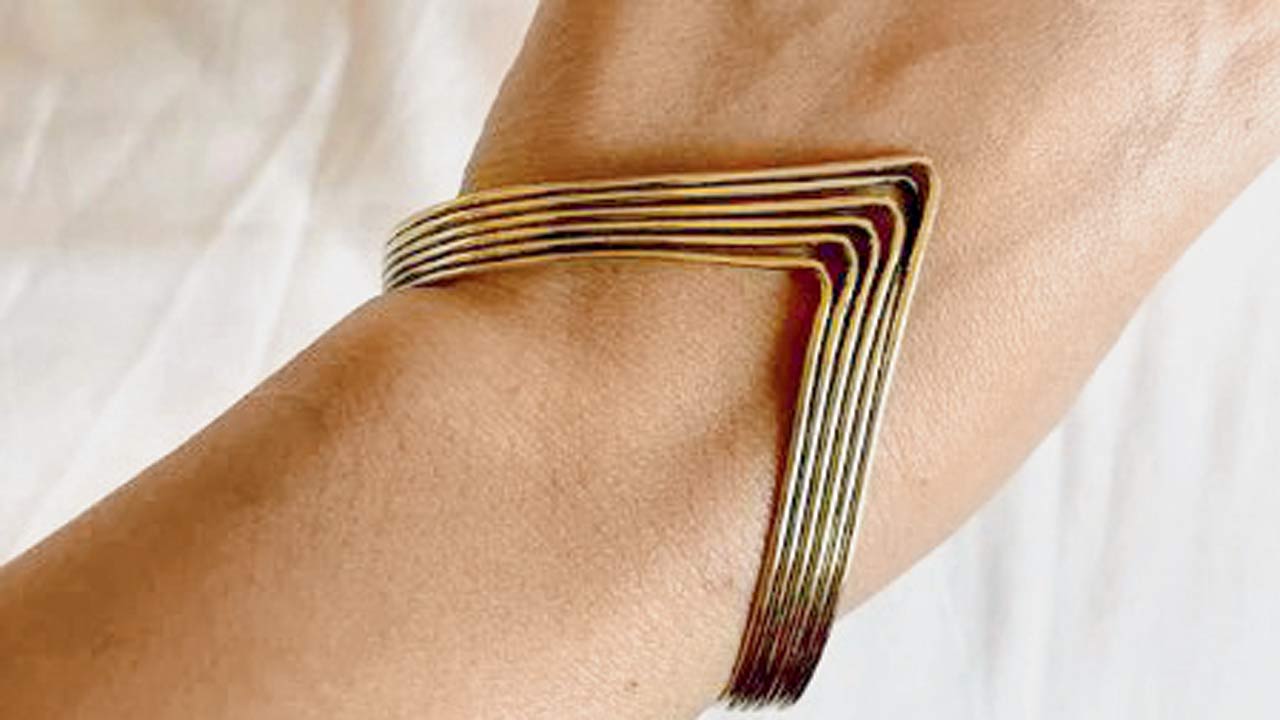 Bad humour and unsolicited advice are no less than projectile weaponry. Fashioned after the character's bracelet that can deflect fire, bullets, arrows, shells and energy blasts, this handcrafted band in brass will pair well with both Indian and western attire.  The wristlet's gold-plated finish makes it the perfect accessory for semi-formal meets.  
Log on to sundariihandmade.com 
Cost Rs 1,590
Bag it for her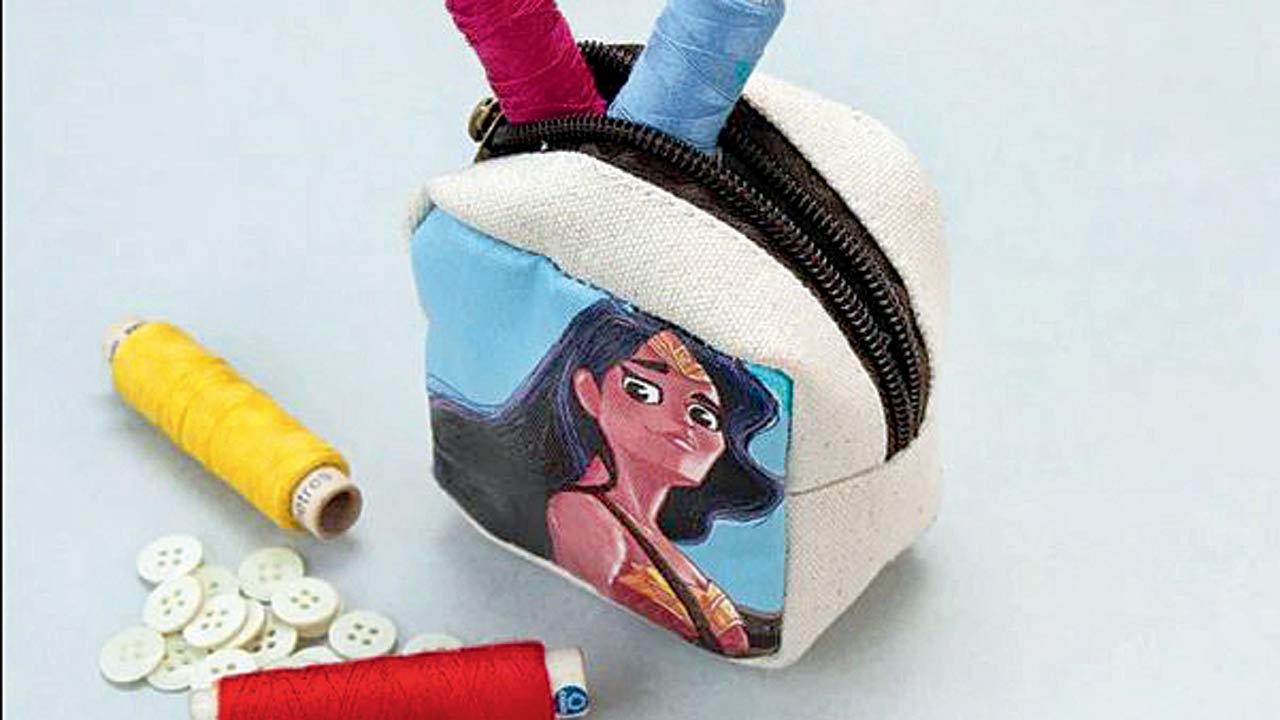 If you are a craft wiz but a messy person, this pouch is for you. Carry your buttons, needles and tiny trinkets in this bag, when on the move. Called the Fight Like a Girl pouch, it can double up as a coin bag, card holder or toiletry kit. The site also features similar frames, coasters and tote bags. 
Log on to livingwaters.co.in 
Cost Rs 250
Sock 'em out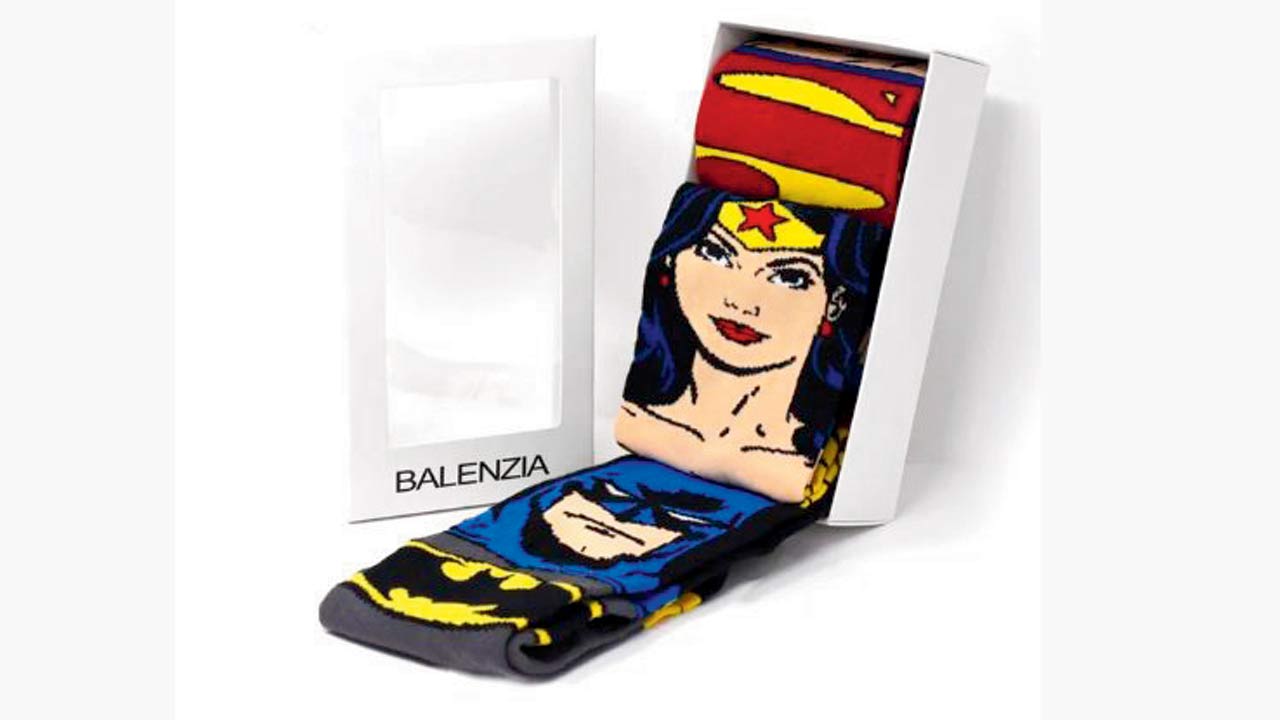 Socks and sandals are back in fashion, and it's time for you to cherry-pick lively and spirited socks for your wardrobe. Start the endeavour with these Justice League socks. They keep you warm and let onlookers know who you are. Find other packs with as many as 15 themed socks on the platform. 
Log on to balenzia.com 
Cost Rs 549
Be fearless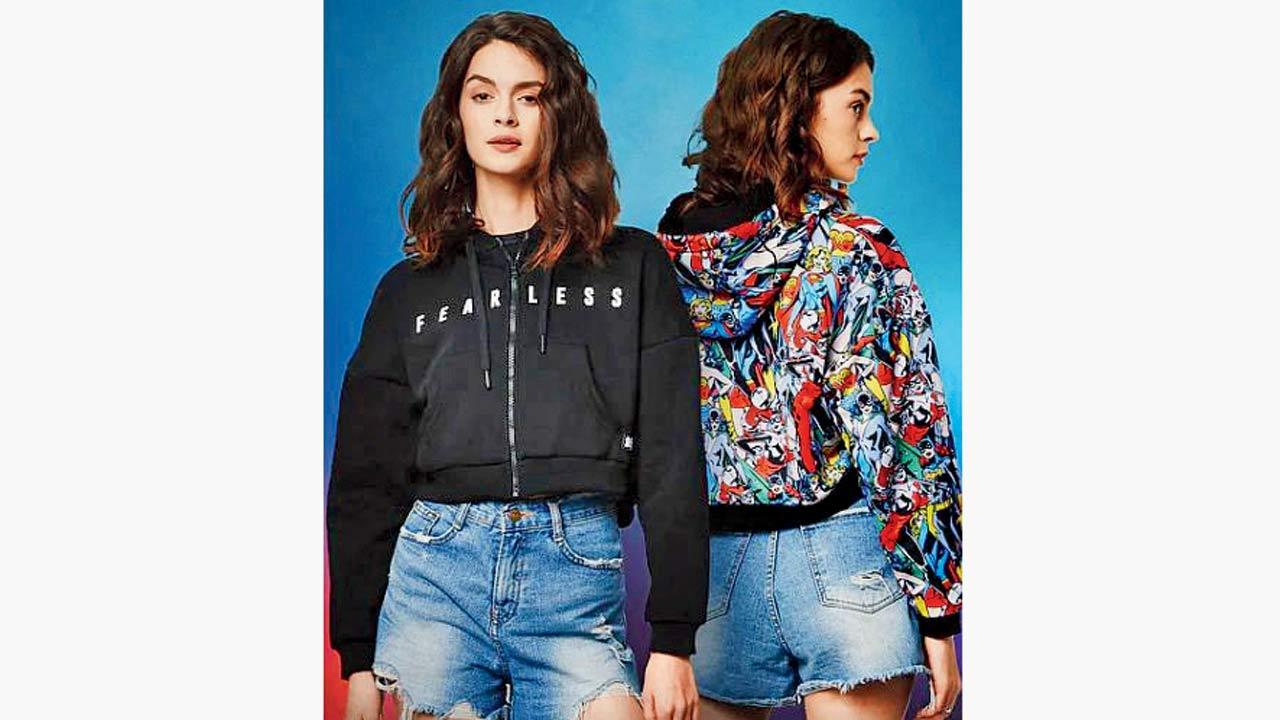 Any reversible garment feels like double bonanza, doesn't it? Here's a hoodie that reads fearless on one side and flaunts a themed collage, featuring the character on the other. Wear the cropped jacket with a pair of jeans or shorts to let people know that none can stop you, and none should!
Log on to thesouledstore.com 
Cost Rs 1,399
Listen closely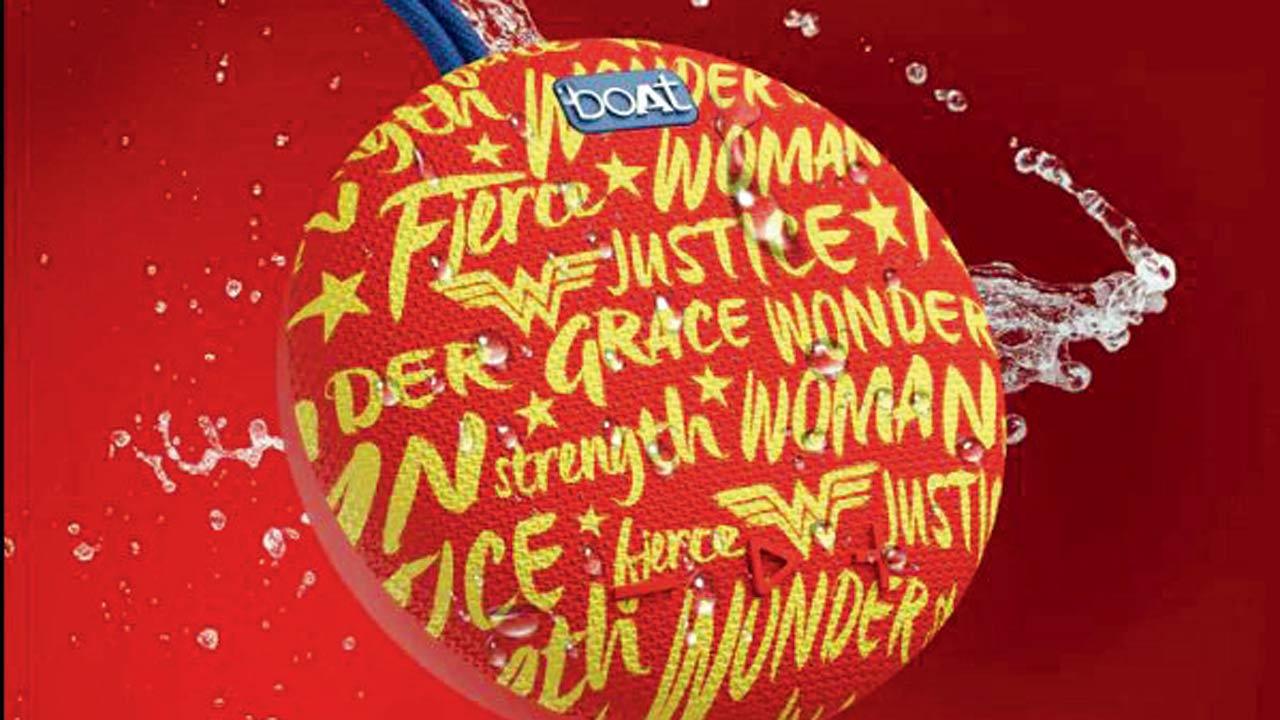 Bluetooth speaker
It's a moment of sheer joy and happiness for fans when their daily merchandise matches their taste in the Arts. Here's a Wonder Woman bluetooth speaker to augment your listening experience with a comic touch. The website also lists wireless earbuds, headphones and watches. 
Log on to boat-lifestyle.com 
Cost Rs 999
Read up
If you are the kind of reader who delves deep into the background and evolution of characters, you should give these titles a chance: 
1. Wonder Woman: A Celebration of 75 years: This is a collection of the heroine's most charming stories. The book includes stories from her first appearance by William Moulton Marston and HG Peter, to her 1960 redesign by Denny O'Neil and Mike Sekowsky, and her present-day adventures by Brian Azzarello and Cliff Chiang. 
2. Wonder Woman by George Pérez: The book introduces readers to the post-crisis Wonder Woman — a modern superhero. She was met with such acclaim that the creator's original commitment was extended to some five odd years. 
3. Wonder Woman: The Hiketeia: Written by Greg Rucka, this graphic novel inspects a plotline where the champion goes up against Batman.
AT The Comic Book Store, Linking Road, Bandra West. 
CALL 9920070516 for pre-orders 
COST Rs 1,200 to Rs 1,500
Listen in
1. Wonder Woman 1984:  The official soundtrack playlist
2. Wondertalks: A commentary podcast
3. Satin Tights: By Ray Caspio and Paul K Bisson 
LOG ON TO spotify.com