Catch chef Christopher Fernandes, one of India's finest pit-masters, grill up scrumptious fare in Alibaug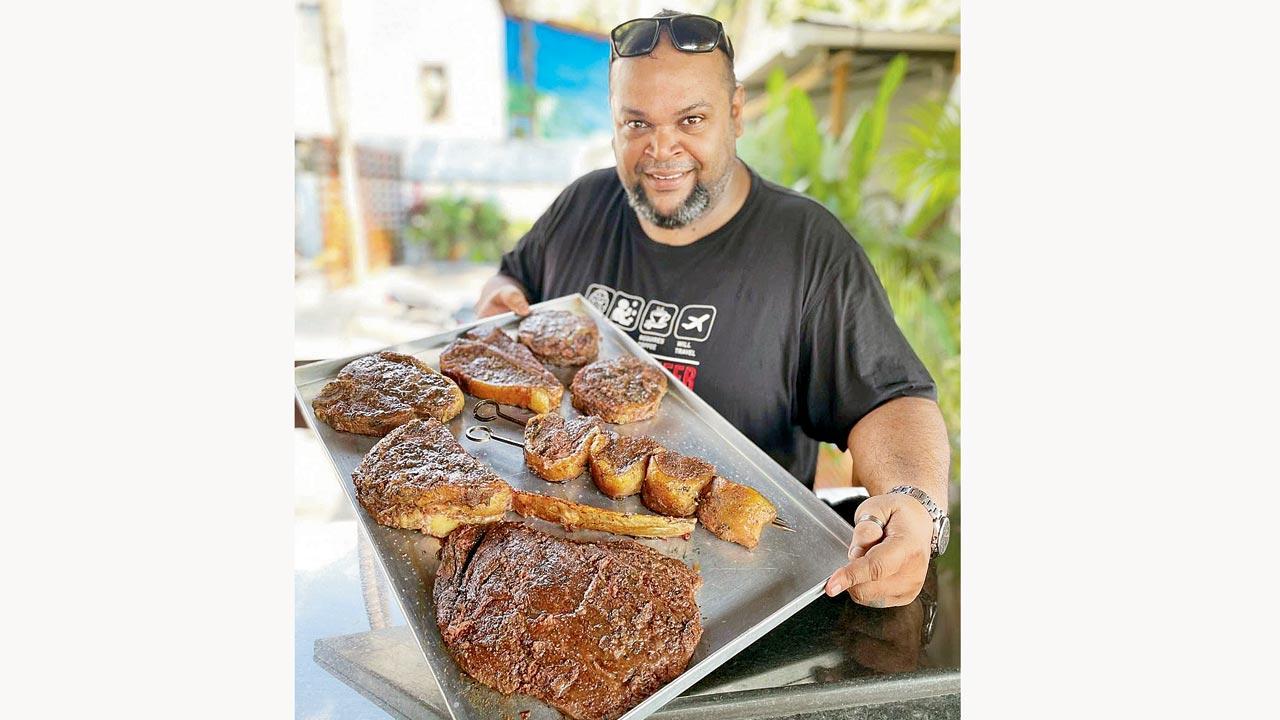 Fernandes prepares the meats for barbecue. Pic Courtesy/Instagram
It's hard to miss a whiff of char-grilled meat waft through the air even from a distance. Displaying the sensory extravagance of roasted meats and vegetables, chef Christopher Fernandes — who helms Cravings by Chris in Goa — will heat things up at The Table Farm in Alibaug. The day entails a smoked meal paired with cocktails by Pistola Agave. The menu will include churrasco-style tomahawk rack, drunked suckling pig, whole roast chipotle and honey chicken, charred corn salad, mushrooms in miso butter, among other dishes.  
What can attendees expect from the cookout?
We are doing a live open-fire cookout. The setting will comprise wood fire and charcoal with different kinds of meat and vegetables lined along the raised platform. People can witness the cooking process while they wait for brunch.
ADVERTISEMENT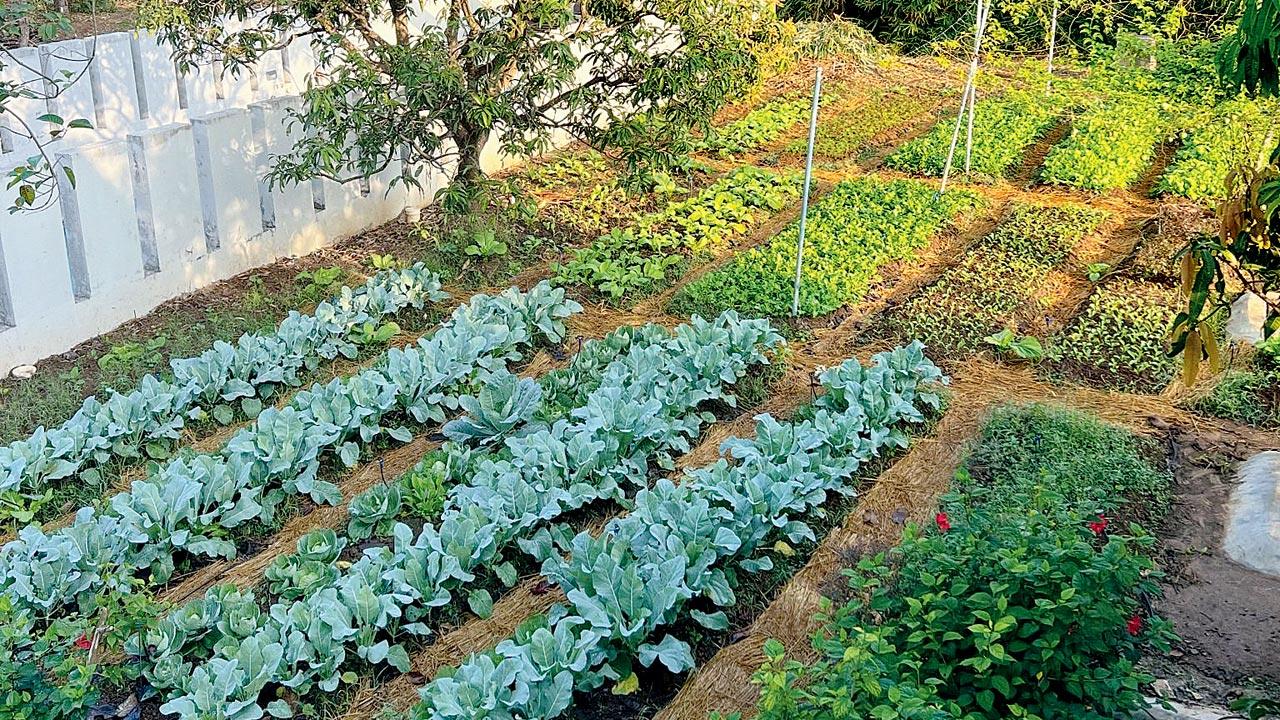 The farm at Alibaug will provide fruits and vegetables for roasting
What factors does one need to be mindful of while cooking on an open fire?
It all depends on fire control. One must understand that the final dish is dependent on varied contributing elements such as fire, temperature and wind. Cooking outdoors is difficult as you can't regulate the intensity of the flame from medium to low at will. The shape and portion of your meat, its texture and knowledge about whether the meat cooks easily or takes time add up to the end result. I believe cooking on an open fire requires passion and years 
of experience. 
How does nature lend itself to such an experience?
It's a vital part of the experience. For instance, for this event, we will be procuring fruits and vegetables that grow in the farm. So, it's not just about the smoked and grilled food, but also about the exercise of sourcing them. 
Which meat and vegetarian ingredient do you enjoy smoking the most?
Pork and pineapple. Pork is fatty and fetches great results when slow-cooked. Pineapple and carrots have sugars and their flavours heighten through caramelisation when they come in contact with fire. We have that combination on the menu as well.
ON February 18 and 19 
AT 11 am to 3 pm LOG ON 
TO foodmatters.in 
COST Rs 4,000 (non-veg); Rs 3,000 (veg)