Forgotten treasures and curious finds vie for elbow room at Chor Bazaar's Friday dawn market. Here's what happened when we entered this fantasy land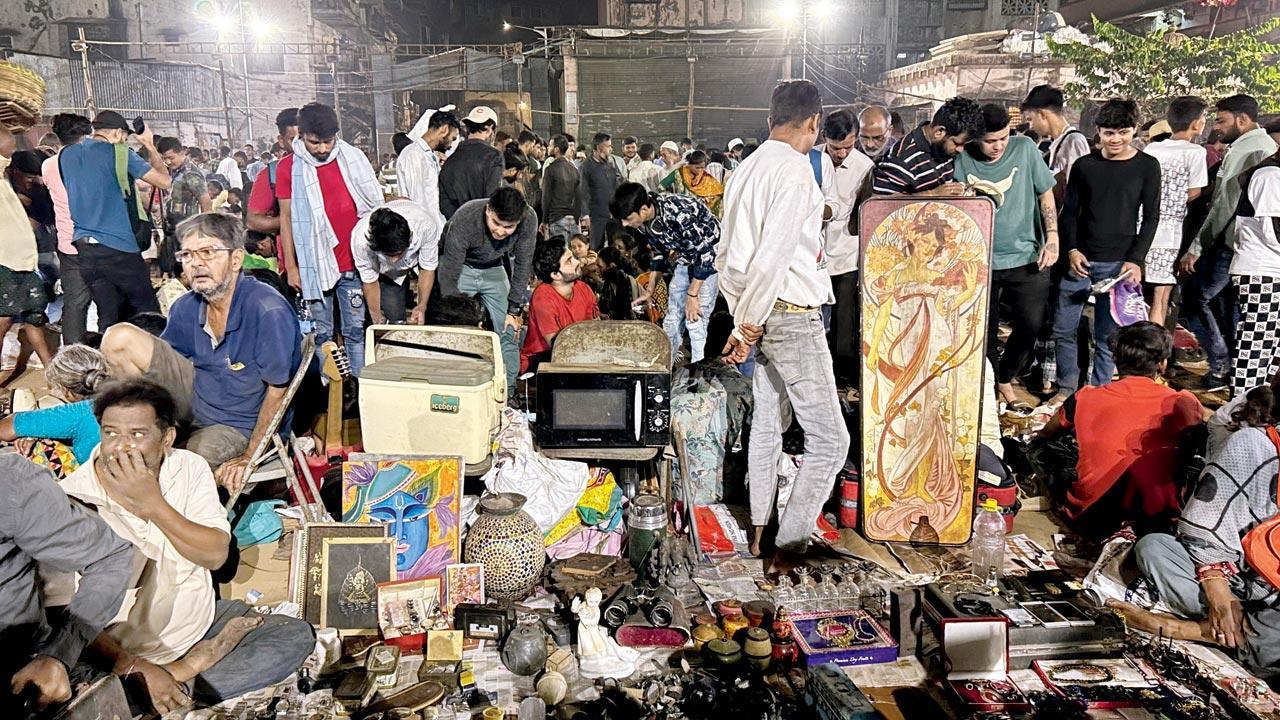 Market at cricket ground
Isn't it ironic that the city of dreams is also a city that never sleeps? The way to dream here is to stay awake. And to witness this in practice, we decide to visit a market infamously known for its 'chori ka maal'. They say that if you look hard enough, you will find belongings here from years ago that got mysteriously lost or stolen.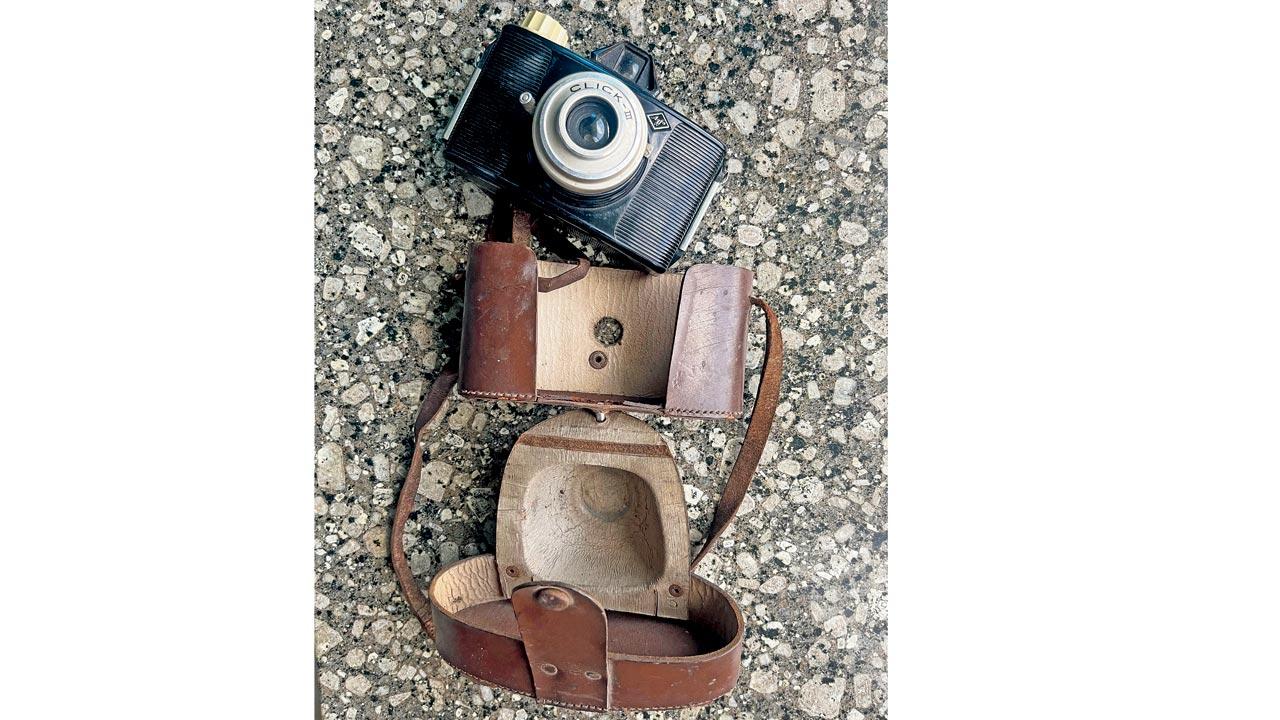 Vintage camera
ADVERTISEMENT
It's 5 am; there is pitch darkness outside as we tread into the buzzing lanes of Kamathipura. Chor Bazaar's Friday night/dawn market is a relatively new set-up. Here, close to 100 hawkers find a seat along either side of the road, with their products spread out for display. Within a few hours, not long after the sun is out, the market will have disappeared, leaving little to no proof of ever having existed. Thus, despite its location nearly 23 km from Andheri, it is locally referred to as 'Andheri Bazaar' or dark market.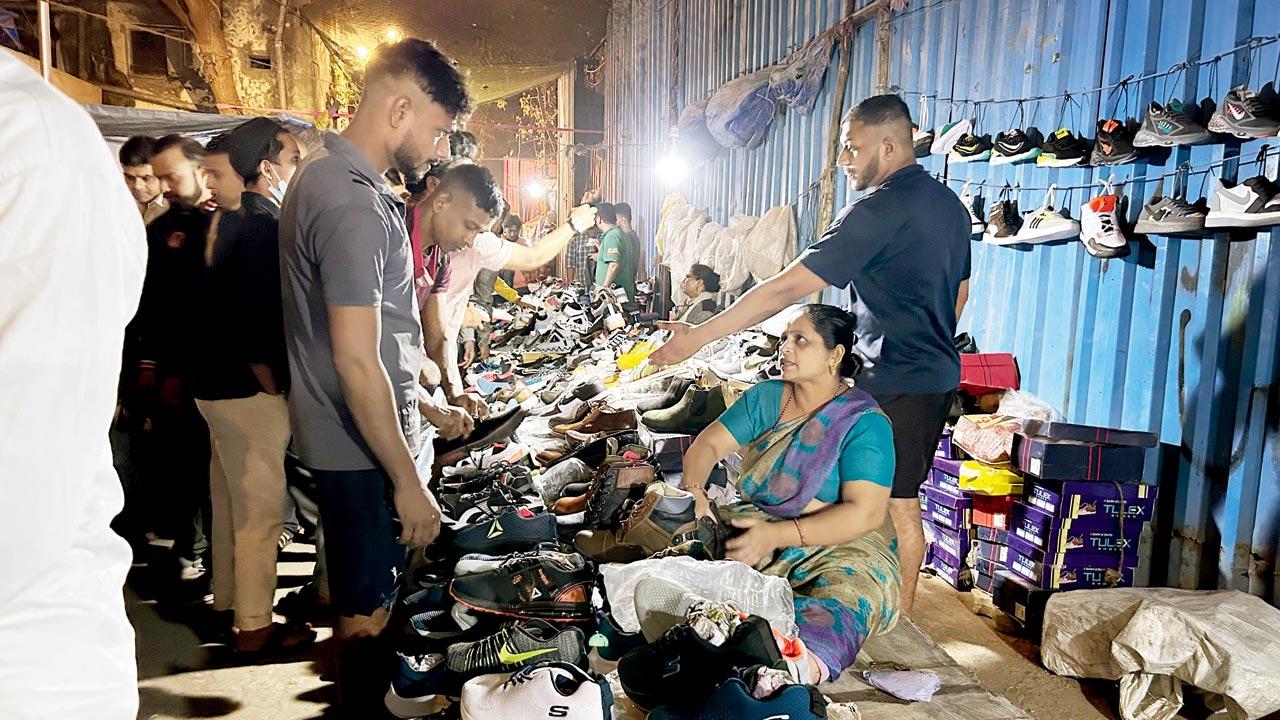 Dedh Gully
We head towards Dalal Estate first. This is where the main party is. In the popular shoe-selling lane called Dedh Gully, scores of people join the already crammed up narrow lane. Here, trendy sneakers, formal shoes and flip flops and sliders for daily wear are on display. The shiny, plastic-like models of Nike Air Jordan available with every hawker catch our eye. When we inquire about the price, we learn that they're selling Air Jordan 1 Retro High COJP Midnight Navy for R1,500; it's current market price is over Rs 30,000.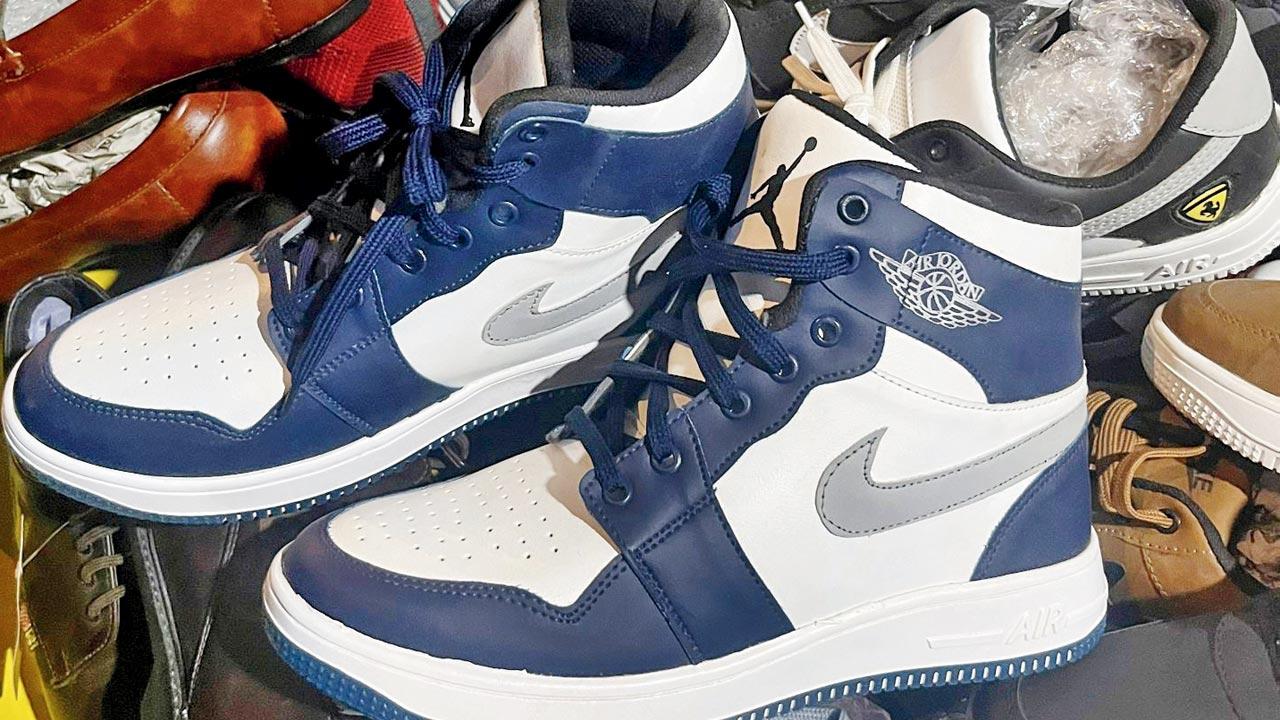 Air Jordan COJP
"Do not settle for a price that is at least 60 per cent lower than the quote," is the advice we get from a college student who has come all the way from Vashi. "They were quoting this at R600," he points at the worn-out Puma sliders that he is wearing, "I bought it for R200," he beams. Just for the sake of it, we invoke our Marwari bargaining skills, and make the seller agree to sell us the Air Jordan for Rs 600.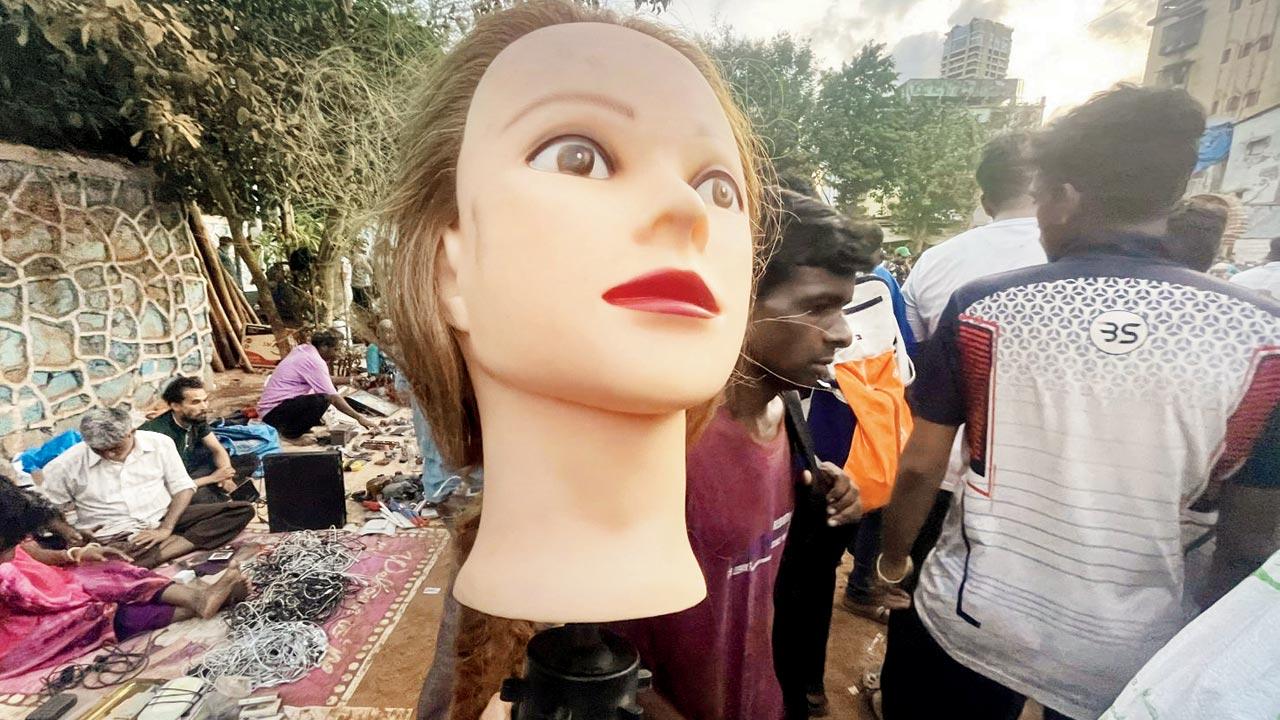 Mannequin head for make-up trials. Pics/Atul Kamble and Devanshi Doshi
After quite a bit of negotiation through the crowd, we head to the next popular market set-up in these bylanes. On the cricket ground located in the 12th lane of Kamathipura, there's another set-up by bhangaarwaalas. Here, unlike in Dedh Gully, they don't stick to selling a particular product. You will find old coins and currency notes, clothes, watches, shoes, DVDs, mobile phones, random used diaries, photo frames, antique lamps and showpieces, and even second-hand novels.
We spot a child nudging his father, trying to convince him to buy an old guitar. The jagged strings of the instrument are broken. A man right beside him from Borivali is sifting through a stack of vinyl records. He comes here once or twice a year and has never returned without having found a bunch of rare classics. Another man is carrying the head of a mannequin in his hand. He purchased it as a gift for his sister to practice her make-up artistry skills.  "She owns a beauty parlour. It's not a bad deal for just R100." We nod in agreement.
Our companion finds his interest in a vintage camera. We head nearby to inspect what could be the world's smallest bookstore, with just four books on sale. A young teen is running it by herself. We decide to buy a used book with markings and notes all over it for R20. We think it is cool to carry home a piece owned by a stranger, carrying remnants of his/her mood and thoughts.
When we look around, we realise that everything being sold here was once owned by someone else. And even if they're not here anymore, they are survived by their belongings in the hands of another stranger. While the things here symbolise probable broken dreams and lost memories, they also symbolise the start of something new. As the adage goes, life must go on.
On Fridays; 4.30 am onwards 
At Chor Bazaar, near Akbar Peerbhoy College, Dalal Estate, Kamathipura.
The Guide's top four finds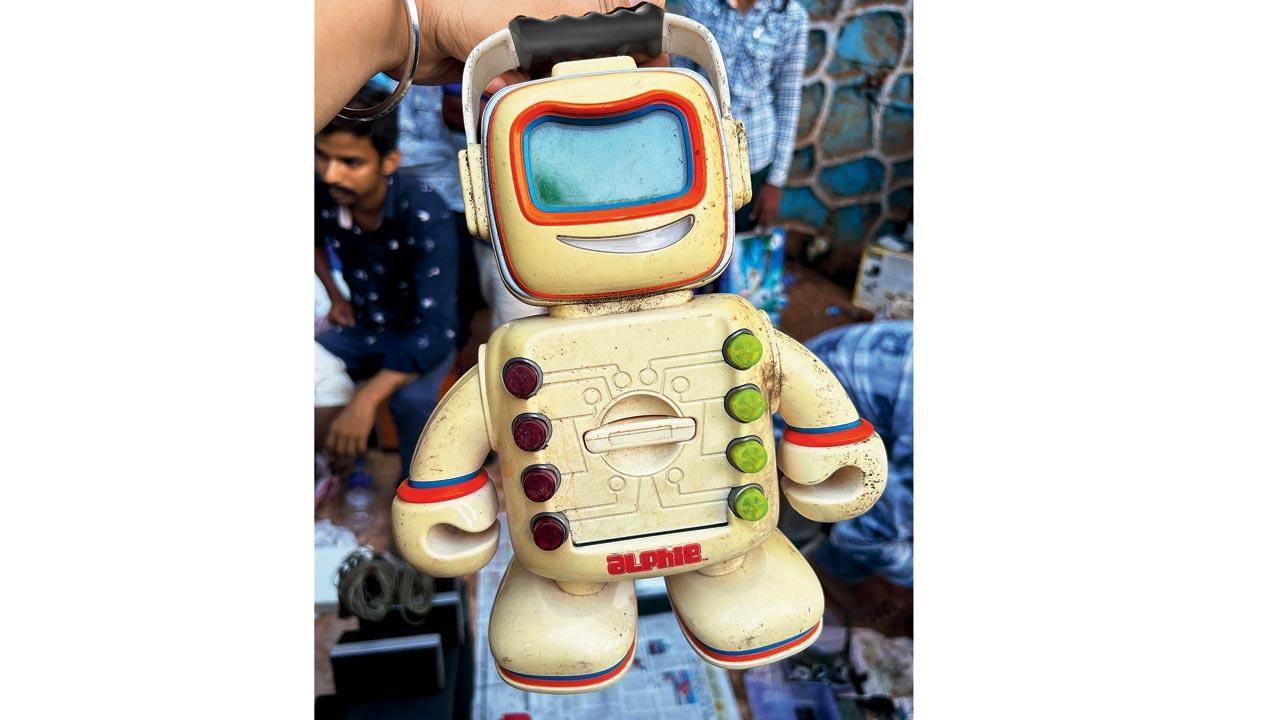 Alphie the robot: Travel back to your childhood with this robot that functions as a DVD player.
cost Rs 500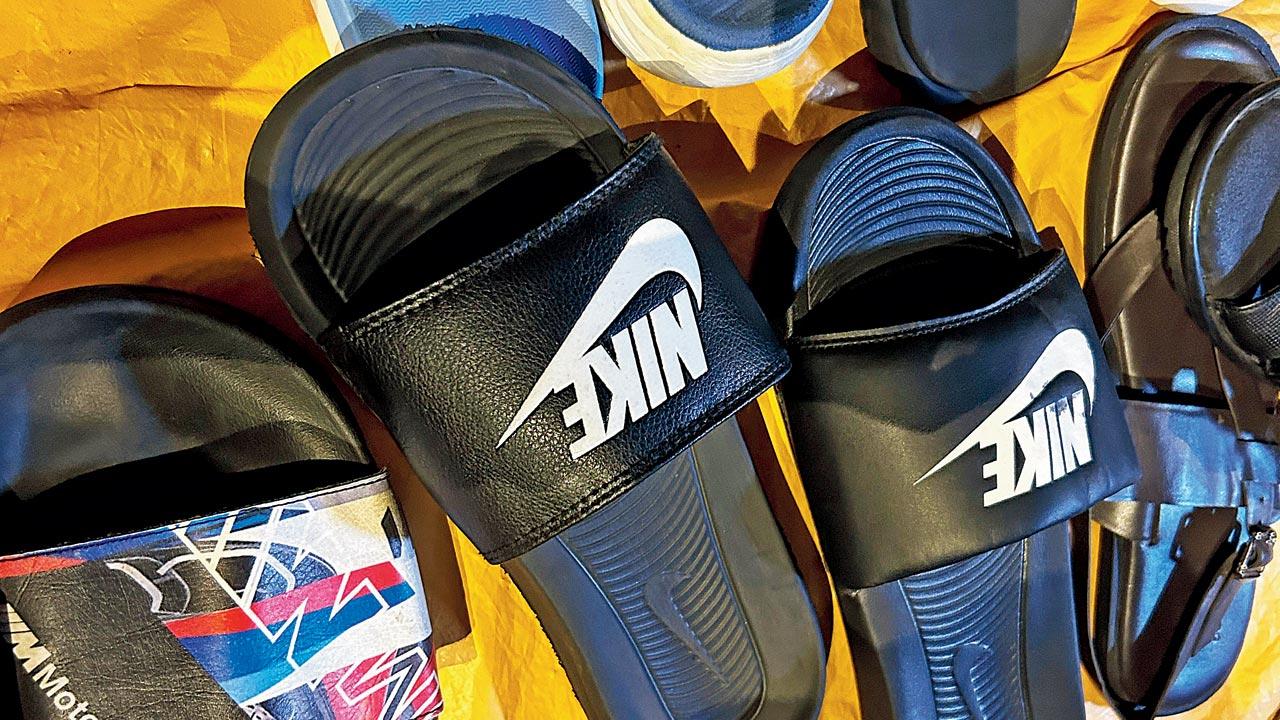 Nike flip flop: A first copy, these plain black flip flops are comfortable and are identical to the original. 
cost Rs 650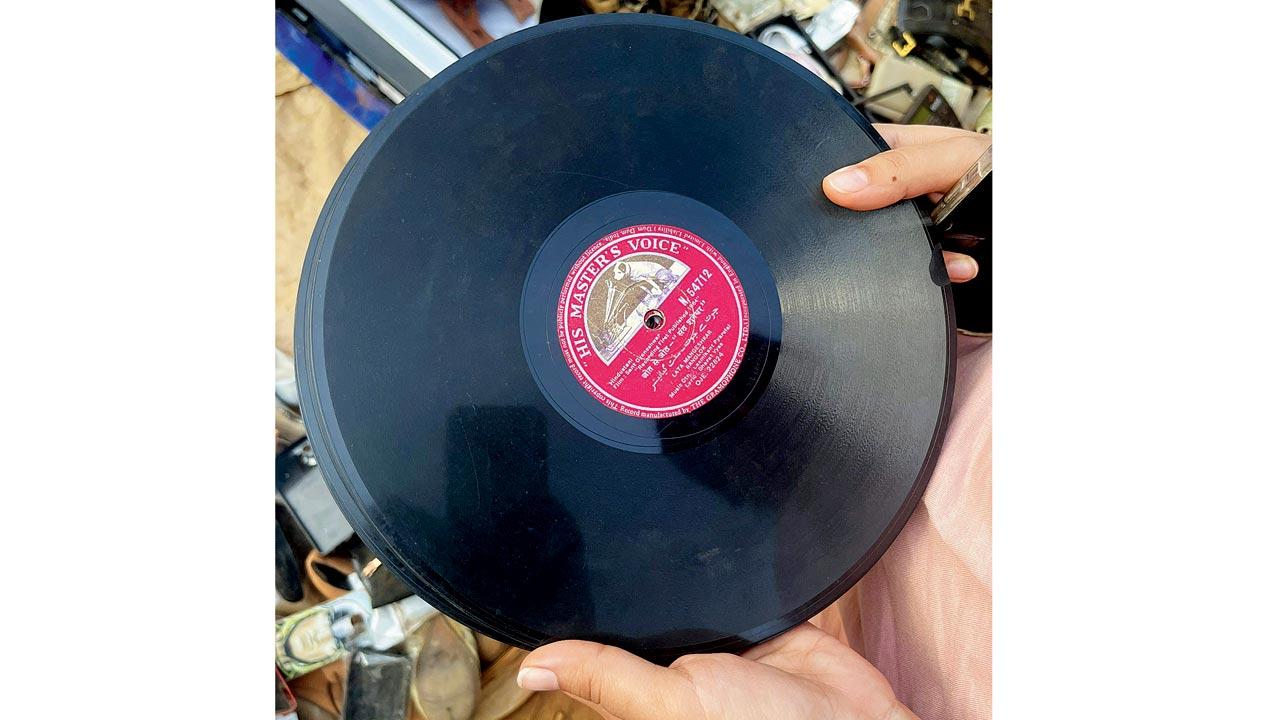 Vinyl discs: These discs come in a pack of 37 with classic Bollywood songs by icons like Lata Mangeshkar from the 1970s and '80s.
Cost Rs 3,000 (for 37)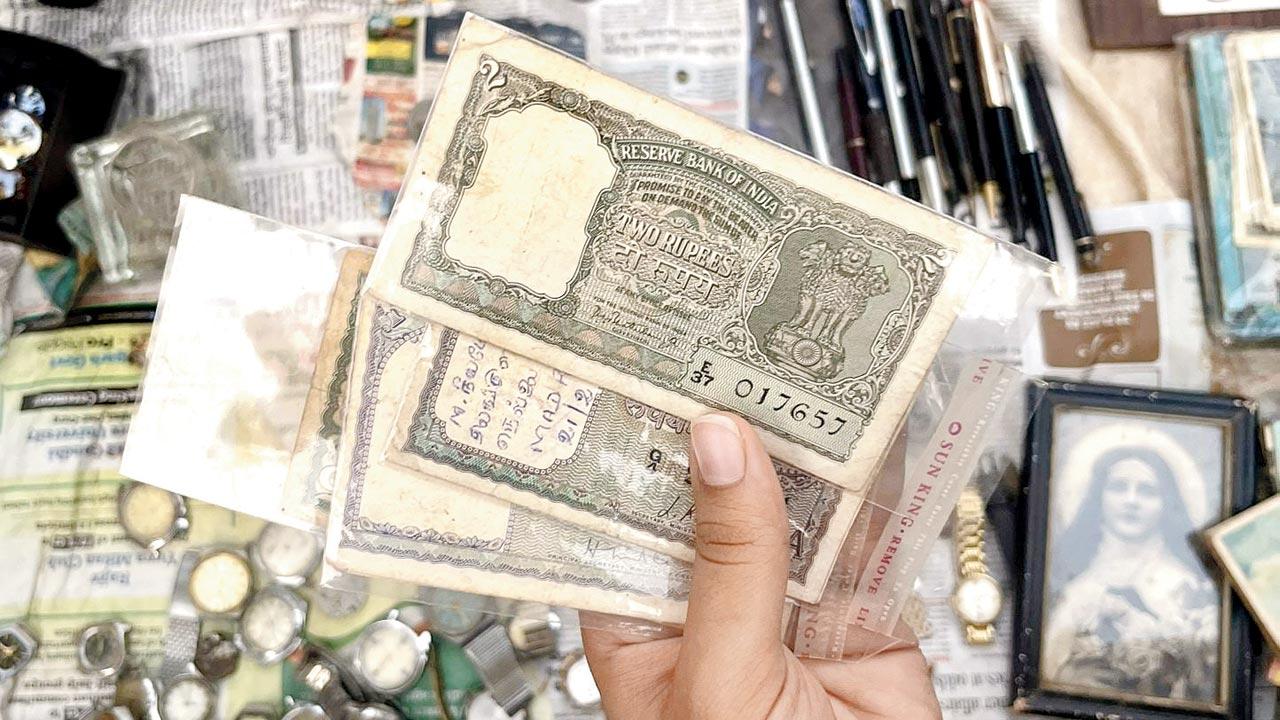 Two rupee notes: This olive green note from the 1960s is a treasure for old currency collectors.
Cost Rs 1,500