A new documentary sheds comprehensive light on the rise and rise of an indigenous brand of hip-hop in Mumbai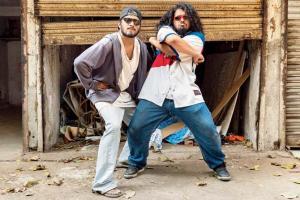 A duo from a recent hip-hop crew, Gari-B. Pic/Naman Saraiya
It's not DIVINE. It's not Naezy either. The two of them are undoubtedly instrumental in giving mainstream credence to gully rap, a term that denotes the rhyming style that first emanated from the alleyways of Dharavi and Mahim. But the story of hip-hop in the city begins with crews like Dopeadelicz - they imbibed their immediate surroundings and native lingo to produce indigenous content, while at the same time appropriating Snoop Dogg, 50 Cent and ilk. And this was even before the calendar had turned to 2010.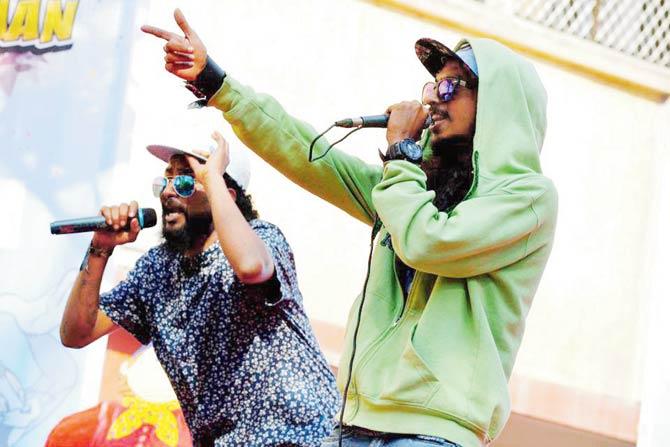 Dopeadelicz in performance
But let's be clear about the term "hip-hop" first. Yes, it's a genre of music. More than that though, it's a lifestyle that its practitioners embody, which finds a voice not just in the tracks they create, but also in the street-style clothes they wear and we-don't-give-a-rat's-a**-about-the-authorities swagger they carry. Take the example of Legalize It. It's a track that Dopeadelicz released a video for in 2012 to announce their arrival in the scene. And part of the lyrics are, "So I'm dopin'/ And I don't sniff cocaine/ THC is much safer than nicotine." Clearly, it was meant partly to cock a snook at the Mumbai Police (the video, too, involves a cop chase where a "pandu" falls face first on the ground while the crew members give him the slip).

DIVINE at a show
"But it was a song we made in 2014 that made us understand how influential rapping in Marathi can be, because of the way it went viral among the community. It's called Ai Shapath Saheb, and deals with a policeman hauling a pot smoker up on the streets. There have in fact been times in real life when some guys have rapped the lyrics before constables and been let off for exactly what the song addresses - getting caught for smoking weed," says Karan Amin, who manages Dopeadelicz and is part of a panel discussion this weekend on the rise of gully rap, which will follow a screening of Kya Bolta Bantai, a new documentary directed by Naman Saraiya that traces the roots of the city's hip-hop evolution.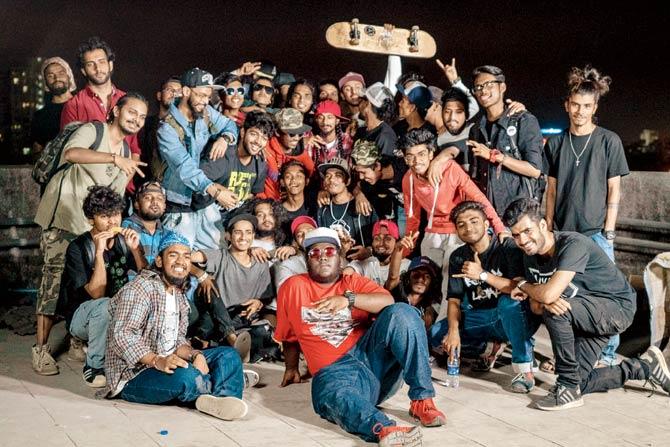 Dharavi's crews come together for a photo. Pic/Naman Saraiya
Staying with 2014, it was also the year that corporate entities first discovered DIVINE and Naezy, and things were never the same again. DIVINE had actually been one of the earlier contemporaries of Dopeadelicz, as part of a different crew called Mumbai's Finest. But then, he collaborated individually with Naezy for a track named Mere Gully Mein. And the game changed almost immediately. "I would say that one of the pivotal points [in the rise of Indian hip-hop] was when DIVINE and Naezy were opening for Broda V [a Bengaluru-based rapper] for a show in the city. Broda V was signed on to Sony Music at the time, and there were some executives from the label at the gig," Saraiya tells us, adding that when these suits saw the frenzy around them as the duo performed their breakthrough track, they realised that they had hit the sort of hip-hop jackpot that would give their profits a fillip.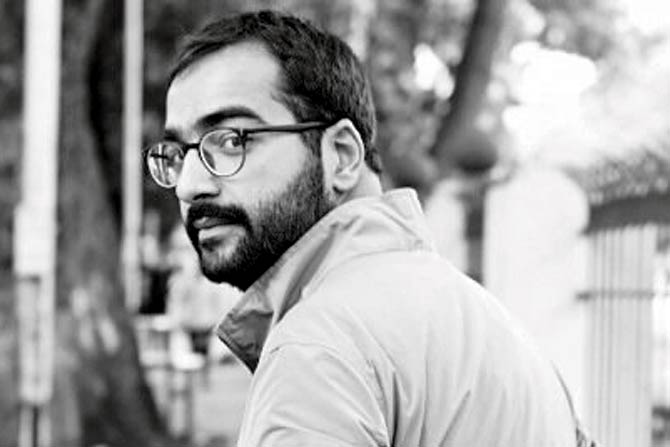 Naman Saraiya. Pic/Keegan Crasto
Now, things have come to a place where even Bollywood - that ultimate barometer of mainstream culture in the country - is co-opting gully rap to suit its purpose. Dopeadelicz were part of the recent Rajinikanth starrer Kaala, based in the slums of Dharavi. And early next year, Zoya Akhtar will release Gully Boy, a film that revolves entirely on the rise and rise of hip-hop in Mumbai. What does that mean for the evolution of the genre in this country? "People say that 2018 was the year that hip-hop found serious legitimacy in India. I'd say wait for 2019," Saraiya suggests.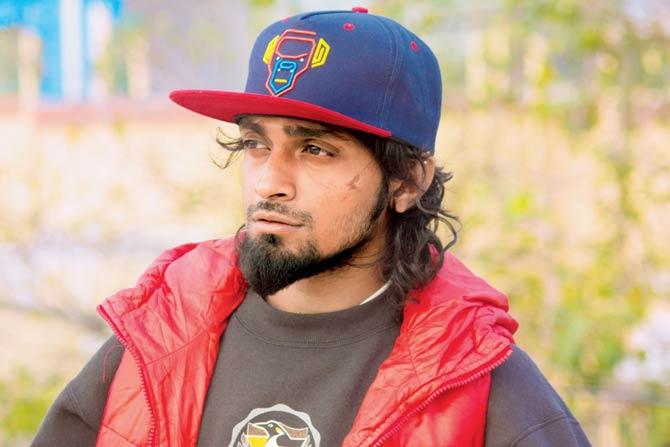 Karan Amin
But amidst that note of anticipation, he also adds a word of caution. Hip-hop, let's never forget, is a lifestyle. And the allure of corporate riches can sully the very ethos on which it was built. So, it needs the right sort of hand-holding. "We need the right producers to work in tandem with the rappers to create a truly international feel," he says, meaning, in other words, that the world is out there. And for Mumbai's rappers to find their place under the sun, it's time they started thinking beyond their gullies.
ON: July 6, 5.30 pm
AT: Godrej India Culture Lab, Pirojshanagar, Vikhroli East.
CALL: 25188010