The accused allegedly assaulted victim for not giving him space at busy Vakola signal; started car even as half of victim's body was inside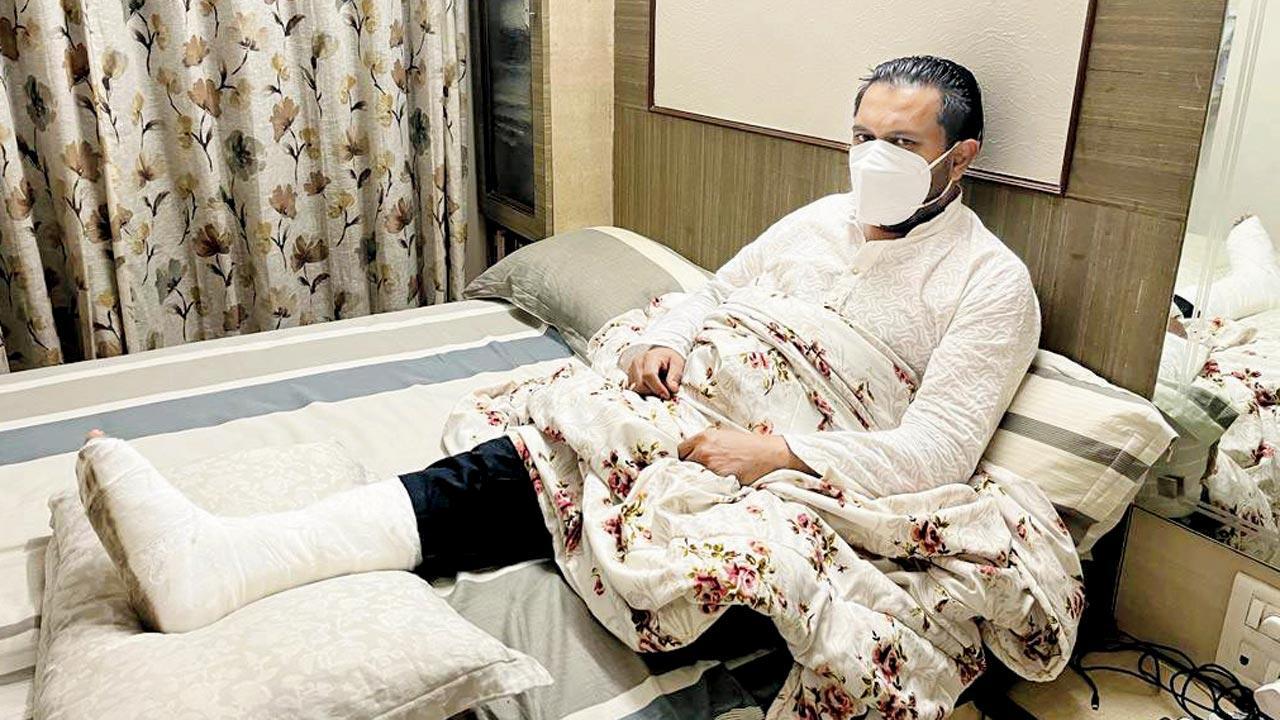 Rushabh Jaykant Shah fractured his leg and got injuries on his hand in the incident
In a road rage incident, a 41-year-old businessman, half of his body dangling from the window, was dragged over two kilometres at Vile Parle, after a fight took place between the victim and the accused on Thursday night. Following a complaint by the businessman, who has fractured his leg, apart from injuries on hand, the Vile Parle police have registered a case. No arrest has been made so far. 
The victim, Rushabh Jaykant Shah, a resident of Goregaon West, told mid-day, "The incident took place on Western Express Highway near Santacruz around 10 pm on Thursday when I was returning home from BKC. There was heavy traffic at Vakola signal. I saw an open space ahead and moved my car there. Meanwhile, another car was also trying to get to the spot from the right side, but could not. The driver then followed me and told me to take my car to the side. When I complied, he started abusing me. When I tried to reason with him, he did not listen and threatened me saying he was from some social anti-crime team."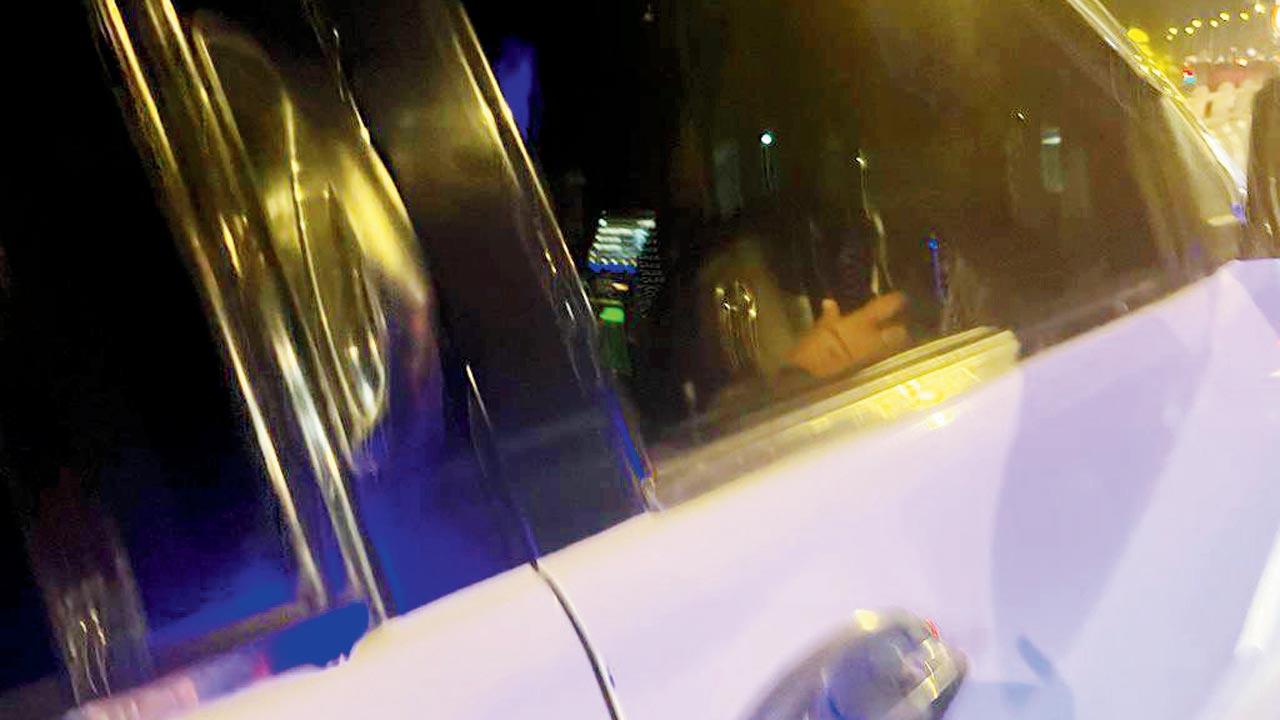 The accused in his car
"I had neither hit his car nor blocked the road, but he started assaulting me. As the situation was escalating, I said I would approach the police and took a photo of the number plate of his car. But when I tried to take his photo, he snatched my phone. When I leaned in to get my phone back, he started the car even as half of my body was outside. I requested him to stop the car repeatedly but he dragged me for around 2 kilometres till Vile Parle airport. Meanwhile, he deleted the photos from my phone, threw it outside and then pushed me on the road," he added. 
Shah then took an auto to Santacruz where his car was and called the police helpline. His friends also came to the spot and took him to RN Cooper Hospital where he got treatment for the fractured leg and other injuries. Shah went to the police station the next day to file a complaint.
The police identified  the driver as Ravi Vijay Jhaveri and called him for questioning. He was later released. 
"Cops should arrest him. I could have lost my leg or even died. I will not be able to work for 3 weeks due to injuries," Shah said, adding that the police officers also found that the insurance of the accused's car had expired in 2020. 
An officer from Vile Parle police station said, "We are investigating the matter and are checking CCTV footage from the area. We have registered a case under sections 336 (rash or negligent act) and 504 (intentional insult) of the IPC and will take action."