On Saturday, a customer allegedly attacked a security guard who was overseeing a cash van at a bank's ATM kiosk in Vasai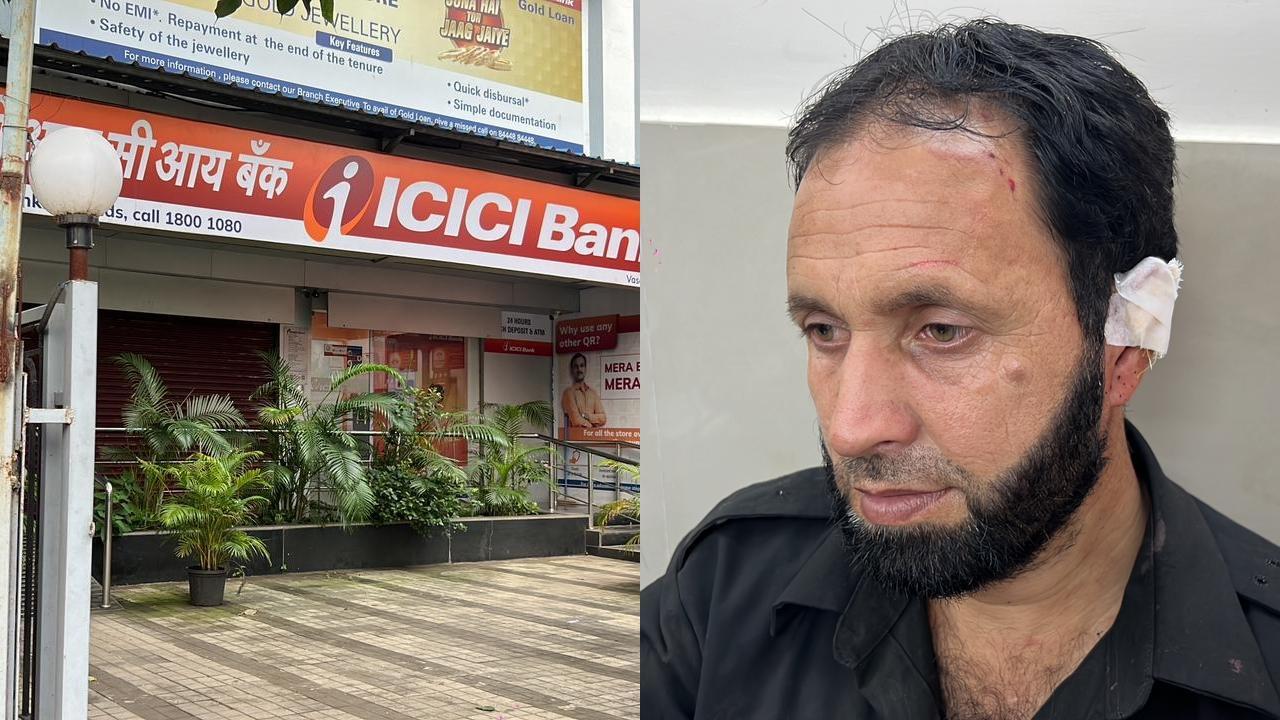 ATM of the bank on Ambari Road where the incident took place (L) and Bagul Hussain, the security guard (R) (Photo/Hanif Patel)
Listen to this article
Customer attacks security guard for restricting entry into ATM kiosk
x
On Saturday, a customer allegedly attacked a security guard who was overseeing a cash van at a bank's ATM kiosk in Vasai.
The incident occurred around 5:30 pm near a reputable bank's ATM on Ambari Road. The Manikpur police station is in the process of filing a First Information Report (FIR) against the accused customer.
ADVERTISEMENT
"A customer allegedly assaulted a guard responsible for overseeing a cash van during a cash uploading operation into the ATM machine," stated a police officer from the Manikpur police station.
The customer identified as Rakesh Pal, believed to be in his 40s, reportedly insisted on entering the ATM premises while the cash was being loaded into the ATM machine. Bagul Hussain, the security guard for the cash van, intervened and attempted to prevent Pal from doing so.
However, Pal disregarded Hussain's instructions and, in a fit of anger, assaulted him.
During the altercation, Hussain sustained an injury to his ear when Pal attempted to strike him with a key. Both individuals engaged in a physical dispute.
"We have identified both the victim and the alleged accused. After reviewing all available CCTV footage in the area, we are in the process of formally registering an FIR against Rakesh. Further investigation is currently underway," the police officer said.
"Exciting news! Mid-day is now on WhatsApp Channels

Subscribe today by clicking the link and stay updated with the latest news!"
Click here! Will you take intranasal vaccine as a precautionary dose?