Motorists and passers-by kept avoiding him; Jawahar Nagar police track tempo that knocked him down using CCTV footage, arrest the driver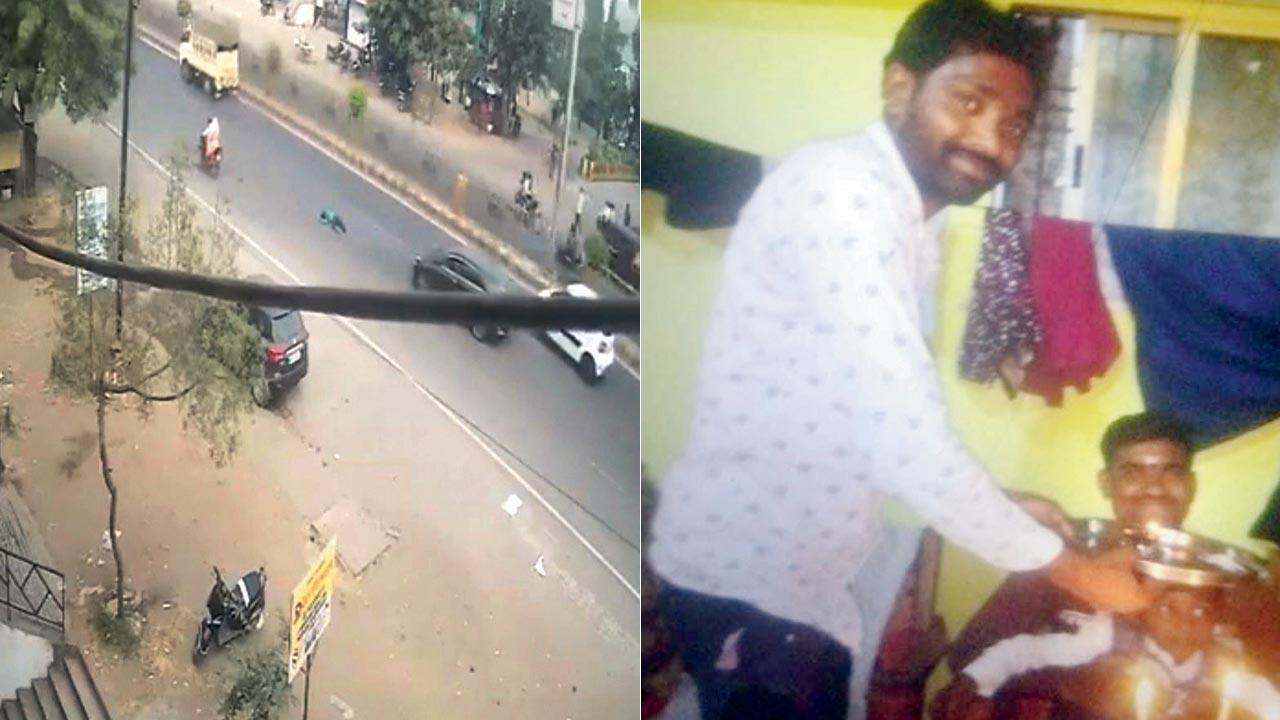 Sunil Kale seen lying on the road after the accident as seen in CCTV footage; Kale (seen here in a family album photo) worked at a tea stall in Aurangabad
The apathy of passers-by cost a 31-year-old tea seller his life here on Saturday morning. Sunil Kale, who was crossing the road with a kettle of tea in his hand, was knocked down by a speeding tempo. An injured Kale kept shouting for help, but neither motorists nor passers-by helped him for nearly 30 minutes. The Jawahar Nagar police have registered a case and arrested the accused.
In a video clip that went viral, Kale is seen crossing the road and knocked down by a speeding tempo. He lies on the road while vehicles and pedestrians pass by him. The incident occurred at Jalana Road near St Francis School at 9.50 am.
"I stayed with my elder brother Sunil and a sister who is visually challenged. He worked at a tea stall while I do daily wage work," said Amol Kale, 28. "On the morning of December 4, I had gone to Jalna in search of work. Around 10.30 am I received a call from my sister saying Sunil had met with an accident and had been taken to Sai Hospital," he added.
Also Read: Mumbai: Thirty-six per cent of beds occupied by measles patients 
When Amol reached the hospital he came to know that Sunil had died. Jawahar Nagar cops had registered an FIR against an unknown motor driver, said Inspector Santosh Patil of Jawahar Nagar police station. 
The cops started tracking the tempo and found its number in a CCTV footage grab and nabbed the accused.
"I was told by doctors that my brother was injured but had someone brought him in time to the hospital he would have been saved," said Amol Kale.
Kale was taken to the hospital only after the owner of the tea stall where he works was told about the accident. He took Kale to the hospital.
"The distance between the accident spot and the hospital is hardly five minutes. Had someone rushed him to the hospital he would have certainly been saved," Inspector Patil said. Will you be changing your home decor this winter?