Civic officials say some are unconfirmed cases; total cases have risen to 432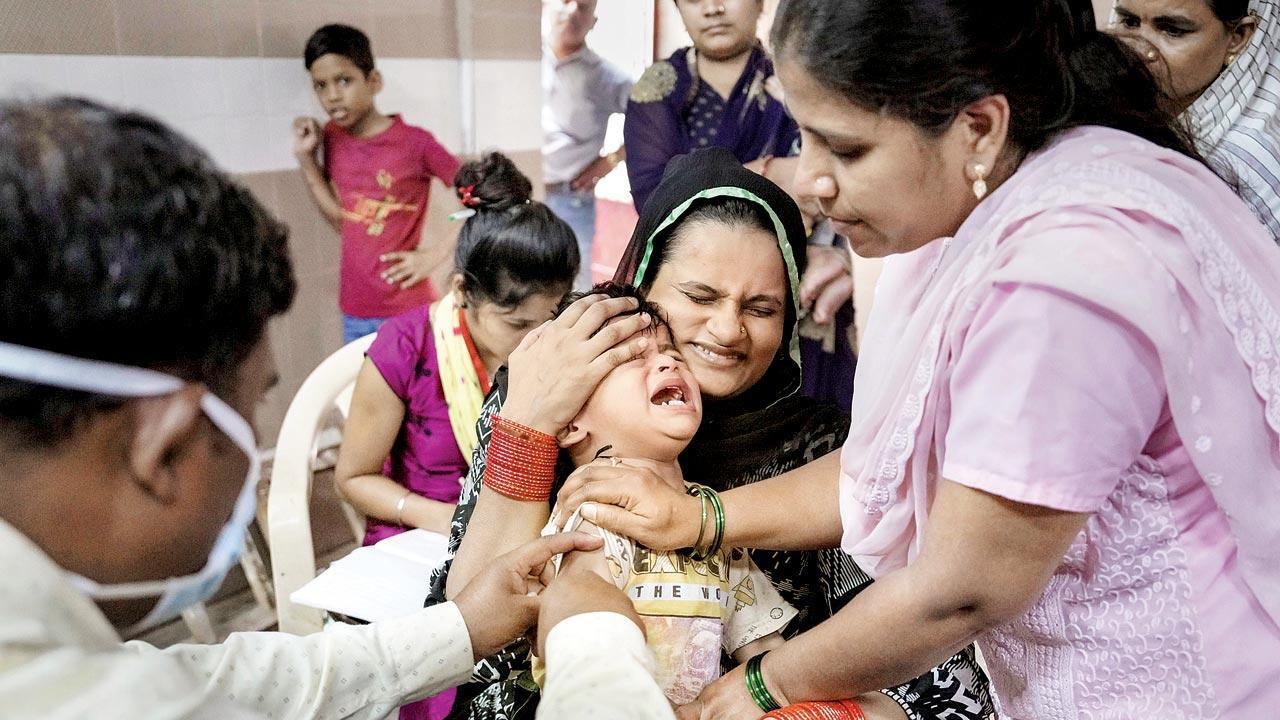 A child being administered the measles vaccine. File pic
Measles continues to be a major cause for worry for Mumbaikars with total cases going up to 432. Around 36 per cent of beds in civic hospitals are currently occupied by both suspected and confirmed patients. While two patients are on ventilator support. 
The city is witnessing a severe measles outbreak in 2022 compared to the last three years. Mumbai has reported 55 outbreaks so far.
Also read: Mumbai Crime: Six held for conning Palghar resident of Rs 15 lakh
Meanwhile, there are 4,728 suspected cases with fever and rashes. There are a total of 330 beds reserved for suspected and confirmed cases of measles out of which 121 beds are occupied. Two patients are on ventilators, 21 patients are on oxygen support, while the rest are in stable condition. So far the city has reported a total of 14 deaths (including three deaths from MMR). Will you be changing your home decor this winter?