The PSI was identified as Basavraj Garg and the constable who allegedly killed him was identified as Pankaj Yadav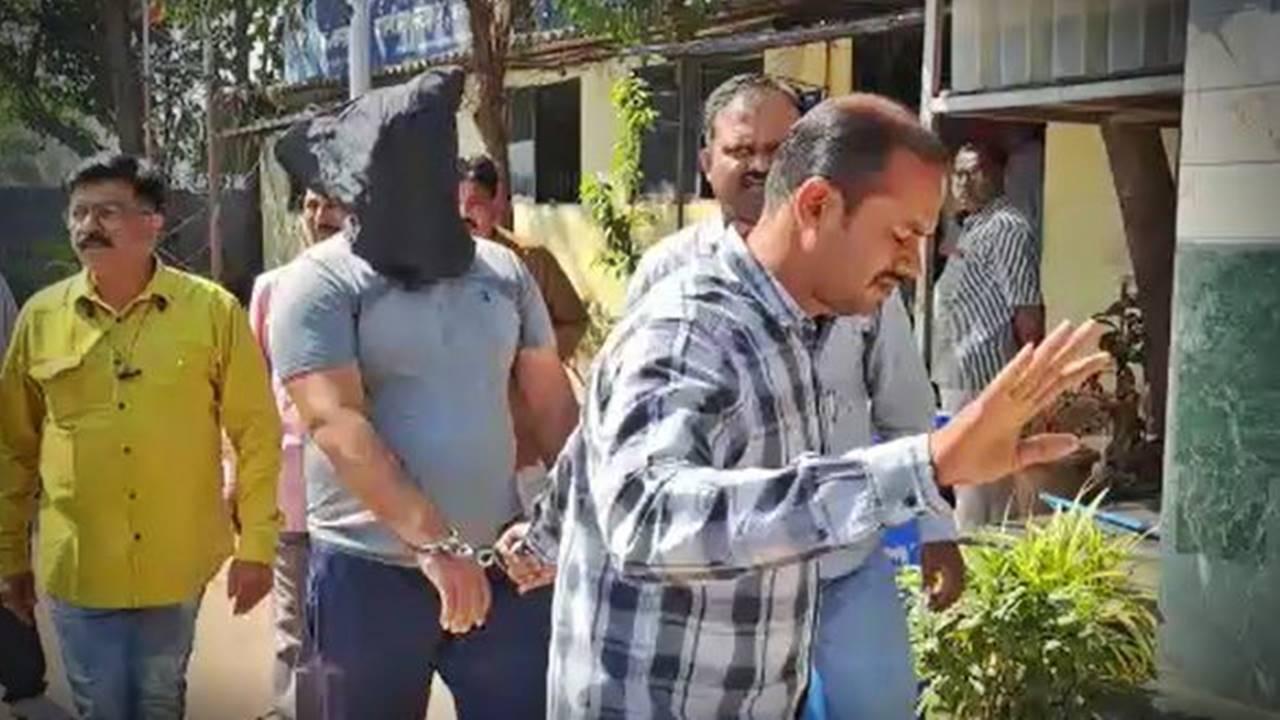 Thane Police nabbed the RPF constable from Pen – a town in Maharashtra's Raigad district – while he was running away. Pic/Navneet Barhate
A constable attached to Railway Protection Force (RPF) allegedly killed a police sub-inspector for investigation that led to the 'stoppage of his increment' for 4 years on Wednesday night inside barracks in Thane. Police sources told mid-day that the constable had decided to kill 3 more officials who were responsible for the punitive action taken against him 3 years ago. Thane Police nabbed him from Pen – a town in Maharashtra's Raigad district – while he was running away. 
On Wednesday night, at around 11 pm, RPF personnel rushed to Kolsewadi police station (Kalyan, East) and informed, a constable had killed a police sub-inspector. The PSI was identified as Basavraj Garg while the constable who allegedly killed him was identified as Pankaj Yadav. A team was immediately dispatched to track down Yadav. Police traced Yadav at Pen and nabbed him.
Police claimed that during the interrogation, Yadav revealed the reasons behind killing Garg. "In 2019, PSI Garg and constable Yadav were posted at Kalyan RPF. Yadav had a fight with some of his subordinates resulting in an FIR against him. PSI Garg was part of the committee which conducted departmental inquiry and concluded on increment stoppage for 4 years and reduction of his basic salary," said M R Deshmukh, Senior Inspector of Kolsewadi police station.
Also read: Pune cops arrest two within seven hours after they killed autorickshaw driver
On Wednesday night, at around 9.45 pm, the RPF constable arrived at Kalyan railway station and went directly to the barracks, said police sources.
"When he found PSI Garg in the barracks he attacked him with a bamboo stick resulting in scuffle. Garg died in the scuffle, and the constable ran away from the spot," said DCP Sachin Gunjal.
"Constable had decided to kill 2 inspectors and a constable who were part of his departmental inquiry too," the DCP added.
The Constable was arrested and produced before a court on Thursday. He has been remanded to police custody. Should Joshimath subsidence be declared as a national disaster?