The Narcotics Control Bureau said, in a well coordinated and meticulously executed operation, NCB-Mumbai has successfully neutralized an inter-state drug syndicate. The syndicate was actively involved in illicit diversion of certain prescription drugs which are covered under NDPS Act,1985 for a considerable period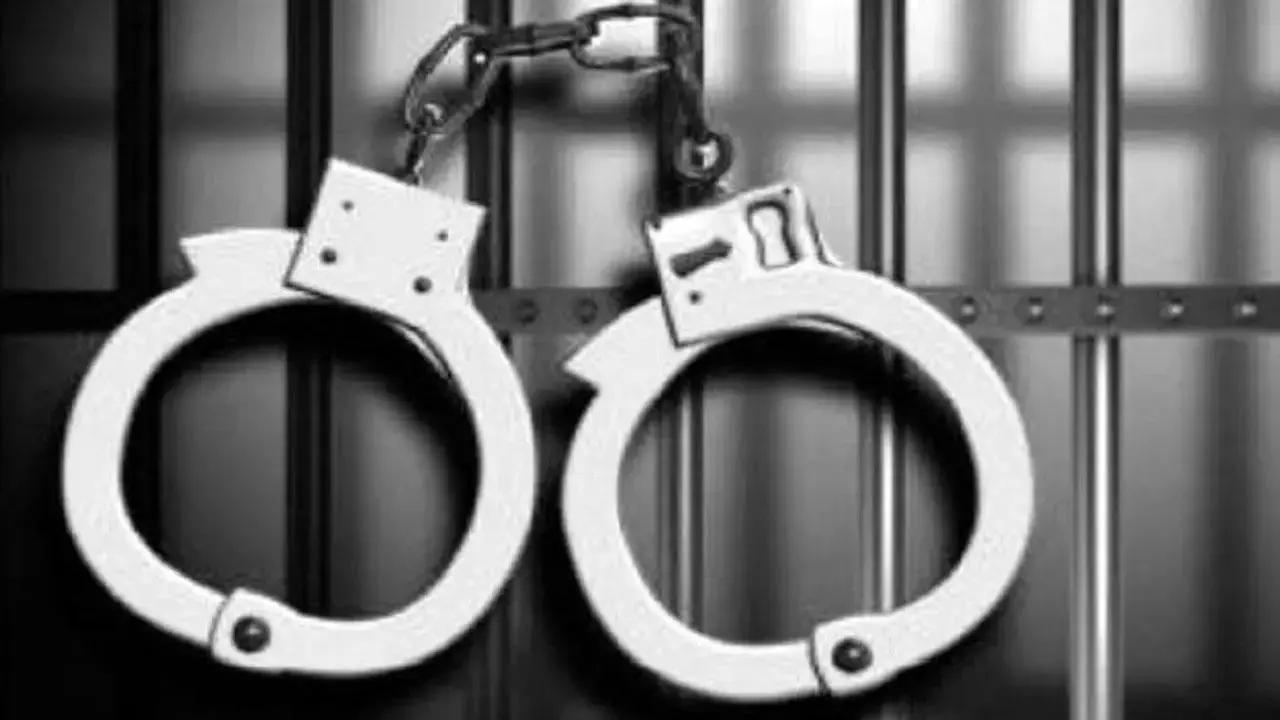 Representational Pic
The Mumbai zonal unit of the Narcotics Control Bureau (NCB) on Wednesday said that it has busted a major inter-state drug network and arrested five people in connection with the case.
In a statement, the NCB said, in a well coordinated and meticulously executed operation, NCB-Mumbai has successfully neutralized an inter-state drug syndicate. The syndicate was actively involved in illicit diversion of certain prescription drugs which are covered under NDPS Act,1985 for a considerable period. In this operation, 3,195 CBCS bottles were seized and 7 persons arrested so far. Few vehicles and other incriminating documents have also been seized. 
ADVERTISEMENT
It said, Initially, information was received from sources which indicated the active illegal sale of CBCS bottles along with other prescription drugs in Mumbai, Thane and adjoining areas. Consequently, an enquiry was initiated to trace out the network which led to identification of a Bhiwandi based person named Imran Aslam Devkar, who was procuring consignments of such illegally diverted prescription drugs and sold to street level peddlers. Gradually, intelligence was further gathered about his locations and his modus operandi. In the meantime, information was received wherein it was learnt that a Surat based person named Ankil Jagdishchandra Kholwadwala was supplying the consignments to Imran AD. Thereafter, a discreet vigil was maintained upon the persons which resulted in identification of other key associates of the network. 
The NCB further said, a few days back, information was analysed wherein Ankil JK was scheming a plan to transport a huge quantity of drugs to the Imran by road. Accordingly, surveillance was mounted on the key persons. On March 27, confirmed information was received wherein Ankil JK had arranged a transporter named Fakruddin Momin for supply of drugs to Imran AD. Immediately, the field unit of NCB-Mumbai set out for final operational sketch while intelligence affirmed that transporter Fakruddin M would cross over into Maharashtra between March 27 to March 28 while Ankil JK was to arrive in morning trailing the transporter to receive the payment from Imran AD. 
It said, After intensive field work and analysis, the driver Fakruddin M was traced and identified. Consequently, the NCB field unit set up a layout around Bhiwandi Wada, Thane. On March 28, the vehicle arrived in the area and after positive confirmation it was intercepted. During preliminary questioning, the documents shown by them looked fake and upon search, 32 cartons containing 3,195 CBCS bottles were recovered. Upon further on field questioning, they stated that the consignment was supplied by Surat based Ankil JK and destined to Bhiwandi Wada based person. However, in a twist in the matter, during the on field questioning, a local accomplice of Imran AD named Girdhar Shivram Chatury identified the NCB-Mumbai team and informed Imran about the presence of NCB team in the area. This red flag information was passed on by Imran who informed Ankil after which Ankil turned back his vehicle to Surat and then Imran fled the area. This development was shortly analysed by NCB team but instead of retreating the position, officers of NCB planned to apprehend Girdhar SC urgently who was anticipated to know the hideout location of Imran, for which officers of NCB sought assistance from Thane Rural police. 
Also Read: Mumbai Metro: Railway station construction at Dadar, traffic diversions issued
"The Thane Police officials efficiently gave all out effort which resulted in apprehension of Girdhar SC in a short while. When he was questioned, he mentioned that due to heightened vigil and recent back to back seizures by NCB-Mumbai, Imran had deputed him to track NCB for which he had gathered information about officials of NCB-Mumbai due to which he identified the team. He further agreed to show the location of Imran to the NCB team and shortly after, a small field team apprehended Imran. Meanwhile, while Ankil JK was enroute back to Surat, he was also tracked down and apprehended in Manor, Palghar," the NCB said.
"Based on revelations made by Ankil, his father Jagdishchandra Bhogilal Kholwadwala who were associated with illicit drug trafficking have been apprehended in this connection. Further, during questioning, Ankil JK, the Surat based supplier disclosed that a consignment of illicitly diverted drugs was in transit from Mohali, Punjab to Surat which was also slated to be transported to Imran AD and other peddlers. The mentioned consignment was identified to be containing 3,500 CBCS bottles and steps were taken to intercept the consignment," The NCB said.
The central agency said, The network was active for the past few months wherein both Ankil JK and Imran AD were active for the past 4-5 years. Ankil JK is MD-Physician and has a medical facility in Surat and has set up a firm for procurement of such drugs from manufacturing units based in North India. Imran AD was also previously involved in street level peddling in Mumbai and adjoining areas. He came into contact with Ankil JK who motivated him to work as receiver cum distributor. After a period of this illicit drug business, Ankil JK calculated that procurement from various manufacturers was causing financial loss after which he had planned to set up a manufacturing unit along with Imran AD with own brand name. Various aspects are being investigated in this matter. Will the newly created special police commissioner post help Mumbai with better policing?