MIDC police apprehended the main accused, Sanjay Saha, late on a Sunday night from his residence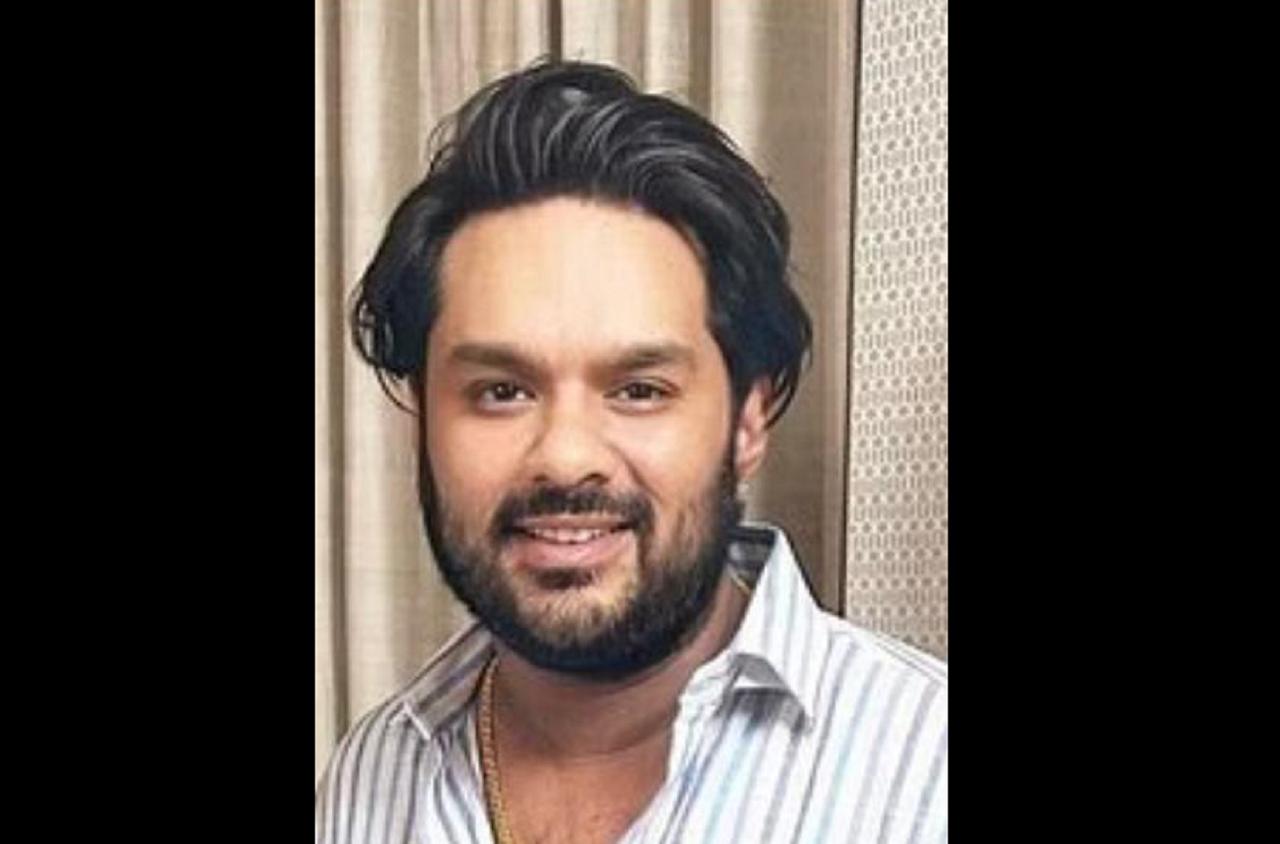 Sanjay Saha
Listen to this article
Mumbai: Vivek Oberoi's ex-business partner Sanjay Saha arrested for duping him of Rs 1.55 crore
x
The MIDC police arrested the accused Sanjay Saha, the owner of an event management firm and former business partner of Bollywood actor Vivek Oberoi, on charges of defrauding the actor of Rs 1.55 crore. In this matter, two more accused are still absconding.
The FIR was filed in July by CA Deven Bafna, representing Oberoi Mega Entertainment LLP Company, on behalf of the actor, Vivek Oberoi, against Sanjay Saha, Nandita Saha, Radhika Nanda, and others. MIDC police apprehended the main accused, Sanjay Saha, late on a Sunday night from his residence.
ADVERTISEMENT
Senior Inspector Satish Gaikwad of MIDC police station told Mid-Day, "Following the registration of the FIR, we sent notices to the accused to appear at the police station for questioning. However, they failed to cooperate. We learned of Saha's whereabouts at his residence on Sunday, leading to his arrest. He was subsequently presented in court and remanded in police custody until September 7."
According to the complaint from Vivek Oberoi's firm, the accused individuals had promised to generate profits and had invested Rs 1.55 crore into event management and film production. However, these funds were allegedly misappropriated for personal uses. Oberoi's representatives reported the fraud to MIDC police in July, leading to the filing of the FIR. Based on the actor's complaint, MIDC police have charged Sanjay Saha, his mother Nandita, and Radhika under sections IPC 406, 409, 420, and 34.
Police officials revealed that Vivek Oberoi had first met Sanjay Saha in 2020 while planning to dissolve his Oberoi Organic LLP Company. Oberoi entered into a partnership with Saha in the event organisation business in the film industry, leading to the transformation of Oberoi Organic LLP into Anandita Entertainment LLP. Saha and Nandita were included as partners in Anandita Entertainment LLP, and Radhika, known to Saha, was also made a partner while Oberoi's wife Priyanka resigned. Six months later, Oberoi withdrew as a partner and transferred his share (33.33 percent) and position to his firm, Oberoi Mega Entertainment LLP. By November 2021, Oberoi had invested 95.72 lakh rupees in Anandita Entertainment LLP.
In February 2021, Oberoi and Saha decided to produce the film 'Ganshe,' signing actor Nawazuddin Siddiqui and making payments accordingly. They also hired a director and writer for the film and were in discussions with Zee5's OTT platform for broadcasting the film.
In 2022, Oberoi scrutinized his investments and discovered alleged funds misused by Saha, Nandita, and Radhika, totaling 58.56 lakh rupees for personal expenses, including insurance, jewelry purchases, and giving salaries. Actor Nawazuddin Siddiqui, upon learning of the alleged fraud, returned the 51 lakhs rupees to Oberoi. Furthermore, Oberoi found that the accused had allegedly misappropriated an additional 68 lakhs rupees for guest appearances at events and programs.
Advocate Prerak Choudhary, representing Vivek Oberoi alongside Advocate Amar Singh Thakur, commented, "This is just the beginning of a more significant issue, with more revelations to come. Sanjay Saha has not only defrauded our client, Mr. Vivek Anand Oberoi but also cheated several other celebrities. Sanjay Saha's arrest is a significant development, and we commend the Mumbai Police for their actions. We appreciate the investigative authorities for taking prompt action, and we are confident that justice will prevail, and the accused will face legal consequences."
"Exciting news! Mid-day is now on WhatsApp Channels

Subscribe today by clicking the link and stay updated with the latest news!"
Click here!