The accused was arrested within hours of the crime. He was booked under sections 302 (murder) and 307 (attempt to murder) of the IPC, said DCP (Zone 1) Vivek Pansare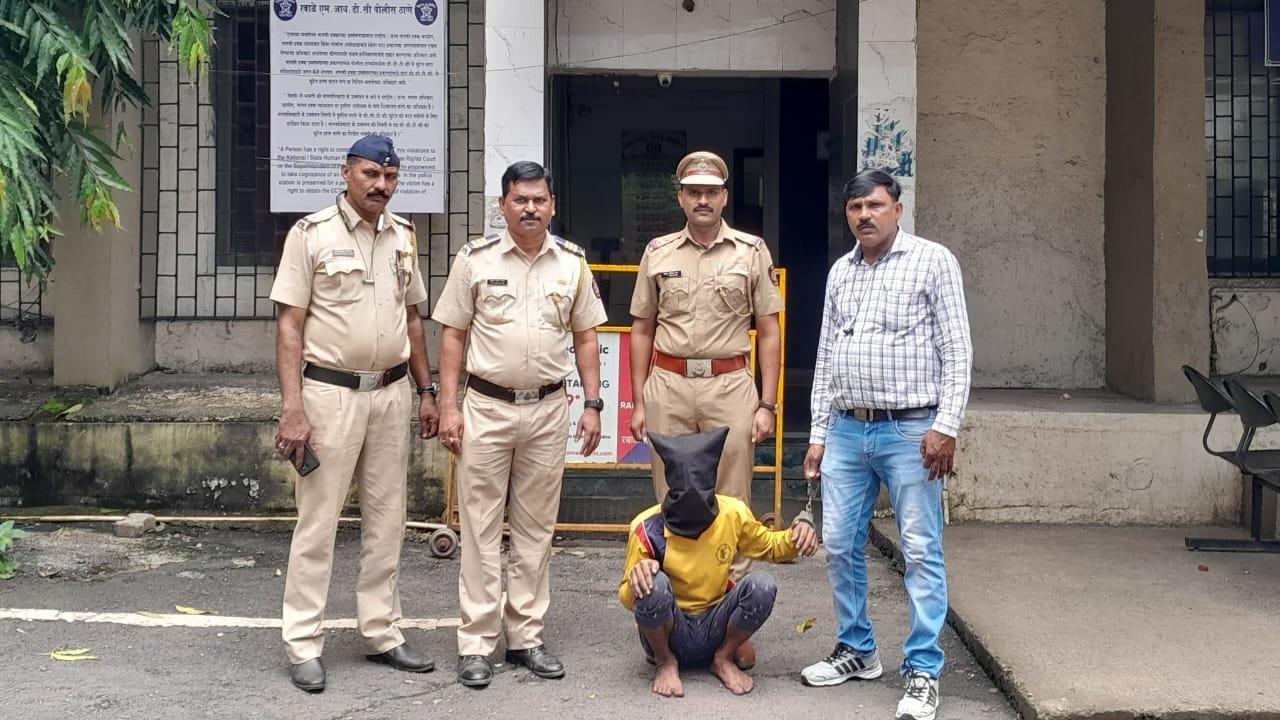 Accused in police custody. Pic/ Anurag Kamble
In a shocking incident, a man allegedly killed one of his friend and seriously injured two others after he smashed their heads with a hammer while they were asleep, the police said. The incident took place on September 27 morning in Sai Nagar of Rabale, MIDC. The man was upset after being stopped by his friends from dancing in a Garba event, an official said.   
The official added that, he was arrested later by Rabale MIDC Police.
According to the police, on September 26 night, four friends- Abhishek Bhalerao, Jitendra Patwa, Akash Jaiswal, Rashid Khan met and had drinks together. While going back to their home, they came across a Durga Pandal. Patwa wanted to dance in the pandal but others resisted as they all were drunk. Patwa had been upset with his friends stopping him from dancing. They later went to a house in Sai Nagar area and went to sleept.
Also Read: AI helps save over 6,000 at-risk heart patients in Maharashtra in past 2 yrs
In early morning, Patwa woke up and got hold of an iron hammer and started hitting his sleeping friends. In the attack Akash Jaiswal got severely injured while other friends also sustained injuries. Khan and Bhalerao ran out of the house and saved themselves. They somehow managed to take Jaiswal along with them and rushed him to a nearby hospital where he was declared dead on arrival, the official said. 
"As soon as we got information about the incident, we immediately launched hunt for accused and nabbed him within a couple of hours. The accused was booked under sections 302 (murder) and 307 (attempt to murder) of the IPC," said DCP (Zone 1) Vivek Pansare. 
He added, "one of the injured while 2 have been seriously wounded and in hospital" he added. Are you happy with BEST services in Mumbai?