The ED tells the court that he is the key conspirator in the Patra Chawl redevelopment case, and prime accused Pravin Raut is his close confidante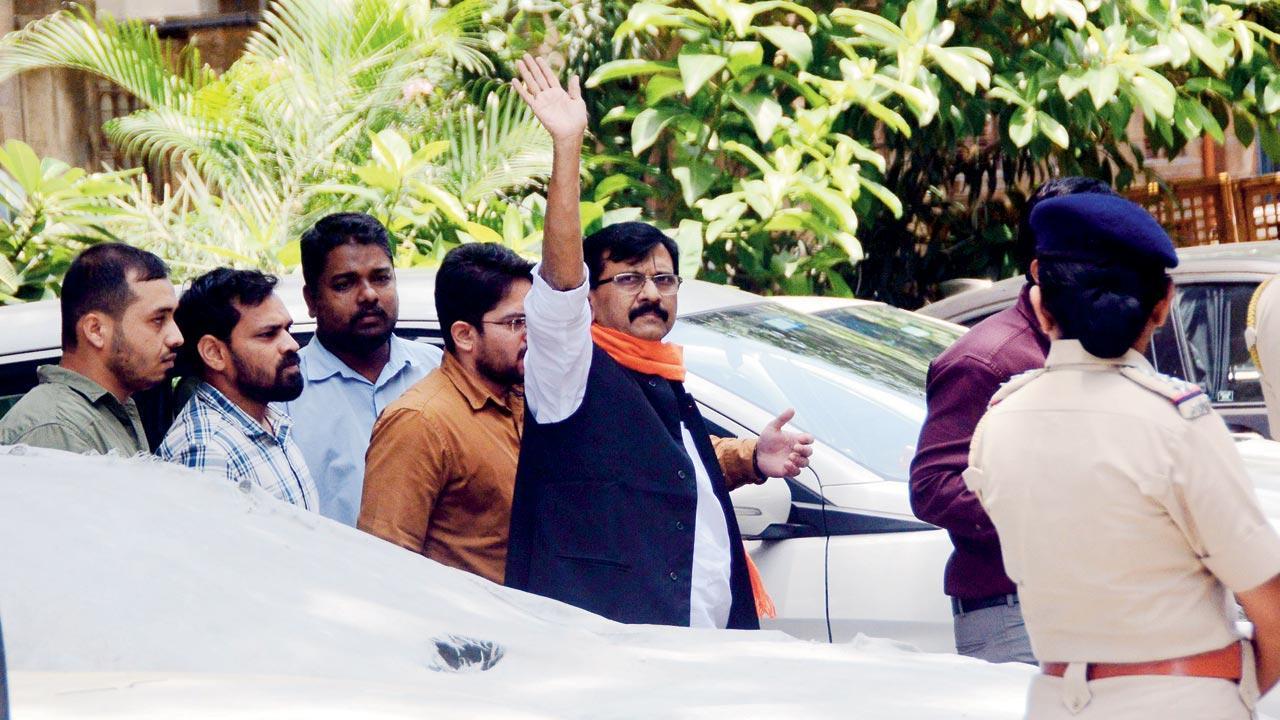 Sanjay Raut being taken to the court on Monday. Pic/Sayyed Sameer Abedi
Sanjay Raut, member of Parliament, Rajya Sabha and spokesperson of the Shiv Sena, who was arrested by Enforcement Directorate (ED) in connection with his alleged role in the Patra Chawl redevelopment scam, was sent into the custody of the Central agency till August 4 on Monday. 
The ED told the court that Raut is the key conspirator in Patra Chawl redevelopment case, and the prime accused, Pravin Raut, who is in judicial remand, is his close confidante.
ED officials placed Raut under arrest at 12:05am on Monday after conducting day-long searches of his Bhandup bungalow and questioning him for over six hours at Ballard Estate. 
Also Read: Maharashtra politics: Time changes for everyone, Uddhav Thackeray warns BJP
An ED official told mid-day, "Sanjay Raut is  guilty of the offence of money laundering as defined in Prevention of Money Laundering Act. He is the actual beneficiary in the Proceeds of Crime (PoC) in the Patra Chawl redevelopment scam."
One of the directors of Guru Ashish Construction Private Limited, Pravin Raut, siphoned off money and the Patra Chawl project remained incomplete.  
On Monday, the ED official told the court Pravin Raut, who is in judicial custody in connection with the case, is the 'close confidante and associate of Sanjay Raut'. "Money trail investigation revealed that during the period 2010-11, Pravin Raut received around R112 crore in his bank account from HDIL," ED told the court on Monday.
"Amid the proceeds of crime (PoC) of around Rs 112 crore, ED has so far traced Rs 1.06 crore transferred to the bank account of Sanjay Raut and his wife Varsha," the ED told the court.