Over a dozen police officials reached the spot on Thursday afternoon to conduct searches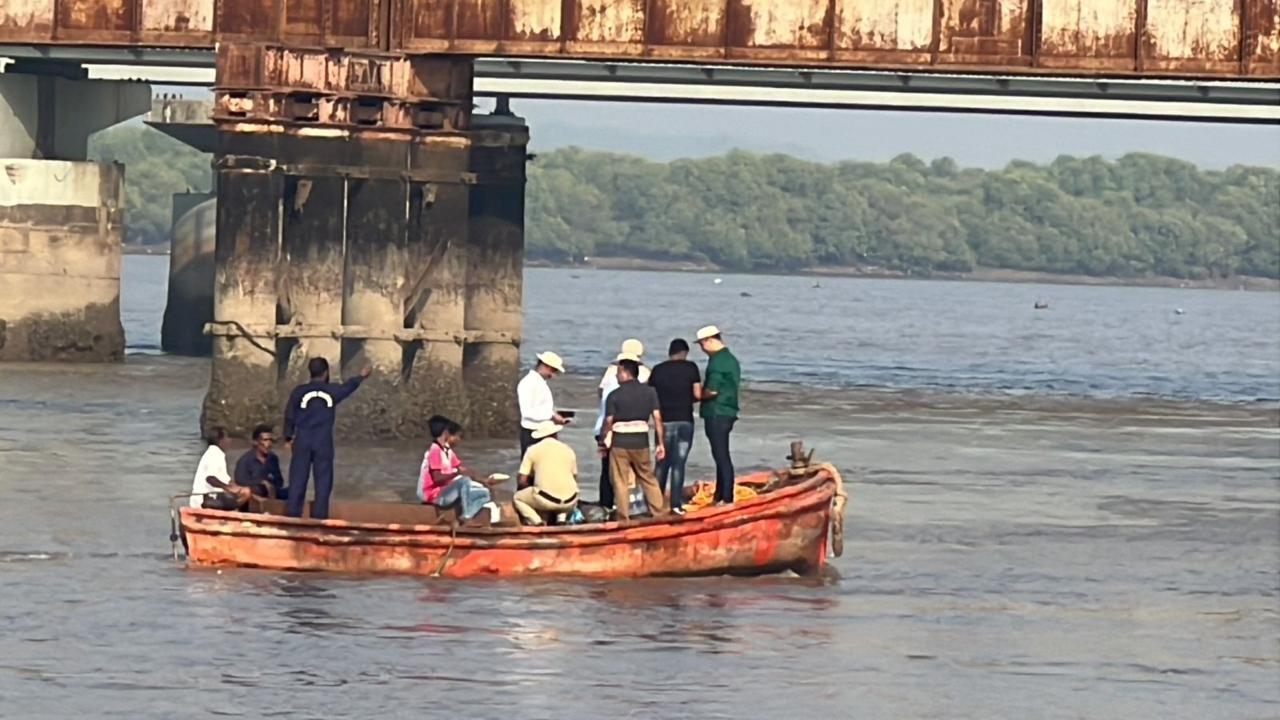 Cops conduct search operation at Bhayandar. Pic/ Hanif Patel
The Delhi Police on Thursday afternoon began a search operation in Mira-Bhayandar creek in connection with the Shraddha Walkar murder case.
Sources said, the police suspect that some evidence allegedly destroyed by the Aftab Poonawala was dumped in the Bhande creek.
In its primary investigation, the police also found the mobile tower location of the Aftab at creek location, sources added.
Watch video of the search operation
JustIn: Delhi Police team with assistance of their counterparts in Manikpur police station, is conducting search operation in Bhayandar Creek in connection with Shraddha murder case.

Video/photo: @HanifPatel16 #MiddayNews #ShraddhaWalkar #AaftabPoonawala pic.twitter.com/ot2OWRrRDj

— Mid Day (@mid_day) November 24, 2022
They added that it is also suspected that Aftab dumped some crucial evidence in Bhayandar creek. Police also suspect that Aftab may have taken help of some fishermen and could have hired a boat to dump the important evidence in the creek. 
Also Read: Shraddha murder: How Aftab meticulously planned body disposal
Along with the Delhi Police, the Manikpur Police officials reached the spot to search the possible evidence in the creek. 
The officials are using two boats for the operation. Over a dozen police officials reached the spot on Thursday afternoon to conduct searches. Meanwhile the Delhi police has also been conducting search operation in the forest of Chattarpur in Delhi. Do you feel online dating apps are unsafe?