Sanjeev Pandit Sonawane, ASI, was allegedly attacked by the accused Rahul Pal and his family members in Bilal Pada Jivdani Chawl, on Saturday night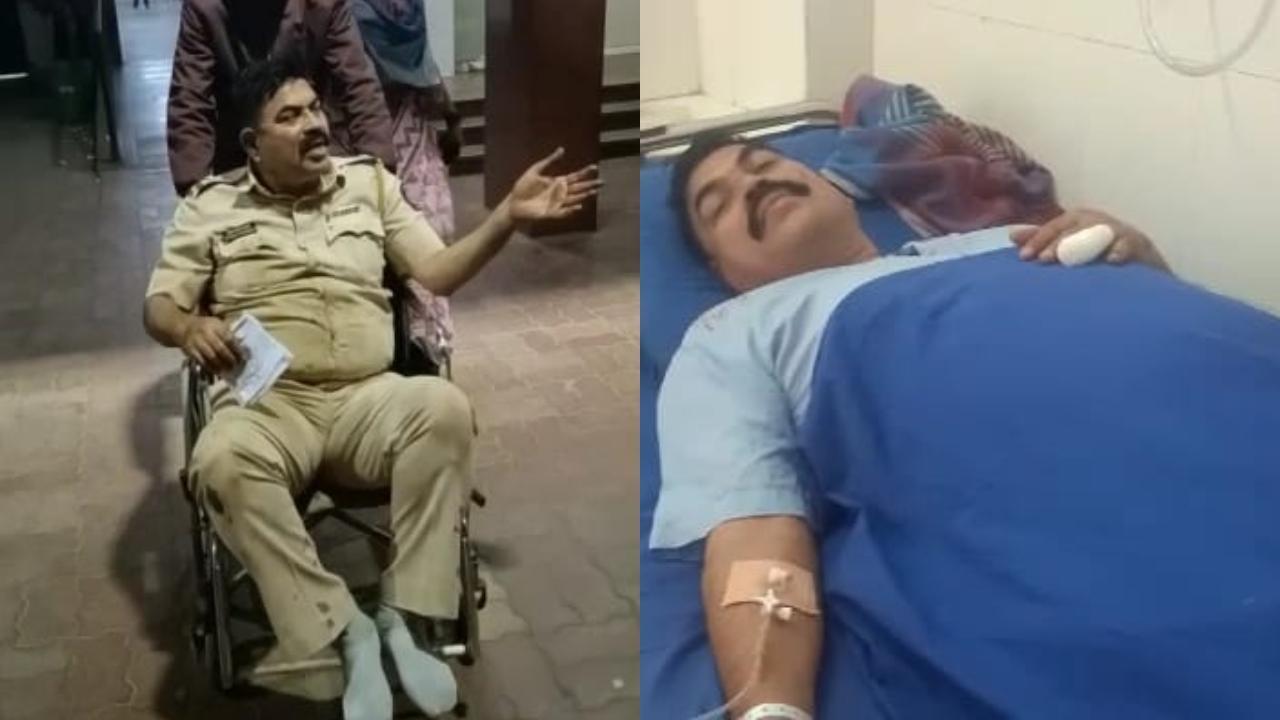 Pic/Hanif Patel
An assistant police inspector (ASI) attached to Pelhar police station in Palghar district was allegedly attacked by an accused and his family members.
The ASI has been admitted to a private hospital in Nallasopara.
Sanjeev Pandit Sonawane, ASI, was allegedly attacked by the accused Rahul Pal and his family members in Bilal Pada Jivdani Chawl, on Saturday night.
According to the police, On Saturday nigh, the family member of Pal assaulted one of their neighbors during a quarrel. Later, the neighbor registered a complaint in this regard against the Pal family at the Pelhar police station.
Late at night when the victim reached his home Pal and his family member stopped him to enter his house.
Also read: Thane: Man steals valuables worth Rs 26.6 lakh from sister's house, held
"The victim called Sonawane and informed them about the incident. While ASI Sonawane rushed to help the victim and to serve notice to the accused, Pal and his family members including a woman thrashed Sonawane badly," said an officer from the Pelhar police station.
Sonawane was rushed to the local private hospital for treatment.
"An official from Pelhar police station rushed to the spot and booked Pal and his family members, and friends. Three persons were arrested on the spot under various sections of IPC." said senior inspector Vasant Labde from Pelhar police station. "We are looking for the absconded accused. Sonawane is in stable condition and he is under treatment," he added.