Police probing Madh Island case say aspiring actors are being exploited with lure of web shows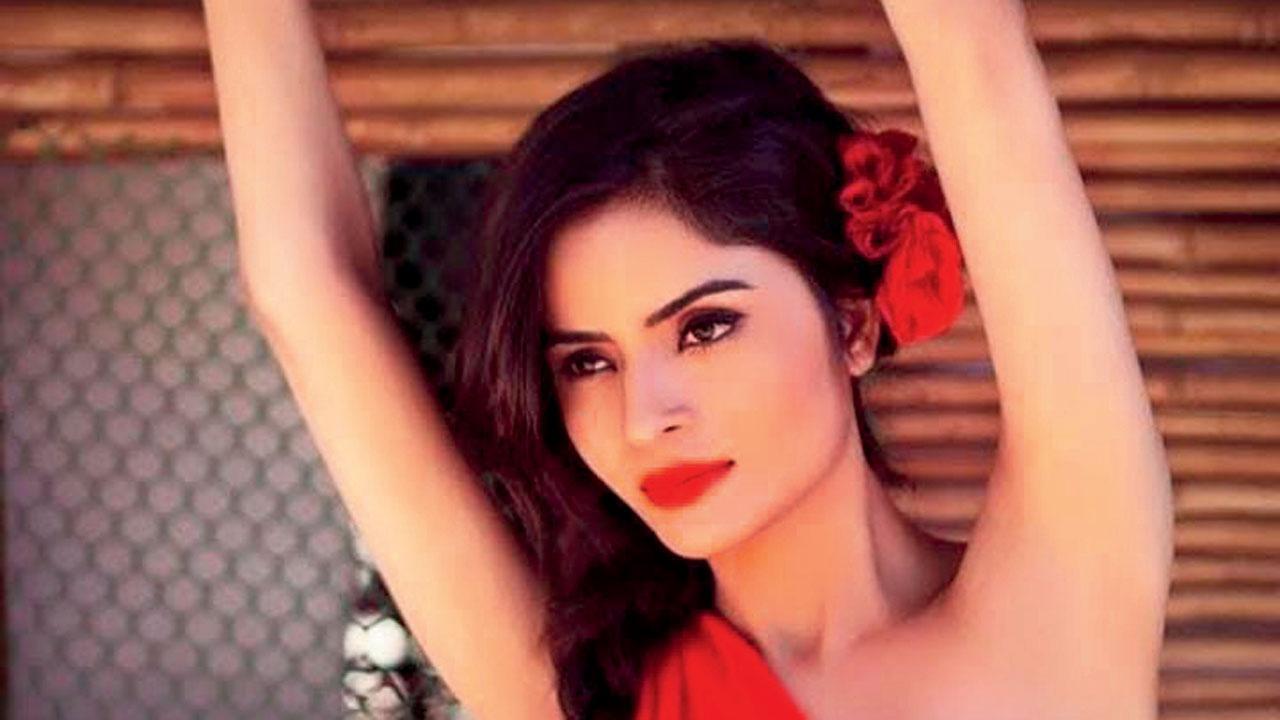 Gehana Vasisth's legal team said her films at most can be classified as 'erotica'. Pic/Instagram
Following the arrest of model-actress Gehana Vasisth for allegedly shooting porn videos of newcomers on the pretext of giving them roles in web series, the police are exploring action against those from showbiz sharing their nudes on the Internet for cash. Sources said three victims have told the police that they had signed agreements with Vasisth's production house and were forced to do 'bold' scenes for the jobs.

Vasisth owns production house GV Studios. Gehana Vasisth/Instagram
Vasisth's alleged involvement in the porn racket surfaced after the Property Cell raided a Madh Island bungalow last week and arrested five people. While cops have found hundreds of x-rated videos from the accused, Vasisth, whose real name is Vandana Tiwari, was arrested on Saturday. A court on Sunday sent her to police custody till February 10. 
"We have found her own [Vasisth's] pornographic videos on some websites. There are other leading and known models who have shared such videos on these websites which one can view by paying a subscription fee of Rs 2,000 or more," a Crime Branch officer said. The officer added, "We are taking legal opinions if action can be taken against actresses and models for sharing their obscene videos on their social media accounts and other porn sites."

The sexually explicit videos were uploaded using foreign IP addresses, said the police
Since there are government curbs on porn sites in India, many models and actresses use foreign IPs to upload sleazy videos, said Crime Branch officers. There are no complaints against them as of now. The others arrested have been identified as producer-director Rowa Khan, alias Yasmeen Khaan, photographer Monu Sharma, actors Bhanu Thakur, Arish Shaikh and creative director Pratibha Nalawade. One victim has been sent to a rehabilitation centre. 
The police believe Rowa is the brain behind the racket. "They have been uploading videos through HotHit app using foreign IP addresses as pornographic videos are banned in India," said inspector Kedari Pawar who busted the dirty business. The paid website has about 4 lakh subscribers. The cops believe the gang has earned crores by selling raunchy videos and paid their victims just Rs 15,000 or Rs 20,000.
Porn acts punishable, says senior lawyer
Senior lawyer Dr Sujay Kantawala said, "Obscene acts which manifest in various forms, in a public place, tending towards exciting the depraved or prurient interest and which have no literary, scientific or community value and are pornographic, which are likely to corrupt the human mind and cause annoyance to others are punishable. Though I feel that this law in today's time is otiose and needs to be scrapped."
Feb 10
Time till when Vasisth has been remanded in police custody
4L
No. of subscribers of the app that was used to upload the clips