Day after seaman Suraj Dubey succumbed to 90 per cent burns, police work with the details in his statement, find out that he had been trading on the stock market and had taken a couple of loans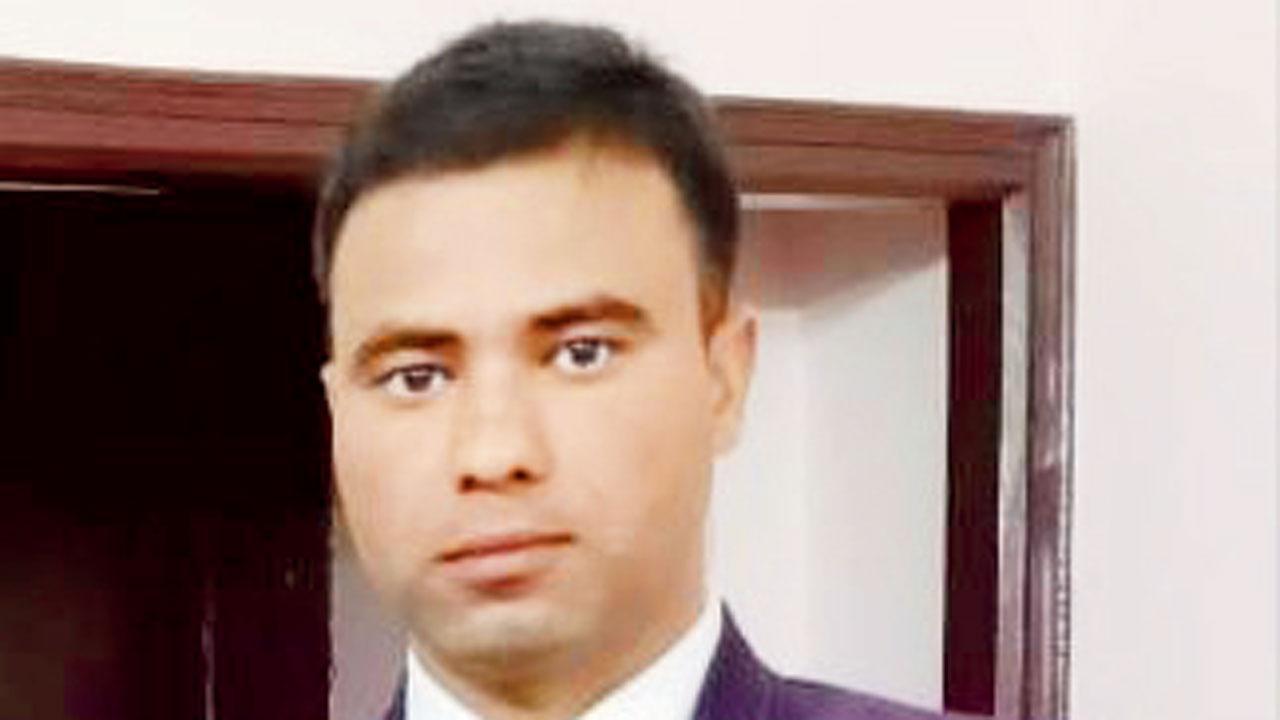 Suraj Dubey
With no tyre imprints and no one having seen a vehicle going into the jungles falling in the jurisdiction of Gholwad police station in Palghar, police are scratching their heads over the mysterious death of 24-year-old Indian Navy sailor Suraj Dubey. The police, however, are currently probing the details of his bank accounts, loans and trade in the stock market. Dubey died of 90 per cent burns while being transported to Mumbai on Saturday.

Suraj Dubey's paternal home in Palamu, Jharkhand. Pics/Hanif Patel
Cops probe finances
The police have formed eight teams, some of which have gone to Coimbatore, Tamil Nadu, to probe the case. Superintendent of Police, Palghar district, Dattatrey Shinde said that Dubey had three cellphones. "Dubey was posted as a leading seaman at INS Agrani, Coimbatore. His family knew of the two cell phones, which were switched off near Chennai airport, but not of the third. He bought the third one on January 23 in Jharkhand. It was active till February 1."
"He used it to trade in the share market through Astha Trading and Angel Broking companies. Although he said he was kidnapped on January 30, R5000 were withdrawn using his card from an ATM in Chennai on February 1," Shinde said.
Dubey had two bank accounts in SBI, one of which is his salary account in the Colaba branch. He had taken a personal loan of R8.43 lakh in 2019 and a handful of people had deposited money into the salary account. "All the money was used for share and stock trading," Shinde said. The R5,000 was withdrawn from the second account. Dubey had taken a Rs 5.75 lakh loan from a colleague. He wanted to repay it after returning from leave." Sub-Divisional Police Officer (SDPO) of Dahanu Dhanaji Nalawade is supervising the probe.
Police's suspicions
A senior officer from Palghar police said, "Dubey told us that the kidnappers demanded a ransom of R10 lakh. This is suspicious because why would the kidnappers demand money from the victim and not his family? And why would the kidnapper drive 1,400 km to reach a Palghar forest from Chennai? We are working on solving the puzzle." Another officer said those who lent money to Dubey are also being probed.
An officer from the Navy also wondered why Dubey journeyed two days earlier than his reporting day if he were to travel by air? "He could have left home on January 31 and reported to work on February 1. And why did he take a flight to Chennai? There are multiple connecting flights from Hyderabad to Coimbatore. Something is missing and the Palghar police must find out what," the officer said.
Dubey is survived by mother Kalindi Devi, father Mithilesh and elder brother Neeraj Dubey. Dubey had last contacted his mother and fiance — they were engaged during his month-long leave - in Palamu after reaching Chennai.
Mithilesh told mid-day that Commanding Officer Ashok Rai of INS Agrani did not cooperate when he approached him for help. "Had they searched for my son earlier, he could have been alive," he said. CO Rai said, "His father approached me on January 31, and I asked him to wait for a day as the joining date was February 1. When he did not report to office by afternoon, we registered a missing complaint and started our internal investigation."