Since October 2022 to till now 8 children succumbed to the measles infection. 11 are suspected to have died of measles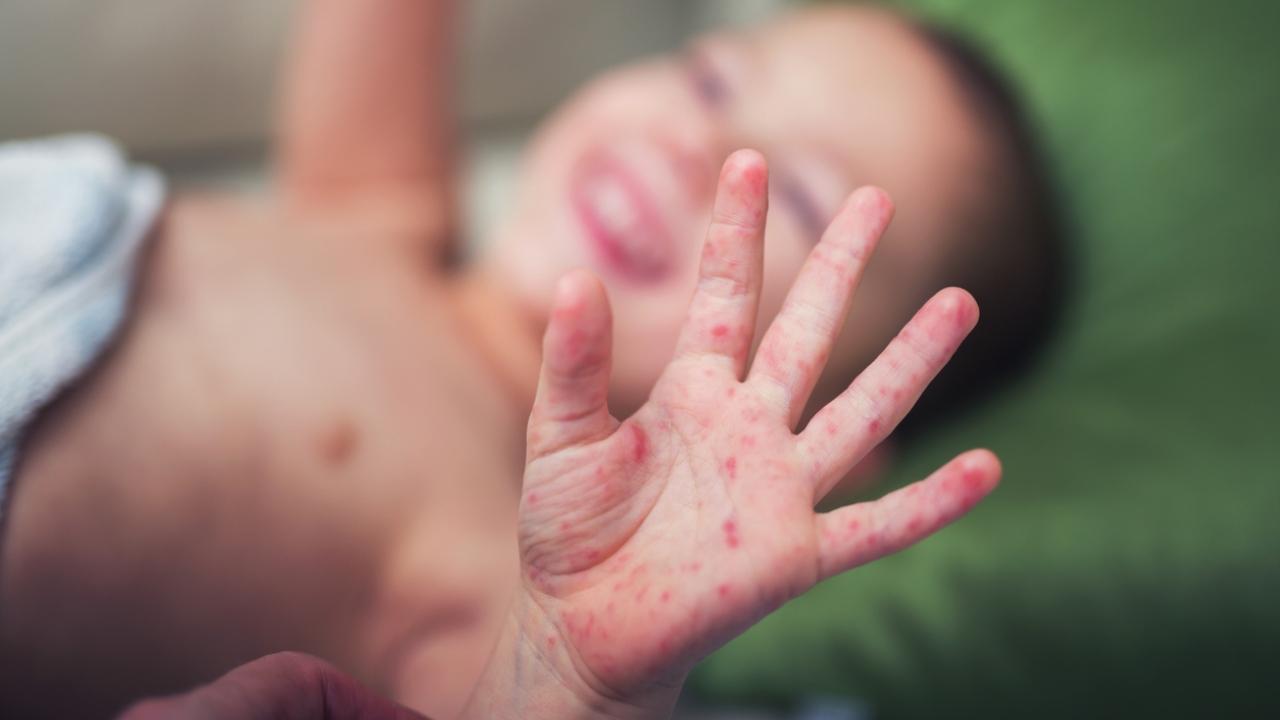 Image used for representational purpose. Pic/iStock
One more suspected death of measles has been reported. According to the BMC health department, a 6-month-old male child who was a resident of Cheetah camp Trombay, Mumbai lost his life.
On 9 January the child had suffered from fever, cough, and cold. On 11 January he developed rashes all over her body and was admitted to BMC hospital on January 12. The child died on January 20. The child was not eligible for immunization. He was suspected of measles and her sample was sent for confirmation.
Also read: 8-year-old child dies of measles in Mumbai
Later on, it was confirmed that he was suffering from measles infection.
Since October 2022 to till now 8 children succumbed to the measles infection. 11 are suspected to have died of measles. There are over 606 confirmed cases of measles reported so far. Currently, four patients are in ICU. Do you find it difficult to look good at work after travelling by Mumbai local trains?