Dreams of candidates attending the constable recruitment camp at Vikhroli were shattered when their valuables and documents went missing. Police arrested one person in connection with the case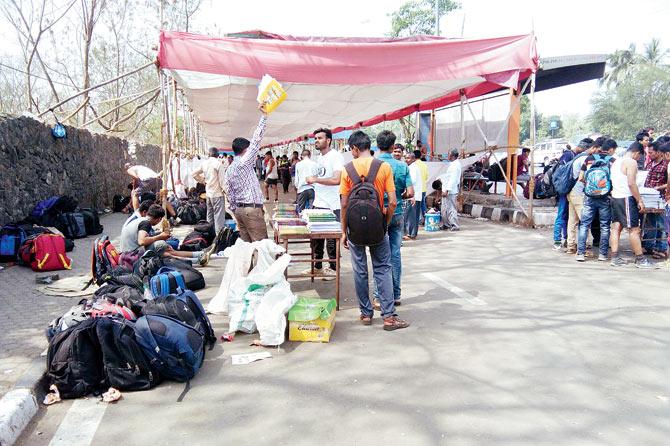 The constable recruitment camp at Vikhroli
Dreams of candidates attending the constable recruitment camp at Vikhroli were shattered when their valuables and documents went missing. After seven candidates filed complaints with the city cops, they nabbed one thief in connection with the case.
Thousands of candidates from across the state have been attending the camp for the last one-and-a-half months. The thefts took place mainly when the candidates were busy with their fitness test that takes place on the service road near Vikhroli.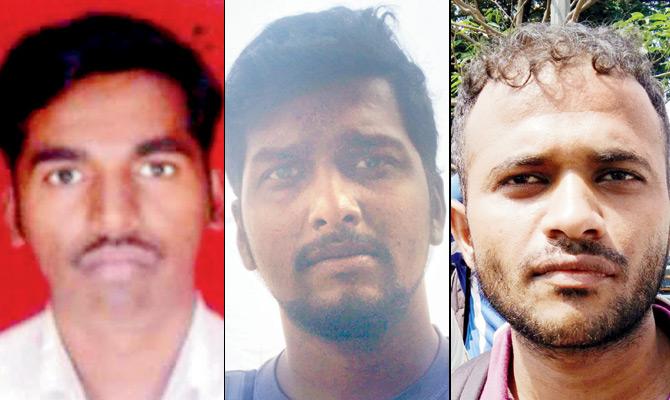 (From left) Accused Eknath Kenkre, victims Omkar Amberkar and Sanjay Chaudhary
Distressed lot
One of the victims, Omkar Amberkar, who hails from Kalwa, said, "After completing my fitness test, when I returned to the place where all the candidates keep their bags, I found a mobile phone and Rs 700 missing from my bag. A police officer helped me purchase a train ticket and only then I could go back home."
Malinath Kamble, who had come from Sangli district, said, "This is the fifth time that I took part in the police recruitment test, but I have never experienced something like this before. I lost all my money and documents. What will I do without them? I may not be able to apply anywhere in future."
Similar complaints
"Four theft cases were registered on Tuesday. All candidates complained that their cellphones, money and documents were stolen," said a police officer.
He added that last week, three candidates had registered similar complaints.
"We have arrested one person, Eknath Kenkare. He is a resident of Igatpuri in Nashik. He was spotted roaming in the area posing as a relative of a candidate. We are confident that the other cases will be detected soon," said DCP (Zone-7) Sahin Patil.