After a 17-year-old's phone was snatched at Jogeshwari station on September 22, Suubrat Pradhan followed the thief and his accomplices, and recorded a video
After a 17-year-old girl's phone had been snatched at Jogeshwari railway station on September 22, the presence of mind that a struggling actor showed has led to the case being solved. Suubrat Pradhan, the actor, had followed the thief and two of his accomplices, and recorded a video of the three.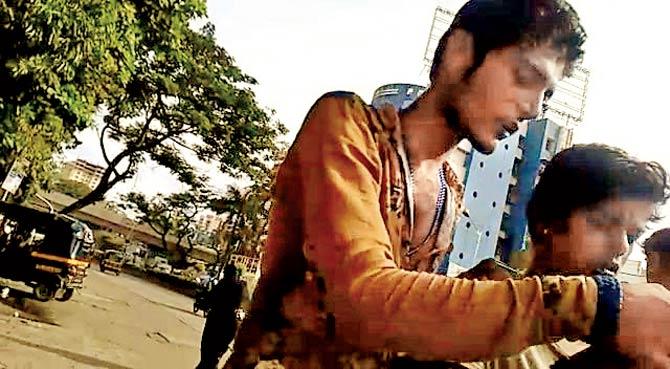 The accused Rohan Dattaram Uttekar had deleted all  contact numbers from phones he had in his possession
ADVERTISEMENT
mid-day had reported on this incident on September 25 ('Actor turns sleuth, records video of thieves who stole teen's phone').
Two weeks after the incident, the Andheri GRP has arrested a 22-year-old mobile thief who had run away after snatching the mobile phone belonging to college student Pranali Bandekar. The accused was nabbed with the help of video clips recorded by Pradhan on the day of the incident.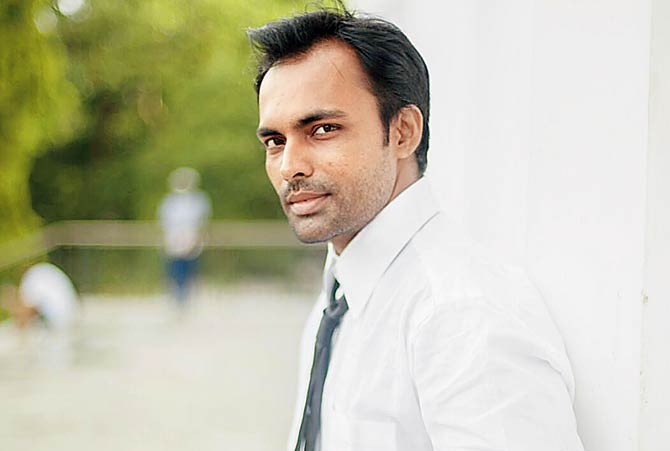 Suubrat Pradhan has acted in government ads and short films promoting social causes
The arrested accused has been identified as Rohan Dattaram Uttekar, a resident of Sai Shakti Building, Virar (East). Cops are still on the lookout for two more accused. Uttekar had snatched the mobile phone from Bandekar, who was on her way home to Goregaon in a slow local train.
The Andheri GRP has recovered stolen mobile phones from Uttekar's possession. Bandekar's mobile was also recovered from Uttekar. The accused had deleted all contact numbers from the phones he had in his possession, and had also damaged the exterior of the college student's phone.