All residents of Union Park building, including kids, vow never to celebrate Diwali with noise and pollution
For the residents of Sagar Sahavas, a five-storeyed building at Bandra's Union Park, this Diwali might prove to be one of the most peaceful they have seen in recent times. In a first, the society is issuing a circular, banning crackers in the compound. The move follows the Supreme Court prohibition on the sale of firecrackers in the Delhi-NCR region to ensure less air pollution. "I believe the idea to ban firecrackers on the premises is a culmination of sentiments that have been building up for a while now. The SC verdict is an impetus to make it official," said Manveen Gill, resident and mother of two.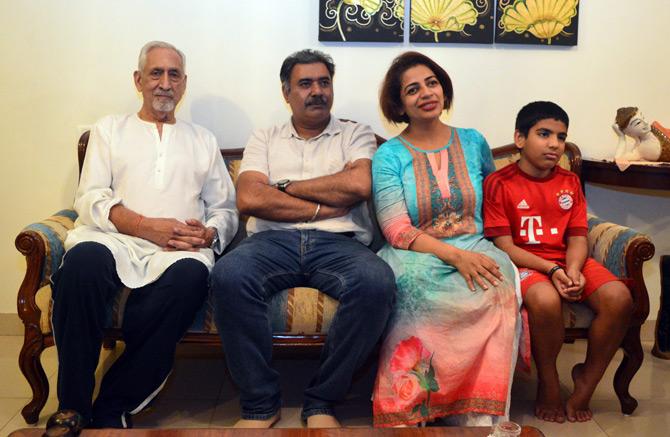 Set up in 1976, the society comprises 10 flats with 21 members. Tanya Varma, 13, who studies at Arya Vidya Mandir, said it was last year that she and her friends decided to go cracker-free. "In school, teachers often discuss the adverse effects of crackers and the need to reduce pollution. So, I've become mindful of my habits and how I celebrate festivals," she said.
Also read: SC moved for lifting of cracker ban citing cultural, religious rights
This year, Varma and her friends have decided to decorate the building and their homes with rangoli, lanterns and fairy lights.
Kabir Gill, 10, plans to spend his Diwali playing football. "I don't enjoy bursting crackers, and it doesn't bother me when I see other children playing with them," he said.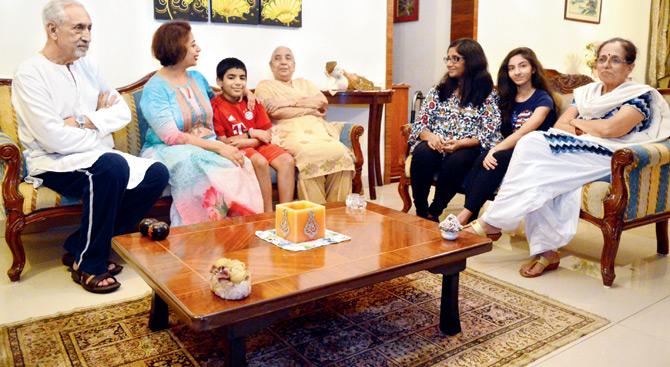 Residents of Sagar Sahavas will celebrate a quiet Diwali. Pic/Falguni Agarwal
In it together
This time, on Diwali, the residents have organised a get-together within the premises, where each family will bring sweets and savouries. "Our society is like family. If one of us takes a decision, it's always in sync with others. Nobody opposed views regarding the ban of fire crackers on the premises," says Dr Manju Walia. Tanya's mom, Manjusha Varma, recalls shutting windows in the past to block the noise.
Also read: Cracker sellers move Supreme Court
Kaushal Sachar, the society's secretary, said that the Diwali celebrations often get noisy due to the building's proximity to the Carter Road promenade and a nearby park.
Also read - Mumbai: Why ban on crackers may not work in Maharashtra
"People like bursting crackers in open spaces, so the noise levels are always high. In our building, kids use sparklers and ground spinners. This year, we won't have that either and I'm glad it's a decision that has largely come from them," he said.
---
Also view - Pallavi Purkayastha murder: All you need to know about the gruesome crime