The city — sliced, diced and served with a dash of sauce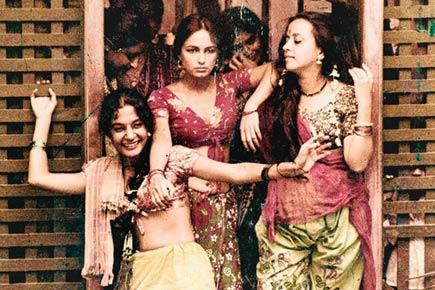 365-day salute to cinema
Cine history fans will lap this up. Last weekend saw the inauguration of Osianama's Cinematic Heritage Exhibition at Liberty Cinema that focuses on the History of Women in Indian Cinema, featuring the rarest photographs, lobby cards, posters, showcards, song-synopsis booklets, sourced from the Osian's Archive and Library Collection. This exhibition is a treasure trove of rare moments from Hindi cinema, and continues till February 25.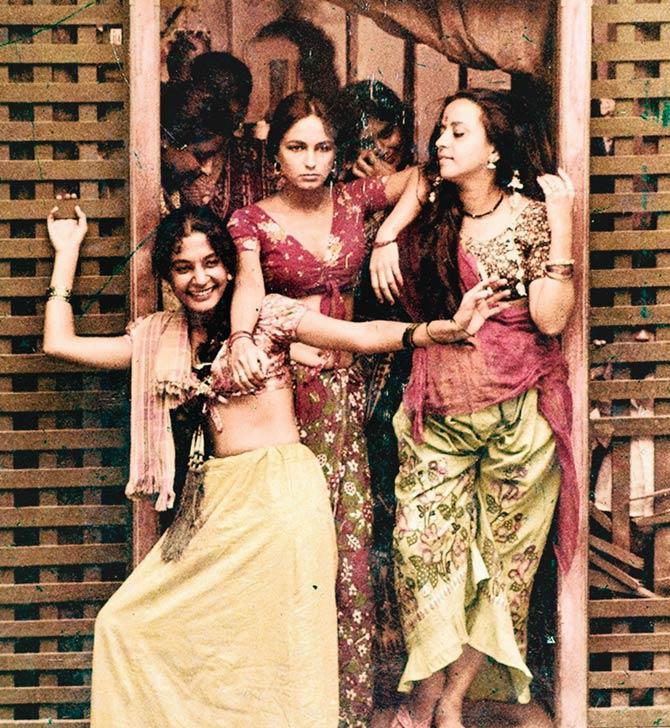 Anita Kanwar, Soni Razdan and Ila Arun in Mandi (1983)
This exhibition will kickstart their idea of a 365-day film festival at the Art Deco cinema Liberty Cinema, which is Osianama's new headquarters. The first two months will see films by over 100 leading film directors including leading filmmakers such as Agnes Varda, Chantal Akerman, Ingmar Bergman, Deepa Mehta, Aparna Sen, Larisa Sheptiko, Mira Nair, Raj Kapoor, Sam Mendes, and many leading younger lights of world cinema, such as Haifaa al-Mansour and Shirin Neshat.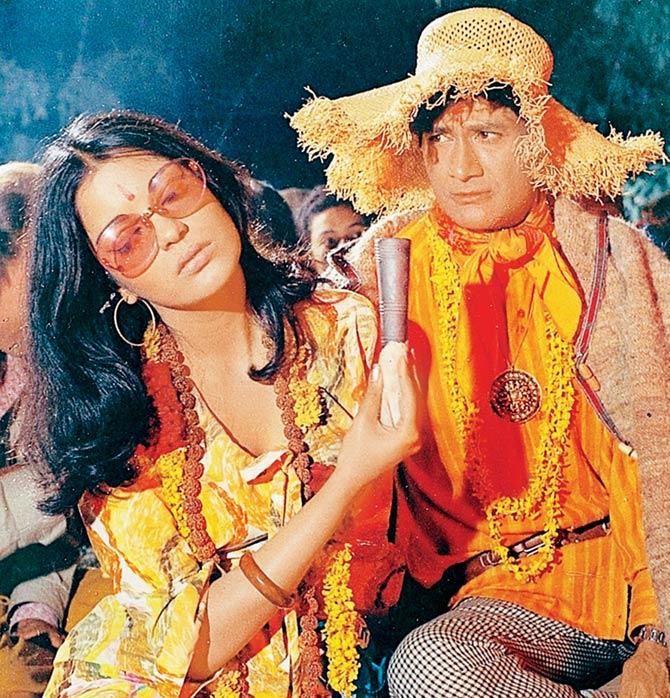 Zeenat Aman and Dev Anand in Hare Rama Hare Krishna (1971)
Their archive contains over 1,25,000 original artifacts and pieces of rare publicity material and memorabilia collected along with various artworks of the fine and popular arts of India and Asia.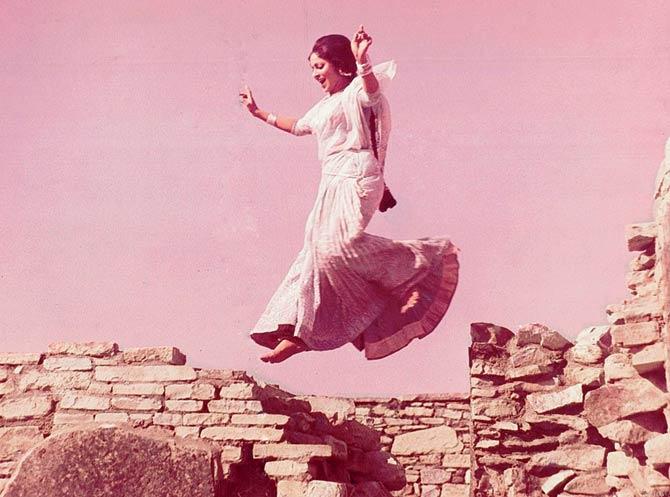 Waheeda Rehman in Guide (1965). Such posters will be on display at the ongoing exhibition. Pics courtesy/Osian's Archive & Library Collection
Its founder, Neville Tuli said that the current exhibition will give fans the opportunity to marvel at rare memorabilia from their treasure trove on the Hindi film industry.
Hodgkin on Mumbai
Mumbai will be treated to new works by Howard Hodgkin at an upcoming exhibition called Made in Mumbai, 2016. Produced by the British Council, this celebration of the iconic modern artist is scheduled for February 20-24 at the CSMVS, and will highlight his work that depict his deep connection with the city.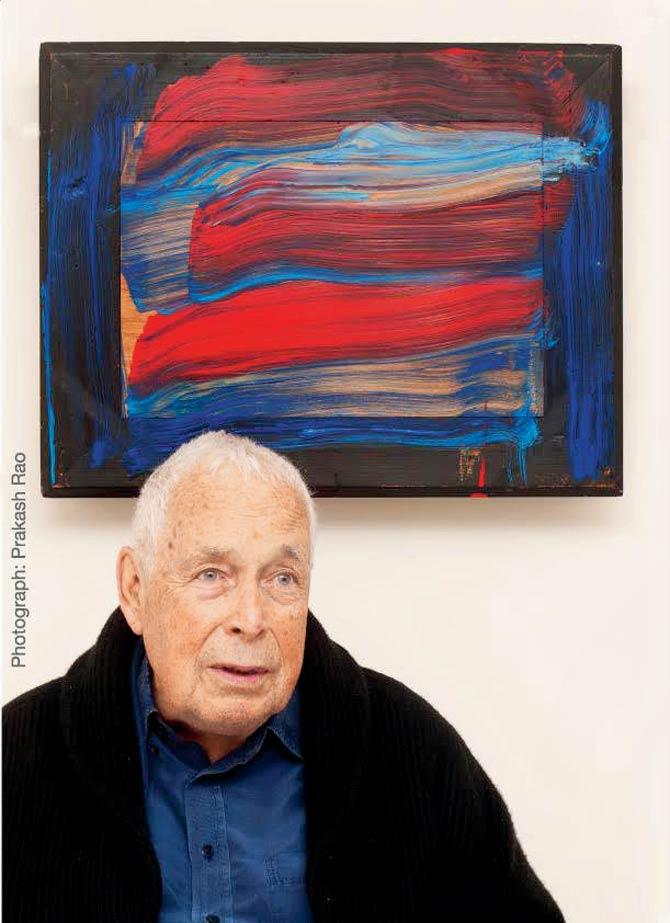 Howard Hodgkin. Pic Courtesy/Prakash Rao
The London-based octogenarian painter and printmaker had collaborated closely with India's iconic architect late Charles Correa, and both played integral roles in each other's body of work. This exhibition should provide interesting fodder for the art-loving Mumbaikar.
Manoj Baypayee and his 11 minutes of coolth
Manoj Bajpayee is raking in the accolades for his new short film, Taandav, directed by Devashish Makhija. A week into its release and the 11-minute short has received over half a million views on YouTube and is based on the life of an honest constable and the ups and downs in his life. An elated Makhija can't stop singing praises of his lead actor.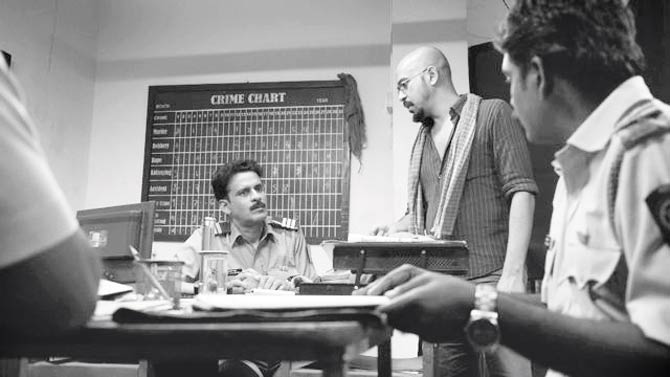 Bajpayee and Makhija on set. Courtesy/Swapnil Sonawane
"My biggest takeaway from Manoj is his insatiable hunger for good work. I cannot emphasise this enough. This must be why he's still so clutter-breaking in what he does. That hunger dies in a lot of creative people over the years. It dies if you have to struggle too hard. but it also dies if you receive enough success. Manoj, unlike most, has managed to keep that hunger alive. And that to me, is both an inspiration and a guiding light." Well played, Bajpayee.
Next stop: Jaisalmer
Rajasthan seems to be running away with the title of favourite festival destination. Just as one gala affair wraps up in Udaipur, festival-hopping junta (with hordes of firang tourists, for sure) look set to head to the Jaisalmer Desert Festival. It will be set to the backdrop of the city's forts, the Gadisar Lake and Thar's sand dunes.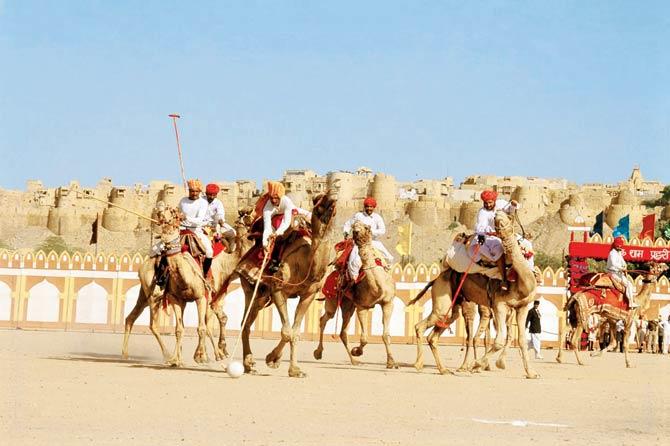 The three-day festival will display a colourful rendezvous of the arts, music and culture indigenous to the desert state. Interestingly, the festival is always held around Magh Pournima (Full Moon Day of the Hindu month of Magh) which falls between February 20 and 22 this year.
School Time Rock!
Last week, a unique music concert took place at NCPA (pic left), where over 350 children from seven schools — Alexandra Girls High School, Byramjee Jeejeebhoy Parsi Charitable Institution, Campion Boys School, Chhatrapati Shivaji Vidyalaya, Modern English Medium School, Sane Guruji Vidyalaya and Sri Sri Ravi Shankar Vidya Mandir (Dharavi) — performed in Hindi, Marathi, Gujarati and Bangla to an audience of about 500.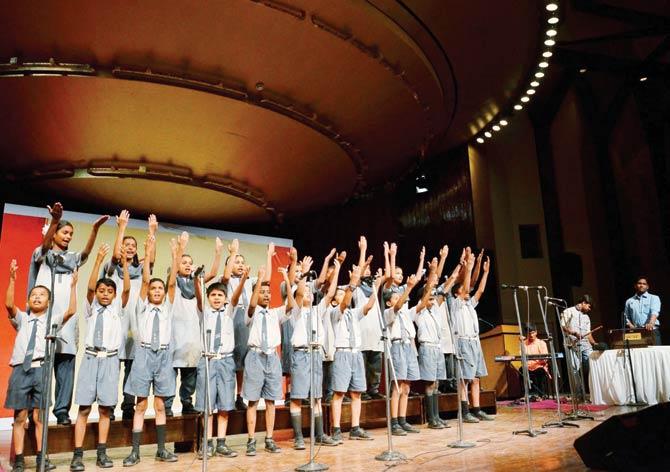 The Music for Schools initiative was embarked upon between NCPA and Citibank in January 2014 to teach music to Mumbai's school children that have limited access to music.