The city - sliced, diced and served with a dash of sauce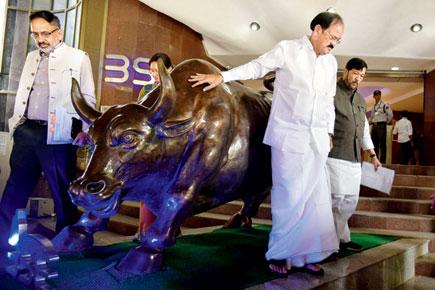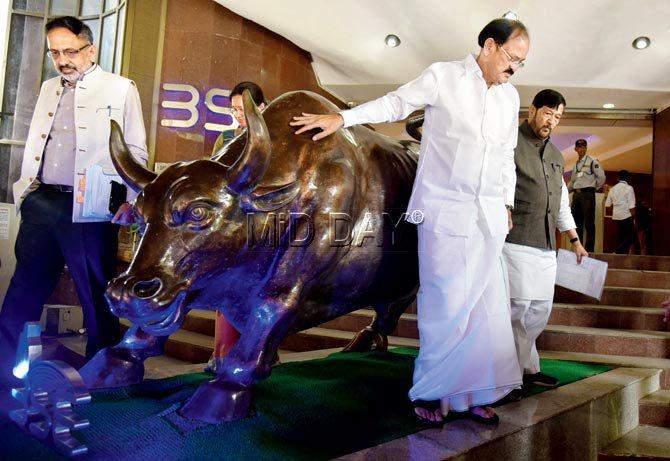 Pic/Shadab Khan
Keep calm or stay bullish?
Union Urban Development minister M Venkaiah Naidu was in the city for a listing ceremony at the Bombay Stock Exchange yesterday.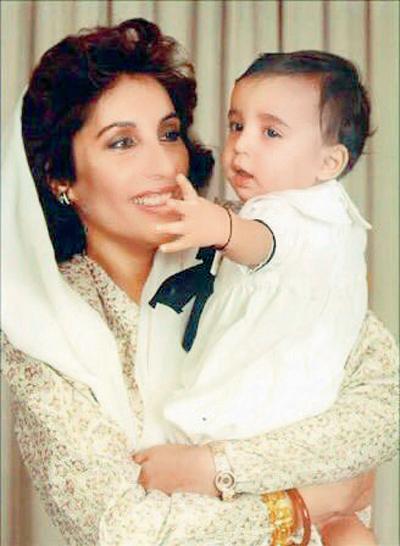 Bilawal's vow to Benazir Bhutto
It's been almost 10 years since her assassination, but Benazir Bhutto continues to rule the hearts of thousands as the first female leader of a Muslim-majority country. On her 64th birth anniversary on Wednesday, her son and Pakistan People's Party (PPP) chief, Bilawal Bhutto Zardari, shared this picture from his childhood and paid her a moving tribute, vowing to fulfil her endeavour for a "progressive and peaceful Pakistan." More power to the cause.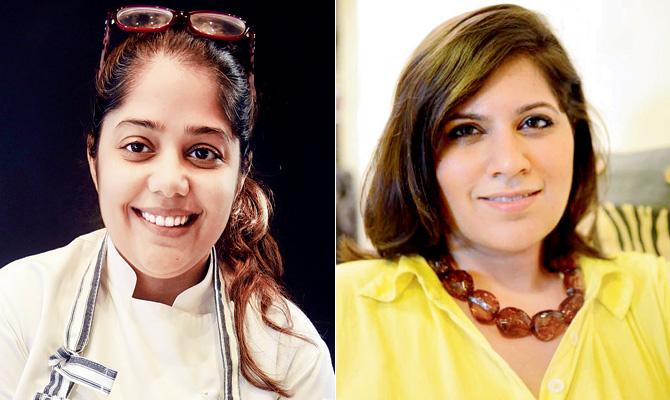 Shweta Kaushik and Sanjana Patel
They've got designs on chocolate
For the launch of her third outlet of La Folie Lab in Kamala Mills, chef Sanjana Patel has included a few interesting innovations. The Le Cordon Bleu-trained Patel has created chocolate 3D slabs that break into triangles. The flavours include pretzel-fudge and smoked chocolate with Himalayan salt.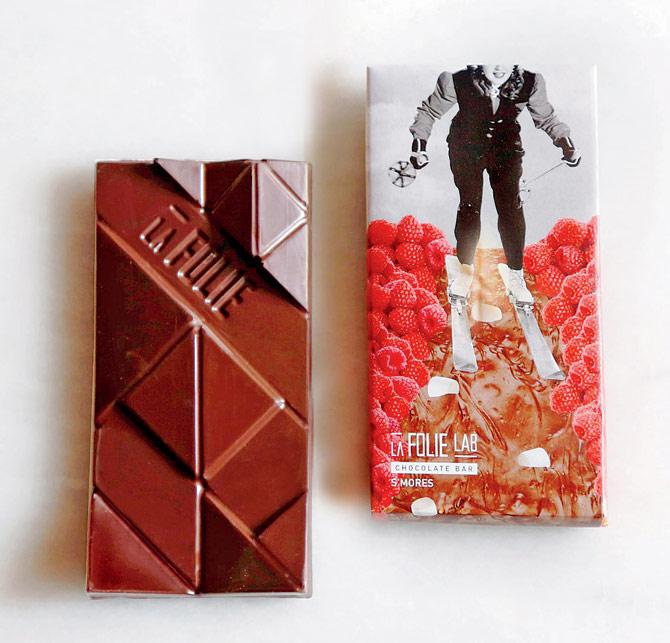 She believes that architects are the best at 3D drawings, and roped in Shweta Kaushik, designer behind the Lower Parel outpost. "The outlet has geometric lines and tessellations," says Kaushik, adding that they took inspiration from the interiors. "The bites break into different sizes, so you can choose a big or small piece depending on your mood," Kaushik laughs. "I had to understand the technical aspects of chocolate making — how much the slab should weigh, etc, before coming up with this," she signs off.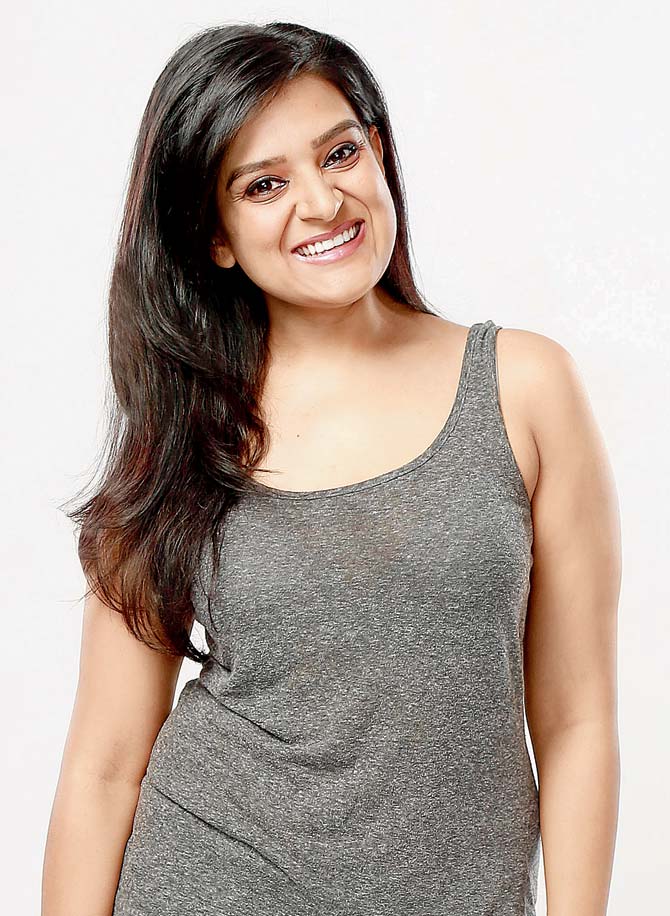 Tackling the trolls
This diarist stumbled on an event to be held in Mumbai next week, which will see the launch of an initiative by Twitter India called TweeSurfing. Organised in collaboration with the Centre for Social Research, it has an interesting line-up of guests, which includes stand-up comedians Kaneez Surka (in pic), Sorabh Pant and Rohan Joshi. The focus of the initiative is to rope in well-known personalities to help spread the message of tweeting responsibly and create a culture of collective support. Given the vitriol that is plaguing the medium, we think it's a timely move.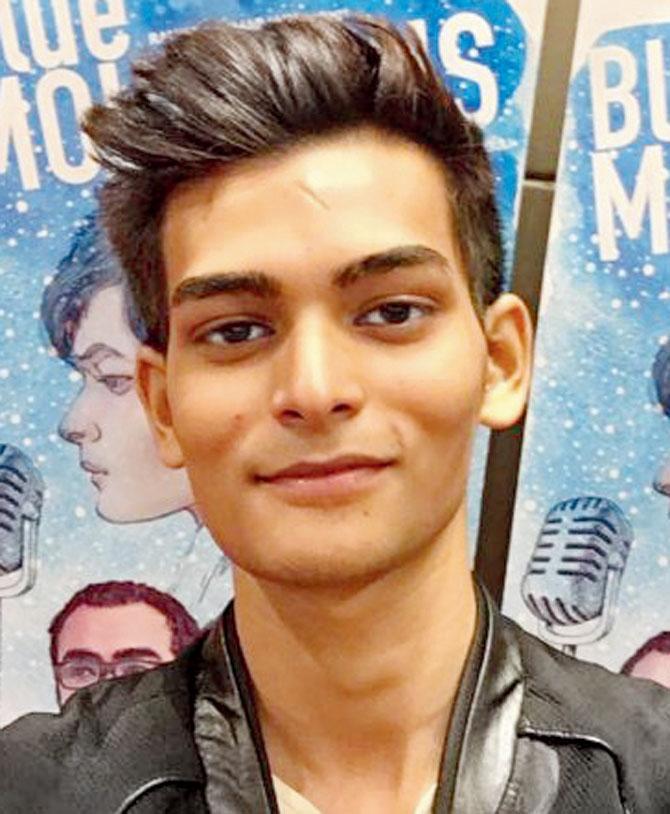 Pic courtesy/Yatharth on facebook
The young and the musical
Yatharth Ratnum, the voice from Varanasi who won the inaugural edition of the country's first English singing reality show in 2015 is all set to release his new track, Continents, composed by Rishi Rich. However, even before the official release, the youngster has been catching the attention of the bigwigs from the industry. Following a snippet of the song on social media, musicians Salim Merchant, Shaan and Sunidhi Chauhan have backed Ratnum, showing faith in his talent and future. In an industry known for its fiercely competitive environment, this support comes as a heartwarming move.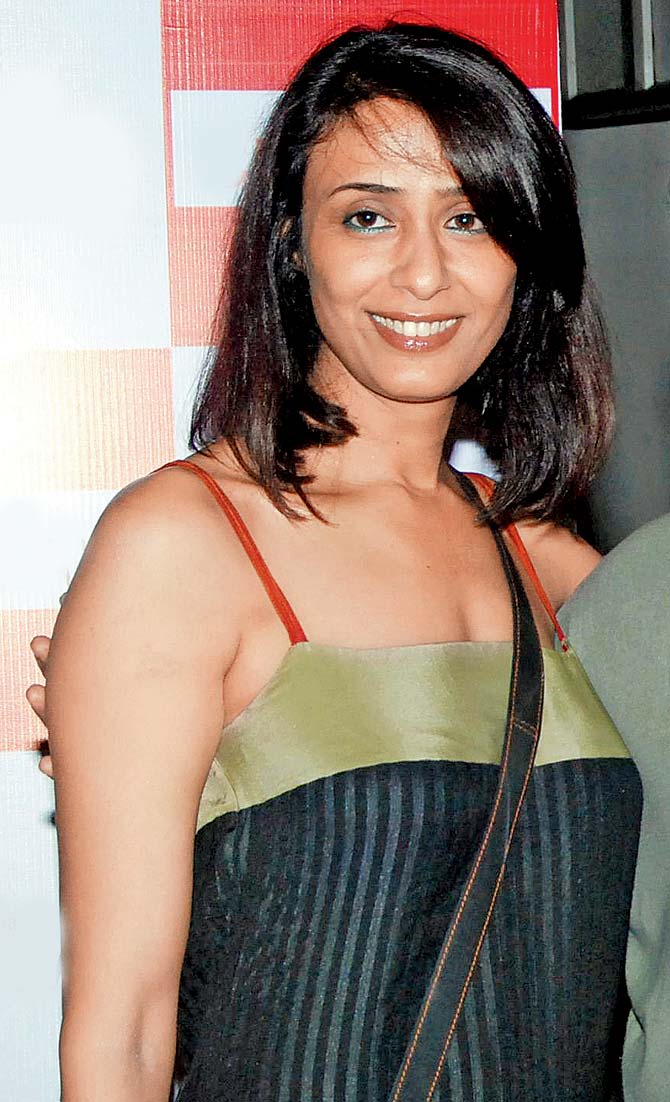 A poetic turn for Achint
We get a glimpse of Achint Kaur's musings from time to time when she shares an observation about life on social media. The actress has now decided to consolidate her thoughts in a blog, which she kicked off with a poem yesterday. Its subject deals with something we have all wondered about, especially when stuck in the notorious traffic of the city — the conundrum of responding to a beggar asking for alms, more so when it's a child. "Hands extended to help/ I hear someone say/ 'It's wrong, you will spoil him for life'/ A battle of wrongs and rights is on/ Am I trying to console and convince myself/ or is it for his own good?" goes the verse. Interestingly, Kaur isn't the only one who has taken to poetry. This page had recently mentioned a new poem by Kalki Koechlin on the sights and smells of Mumbai. Good to see this new turn of creativity.