After alleging that Indian Education Society's (IES's) Modern English School has asked them to pay the hiked fee in June this year, parents of students studying in Mumbai school have now claim that their wards are being troubled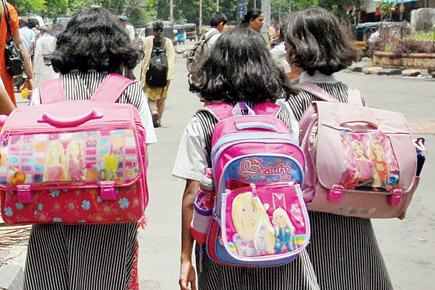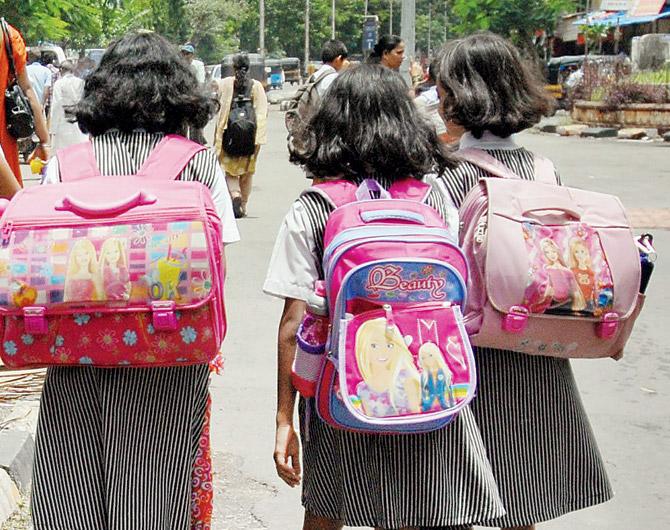 Representational pic
After alleging that Indian Education Society's (IES's) Modern English School has asked them to pay the hiked fee in June this year, parents of students studying in the school have now claim that their wards are being troubled.
A letter was written to the Child Rights Commission on October 7, in which the parents alleged, "The school is putting pressure on children, demanding fees from their parents. Teachers, especially of Std VI and VII, are threatening children that they will not be able to appear for the semester examinations if their parents fail to pay the full fees before that, and they will not be given their report cards."
Waiting for panel's nod
The parents added that this type of harassment inside the class is putting tremendous stress on the children, who are not even aware of the issue.
One of the aggrieved parents said that they are not averse to paying the hiked fee, but only after the approval of the fee regulation committee, a government panel that was formed under Dr S Radhakrishnan, former high court justice, in July last year.
"But the school is adamant and is asking us to pay the full amount. Now that the semester examination is approaching, they are targeting our children," told the parent. Another parent, who had approached the Parent-Teacher Association members, complained that the school is not even complying with the Right to Education (RTE) Act, where no school can expel any child in the age group of 6 to 14 years.
When the school had hiked the fees in the new academic year, the parents had also complained to the deputy director of education, who in June had told the school that they couldn't hike fees for two consecutive years.
'Only DRC can decide'
The school management then moved court against the order as per section 51, where a Divisional Fee Regulation Committee (DRC) was directed to conduct further investigation and the matter is pending for over two months now. The DRC had met thrice, but there has been no conclusion.
"They (DRC) have not even called both parties for hearing. When we approach them, they say that the school management is not cooperating," shared a parent, who is also a part of this ordeal.
Deputy Director of Education BB Chavan confirming this development said, "Now, as per court directives, DRC is investigating the case and will give its final decision." Satish Nayak, a member of the IES trust, which runs the school, was not available for comment.