For the first time ever, vehicles outnumber green cover; there is now just one tree for every four people in the city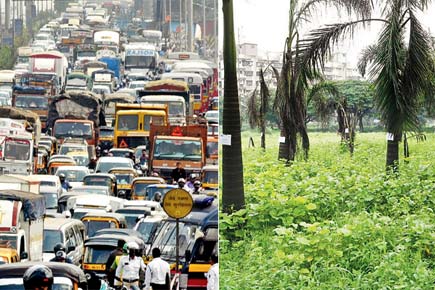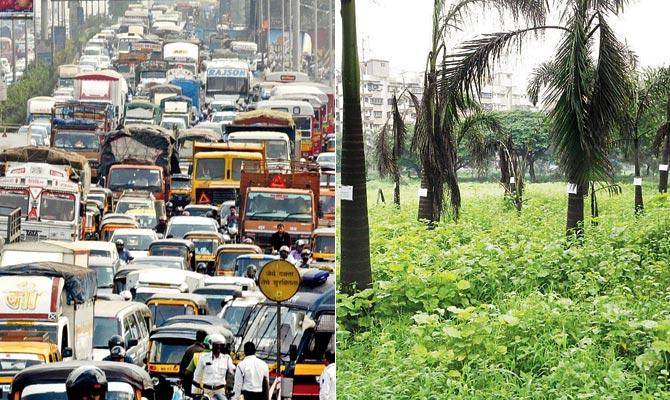 Six lakh new vehicles were registered in Mumbai between April 1, 2016, and March 31, 2017. Representational Image
It is now official: Mumbai has more vehicles than trees. According to the Environment Status Report (ESR) of the Brihanmumbai Municipal Corporation (BMC), the city has 33.9 lakh registered vehicles, but only 31.6 lakh trees. The report stated that with a population of 1.26 crore, the city has only one tree between four people.
AS per the report, in 2016, Mumbai had 27.86 lakh registered vehicles, while in 2015, it had 25.46 lakh vehicles. Between April 1, 2016 and March 31 this year, six lakh new vehicles have been registered in the city.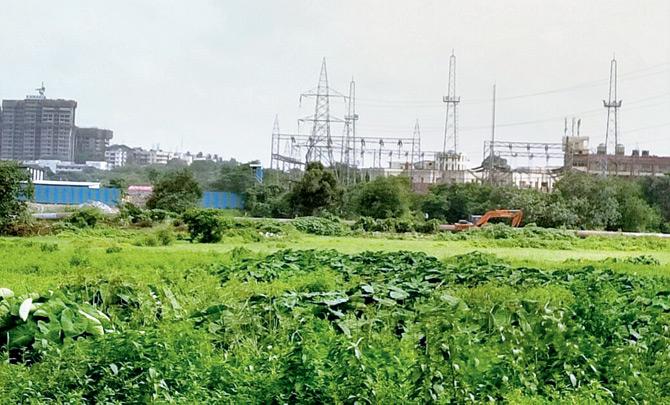 Inclusion of Aarey Colony in tree census has added five lakh trees to the city. File Pic
Increase in pollution
As per the report, out of the total vehicle population, 59.45 per cent are two wheelers, while 32.06 per cent are cars, 3.48 per cent are cabs and other vehicles like autorickshaws, buses and trailers.
Meanwhile, the report has also mentioned a rise in pollution level at traffic junctions. The carbon monoxide level at Wadala has increased to almost two times from 1.1mg/m3 to 1.9 mg/m3. Also, there has been a slight increase in PM 10 (particulate matter) at Andheri. A rise in the level of pollutants can cause serious health issues and breathing problem like asthma.
Not going green
There are fewer trees to contain this rising pollution. According to the report, the latest tree census has revealed that there are 31.06 lakh trees in the city. A senior civic official from the BMC said, "The census is almost complete and we are rechecking the numbers. A few facts are being added and it will soon be ready."
The BMC has included Aarey Milk Colony in its census this time, which has itself added about five lakh trees to it. According to the 2008 tree census, the city had 19 lakh trees.
According to the report, N Ward (Ghatkopar) has 2.92 lakh trees, followed by P South (Goregaon) with 2.84 lakh trees and S Ward (Bhandup) with 2.54 lakh trees. The lowest number of trees is in C Ward (Chandanwadi, Bhuleshwar), which has only 5,756 trees, and B Ward (Dongri, Princess Dock) that has 7,916 trees.
Also see: Photos: Mehr Jesia, Prateik Babbar others at Karan Joseph's funeral