Mumbai police on the lookout for a woman in her mid-40s, who allegedly pushed and abused a female constable after her car was stopped during a routine nakabandi at Powai before speeding away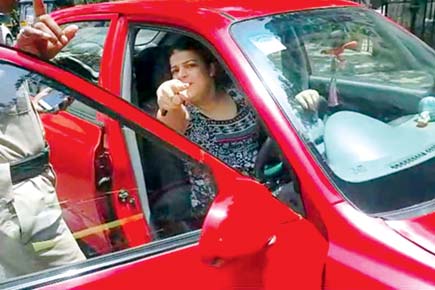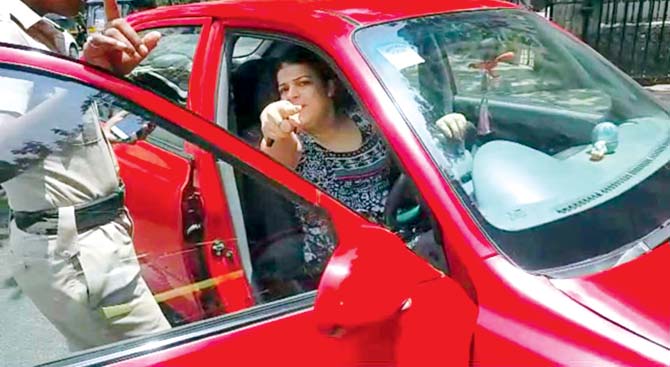 Cops recorded footage of the woman arguing with the officials
The police are on the lookout for a woman in her mid-40s, who allegedly pushed a female constable after her car was stopped during a routine nakabandi.
The incident took place near Powai on Wednesday evening, when the woman, who was driving a red Hyundai Accent, was asked to halt her car. The woman, however, refused to pay heed to the police and continued driving. The police eventually managed to stop her car a few metres away, and asked her to step down and show them all the necessary documents related to the vehicle.
An argument ensued between the woman and the police officials. When a female police constable tried to intervene, the woman pushed her, banged the door of the car and sped away.
"Officials have recorded the entire incident on camera. The woman did not only assault the female constable, but also verbally abused her before speeding away.
The woman has been booked under Section 353 of the Indian Penal Code for assaulting a public servant and the police are trying to trace her based on the vehicle registration number," an official with Powai police said.