A call to the iconic store at Princess Street elicited a crisp and firm, "No, no, no, it's not true," from a staffer; a newspaper ran a front-page article on Monday announcing that Parsi Dairy may soon shut down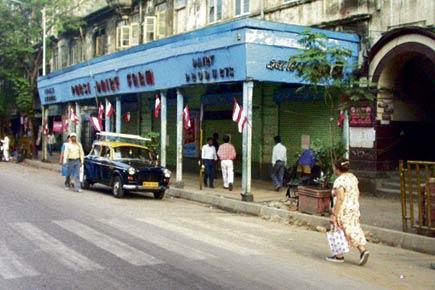 The epicenter of Monday morning's earthquake was at Dadar Parsi Colony — the world's largest residential Zoroastrian conclave — approximately 10.8 kms from Princess Street in South Mumbai, where an iconic 99-year-old dairy sits. The aftershocks were experienced as far as Tardeo, Malcolm Baug in Jogeshwari and Hughes Road's Khareghat Colony.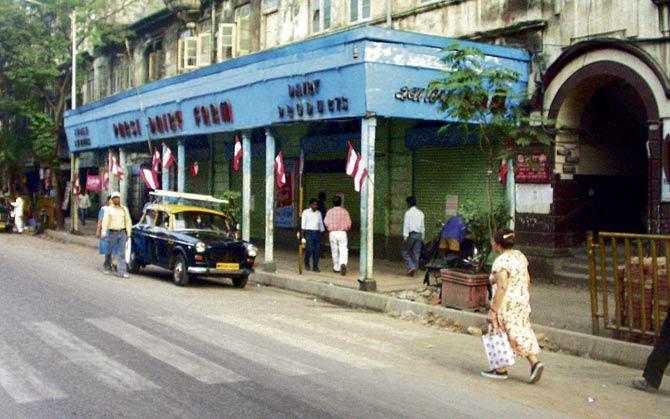 The iconic 99-year-old Parsi Dairy Farm at Princess Street. File pic
The world of Mumbai's Parsis turned upside down when a newspaper ran a front-page article on Monday, announcing that Parsi Dairy Farm, an institution that had delivered fresh milk to the community for close to a century, and without whose mawa ni boi no adravanoo or engagement is complete, may soon shutter.
While the family of founder Ardeshir Nariman, now represented by eight partners in the business, is ready to sell a 300 acre plot at Talasari in Palghar district originally meant to support livestock, the brand is far from folding up. A call to the Princess Street store elicited a crisp and firm, "No, no, no, it's not true," from a staffer, who identified himself as Jude Gonsalves.
If that was laconic, co-owner Silloo Nariman was just a little more expansive. "Journalists write anything they wish," she said, adding in a conciliatory tone, "It [dairy and brand] is not going to close down. Nothing of the sort is going to happen. Not to worry." A manager at the Dairy, who did not wish to be named, said, "This [the news] is totally false. We are not shutting down."
Their exasperation was probably on account of the endless telephone calls they received from patrons horrified at the thought of having to get through celebrations without their creamy kulfi and Amdabadi halwa. Ironically, the news came one year before the family celebrates the centenary of the business that has seen its fair share of snags.
The dairy shuttered in 2006 owing to a labour strike, but re-opened after the new generation was out with a plan to trim the milk delivery vertical, the riskiest and most labour intensive. A strategy was crafted to focus on over-the-counter milk products — curd, paneer and mithai — at the Princess Street headquarters and a few franchises, while the most popular eats would hawk out of supermarket chains too.
And so, while social media was abuzz yesterday, with loyalists already mourning the loss of its delectable caramel toffees or Milk Drops, the family had a hard time fending off inaccurate news. In a fitting coincidental reply, the cow on their cobalt blue logo struts happily above a tagline that reads, Truth is Light.