Thane's ragpickers, in this work for the past many decades, struggle to make ends meet, as plastic ban robs them of their bestsellers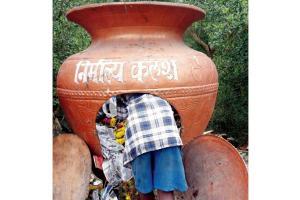 A ragpicker sifts through the garbage bin for saleable goodies. Pic/Nimesh Dave
Here's one more community unhappy with the plastic ban — in this case, though, the situation has gone from stable to dire straits. The 105-odd families of ragpickers from Thane, after nearly half a century of this work, are now struggling to put food on the table and desperately searching for another source of income, because small plastic bags, now banned, were what kept the household running.
From earning a minimum of Rs 500 a day, they are now scraping together Rs 150 in two-three days, and their adolescent children studying at an NGO-run school have stopping going to help their families.
Scraping by
Generations of the families have been staying in Hariom Nagar and sifting through the area's huge dumping ground, where garbage from Thane, Mulund and other eastern suburbs is collected.
Kisan Jadhav, 40, has been into this work for the last 30 years. But after struggling for the last one month, he is now actively searching for other work. "I have a family of five to feed. Both my wife and I have been doing this work and earning R400-500 a day; that's the kind of margin polythene bags bring. I alone used to collect 5 to 6 kg of polythene a day and get R20-25 a kg. Plastic bottles would get me the rest of the day's earnings, but those aren't much. "But now, the ban has changed everything... I cannot manage my home like this; hence, I decided to start doing something else. I worked as a sweeper, but that got me only R50 a day. So, now, I am searching for something else."
NGOspeak
NGO Roti Ghar run by Chinu Kwatra, who had started a school for the ragpickers' children, has been witnessing the older students leaving one by one, over the last one month.
"We give food to these children daily, because most are malnourished, and have also started a school for them. But I noticed that over the past few weeks those studying in Stds VI and VII have started bunking classes often, and a few have stopped coming altogether. They all have joined their families in hunting for other work to run their houses."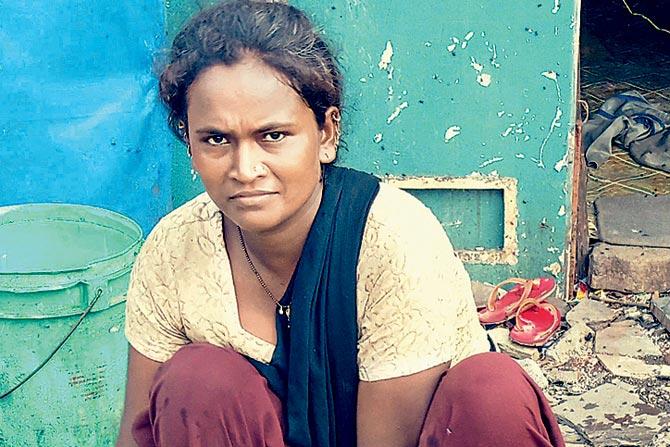 'Serious trouble'
Manda Rajkudia,
mother of two
'I have pulled my children out of school... The plastic ban has severely dented our daily earnings. I used to earn R 500 a day; now, I get Rs 150 in three days. We need some other work, something that brings us money; and we are ready to do anything for our children's education. I have started asking around if anyone needs a maid, but so far, haven't found anything'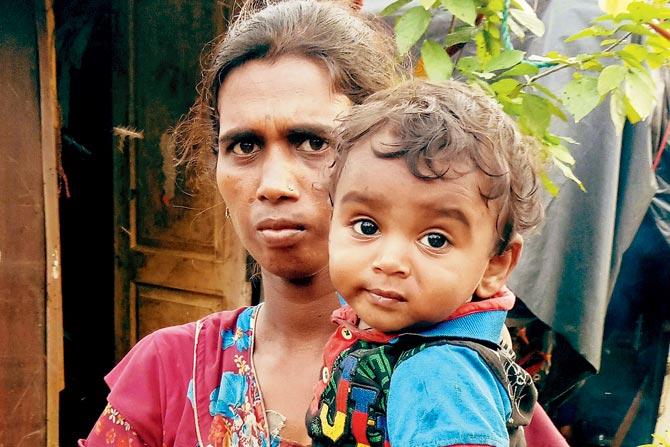 Ganga Devle,
whose family has been in this for 60 years
'We are seriously in trouble. We only have plastic bottles to go on and those don't fetch much. Thousands of ragpickers come to this dumping ground, including those from Mumbai. That narrows down our collection further. This business has given us money for weddings and birthdays in our families, but now, we don't know if we will even be able to survive. We have started living on one meal a day'
105 Number of families affected by the plastic ban
Rs 500 Daily amount a ragpicker used to earn earlier
Rs 50 Daily amount a ragpicker earns now after the ban came into effect
5kg Average amount of plastic a ragpicker would pick on a daily basis
Also Read: Cops in 5 states under the scanner for nexus with bookie on the run
Catch up on all the latest Mumbai news, crime news, current affairs, and also a complete guide on Mumbai from food to things to do and events across the city here. Also download the new mid-day Android and iOS apps to get latest updates