With the latest payment, sources said, Rs 700 crore is now awaited to fund the other ongoing rail projects in Mumbai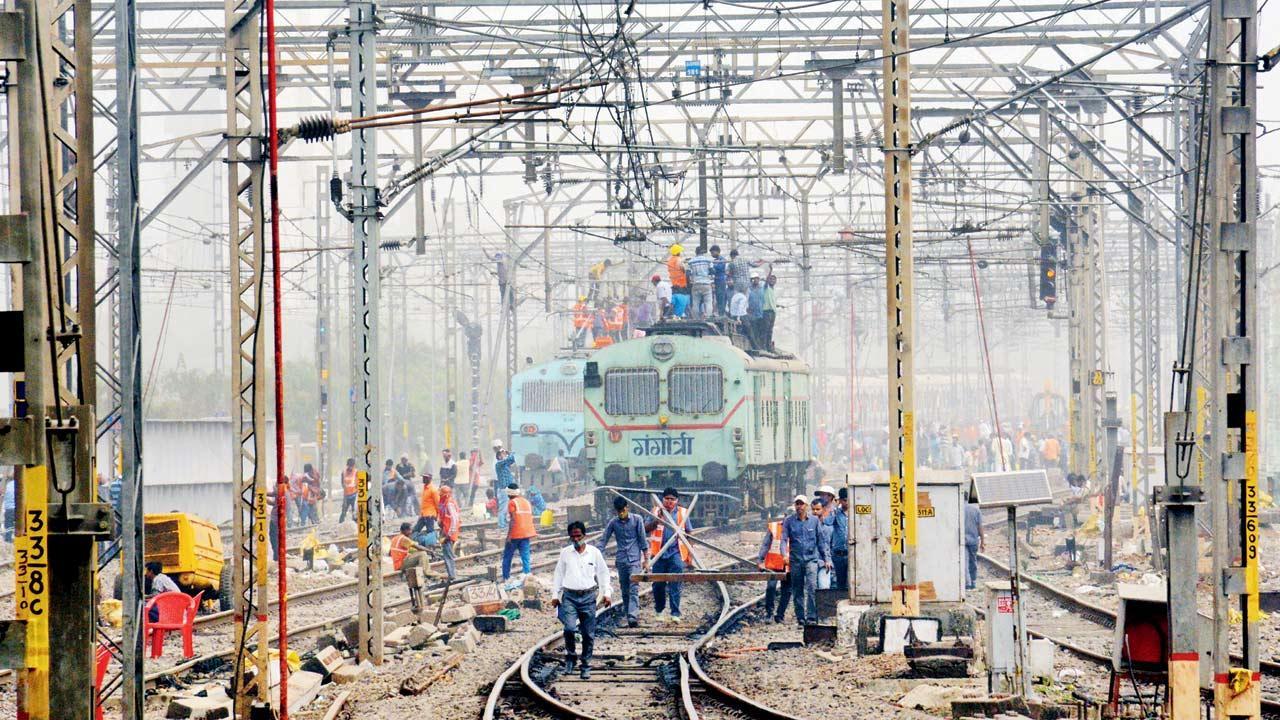 Work on rail tracks underway near Thane. File pic
Mumbai's rail projects are back on track. The Maharashtra government on Tuesday released another Rs 150 crore, the second tranche in two weeks, to the Mumbai Railway Vikas Corporation (MRVC) from the Rs 1,000 crore it is required to share.
"We are thankful to mid-day for getting the issue highlighted and bringing it to the limelight. It has helped in a big way to boost city projects," a senior railway official said. "A lot of contractors' dues have been pending and the money will be disbursed so that works do not suffer and continue unhindered," another official said.  With the latest payment, sources said, Rs 700 crore is now awaited to fund the other ongoing rail projects in Mumbai.
MRVC was set up as a 51:49 venture between the Ministry of Railways and the Government of Maharashtra on July 12, 1999. It is responsible for executing works under the Mumbai Urban Transport Project for enhancing Mumbai's suburban rail transportation capacity.
Since it is a joint body, the funding of projects is done equally by the railways and the state government in their annual budgets. The railway ministry has been making its share of allocations in the national budget, but the allocations from the Maharashtra government have stopped for the past three years.